Well I bought a new LHS cornering lamp today from Ford for a measely $98, lol. So just thought I'd update with a new picture of both lights working and just some of where the relay is located, etc.
Here they are together. From my experience last night (with only RHS one operating), I have to say they do a good job of lighting up the side of the road, infact may piss some people off, lol. But yeah, spreads a good, bright beam and quite far too.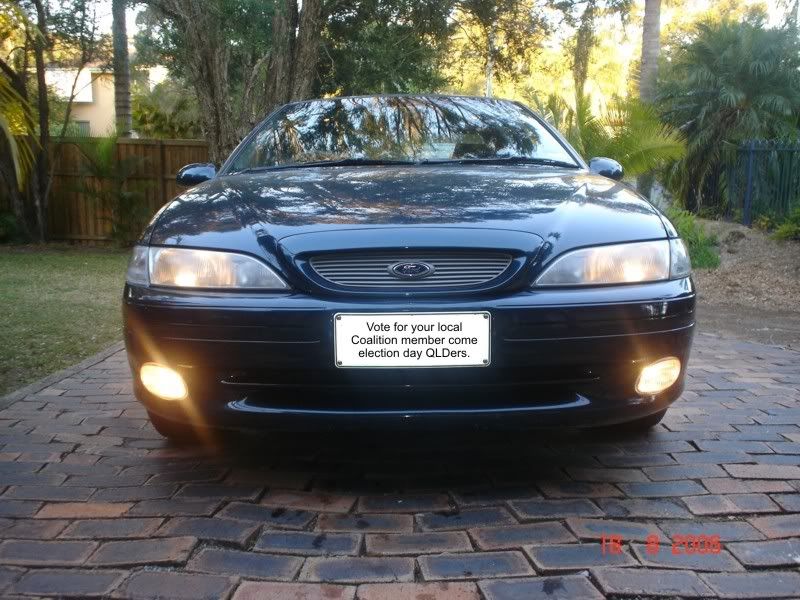 Here is a picture of where the relay is located under that black cover that is behind the bumper and between the headlights. It is slightly off that plastic thing there, so I'm think contact with water should not be an issue. From there the wires to the RHS light and battery go under the RHS headlight and through the bumper. And also from the relay the LHS light is sent through the bumper and below the LHS headlight.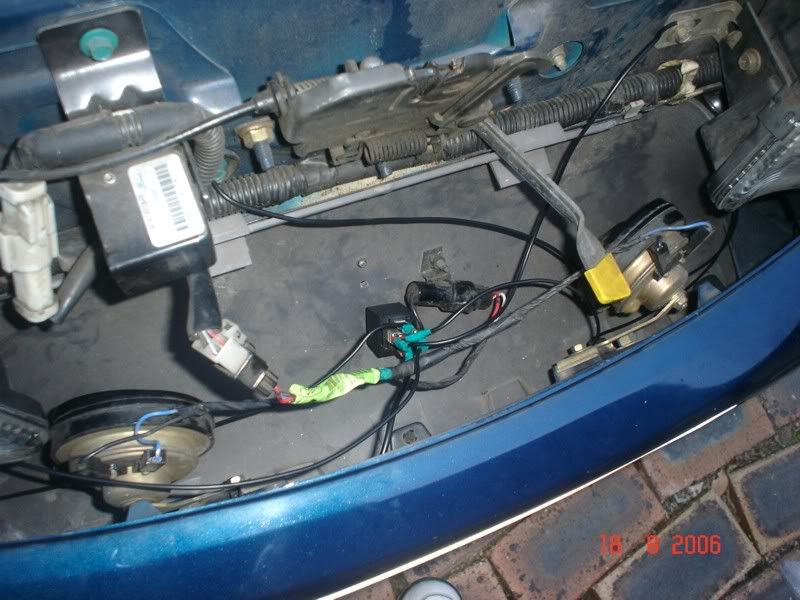 Finally this is just a picture of the the power wire from the battery. Looks pretty damn stock, and barely noticable with the terminal cover on.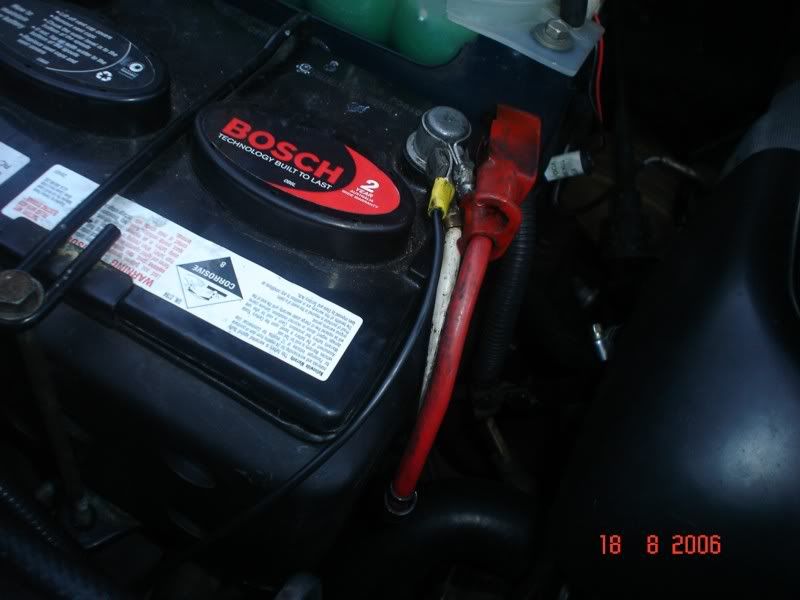 Consequently
the dodgy LHS cornering lamp and a few other items will appear in the For Sale section too, so look out for that.
_________________
E39 523i
EF Fairmont