Quote:
green machine
PostPosted: Mon Oct 30, 2006 5:06 pm Post subject:
till_lind! just a note pic was taken in direct sunlight so it looks a bit bright,it's a lot dark than the pic, and may I ask what colour is yours don't tell me RED borrrrring!
hey dude!! i take offence to that one.. red may be boring but when its the factory tickford red on the factory tickford engine i can live with it, and i am...lol
good job on yours -- i like it. just had to bite for the red comment ...ha ha
_________________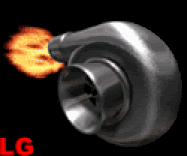 15 PSI OF BOOSTED GHIA GOODNESS!!!