OK,
I now have a set of AU series II fairmont seats and they are way more different than I was expecting.
1. no hole in the bollards for the lock pin to sit into.
2. Front rails are totally different that I can see.
Tomorrow I'm going to see if I can swap the rails over and see if I can neatly work out where the bollards pin hole needs to be and make it. (although looking at this: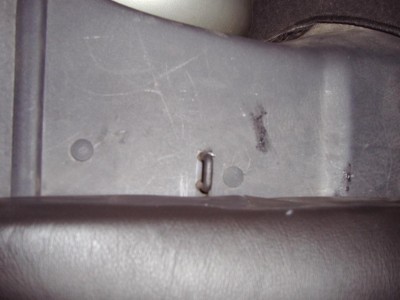 It seems the easiest answer is to put the AU seat latch in place of the bolt.. I'll look into that tomorrow.
If anyone has any tips, I'd love to hear them. On a side note, has anyone ever seen a black floor carpet for an EF/EL ??? The au seats are black with blue patterned inserts and it's a theme I'm planning to continue thoughout the interior.
rgds
Frank