Gidday, It's me - just in case you were wondering LOL
Ok, I spent some more time this week trying to sort out the EL floor mounted handbrake, and getting it to work with the EB handbrake cables.
I followed Barnacus' lead and using his method as a guide came up with this.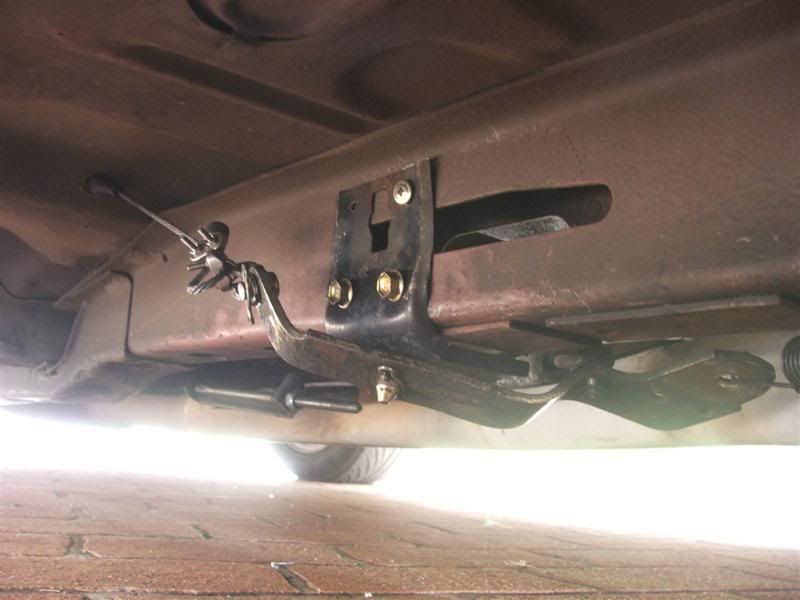 You can see here that the handbrake cable from the handle comes through the floor from the rear of the car towards the front, and pulls backwards on the lever to pull the EB handbrake cables in the correct manner.
I made my lever from a spare original EB handbrake component. In the following pictures you can see the one I made compared to the factory one.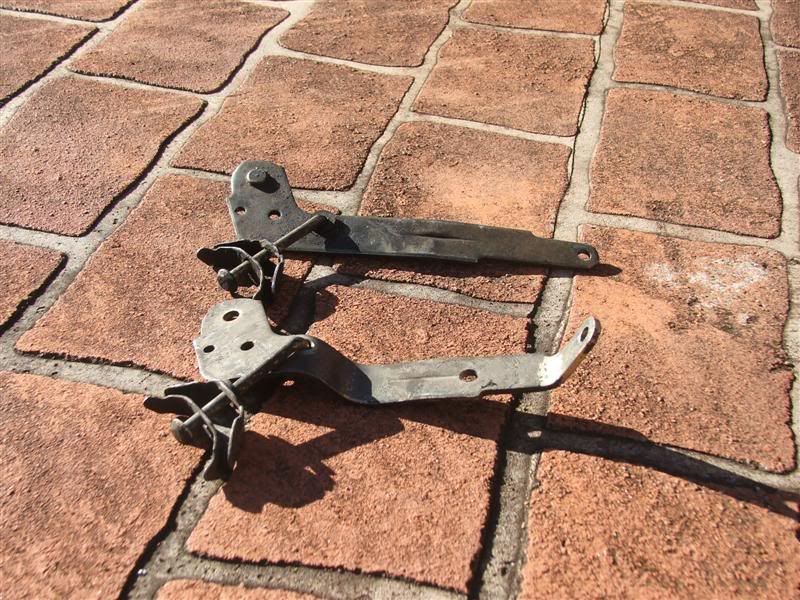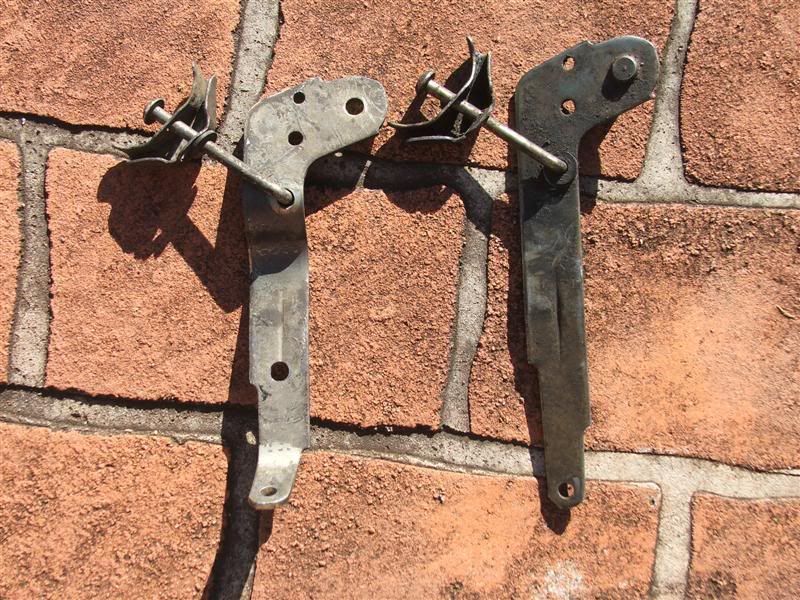 The factory item is the flat one.
This arrangement still needs some fine tuning. I need to either mount the lever bracket more to the front, or find some way to give me more adjustment. The handbrake will hold the car in Drive or Reverse, but only when the handle is really yanked on. As this is the case, I think I am on the right track, and will play with it some more when the mood takes me.
During the week I have also attended to a couple of other things.
I sorted out the issue with the Climate Control. The fan was only coming on FULL. In the end it was indeed some of my bodgy wiring. A wire had come loose on the adapter I made. A few minutes work with the soldering iron had it all fixed up. Now the fan works on all speeds. All that is left to do now is get it regassed. (I hope)
As noted above, when I put the dash in I noticed it was lighter in colour than the Vent Cowl cover and the EF door trim tops. I found out that there are three colours. One in the EF and two greys in the ELs. The simple fix was (thanks again Paulmac) to get the appropriate parts from the car the dash came out of. I then swapped them over. I also was able to swap a trip computer with black buttons for one with grey buttons. So overall the whole thing looks much more cohesive. While the door trims were off, I also installed the Fairmont door lock which in the EB has a light in it. This also then meant I had to change the boot and ignition locks so they all operated from the one key. After the car is washed I will get some finished photos.
Cheers
BenJ