Damo wrote:
looks good but you lost incriments on your tacho and speedo. Does anyone make there to suit the cop cluster ?
Hmmm I think the incriments may of just not come out on the photos as they were taking off my mobile phone BUT then again I could be wrong as I didnt really take that much notice
But do you want something like this?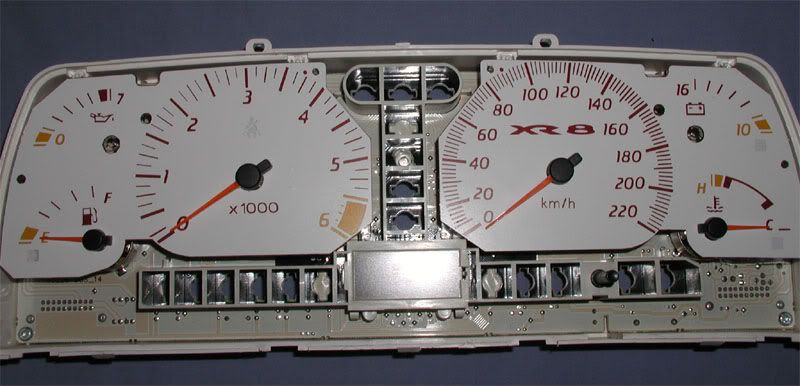 eBay seller speed_graphics and here is link to his add for EF EL:-
http://cgi.ebay.com.au/Ford-Falcon-EF-EL-WHITE-FACE-GAUGES_W0QQitemZ220115856846QQihZ012QQcategoryZ6775QQrdZ1QQcmdZViewItem
Here is what he quoted me:-
Quote:
Yes, they are plastic with cut-through markings on the front face.

Basically, the white face blocks light completely and they will glow through the numbers and markings only at night.

The markings are translucent and can be changed (anything except black is ok - black won't allow any light to shine through at night). Generally no extra cost to change the colour of the markings.
Cheers,
Sam.
my el project wrote:
hey mate, that looks great with the white and red, so how much u pay 4 the leds? and where from
Well Red LEDS are made by NARVA and you can get them from Bursons BUT actually I tookl the red LEDS out and I have White LEDS as the RED is off the template i bought off speed_graphics. You can have it multi coloured if you like as well
_________________
PROEF 13.46 @ 105.78mph - 1994 Ford Fairmont EF NA 6cyl Man 3.9 diff Sedan
Stock Fuel Pump, 29lb Injectors, JMM Street Series Headers, 2.5" Exhaust, 205rwkw