I saw a few posts here and at other ford forums asking about changing BA clusters so I thought I would make tut for every one to read. I hope it helps some one.
Removing the cluster is a pretty simple task. I'm someone who hasn't had much to do with this kind of thing but I figured it out pretty quickly. Once you have done this acouple of times it should only take a couple of minutes but for the first time just take your time.
I've also out lines the steps to dismantle the cluster completly. Once again I figured it out so it can't be that hard just take your time and don't break anything.
Here are the steps I took for Removing Cluster
Step 1 - Put the steering wheel right down and out. Put your finger in behind the ruber flap and pull towards yourself. There is 4 little push in clips as you can see in the next photo.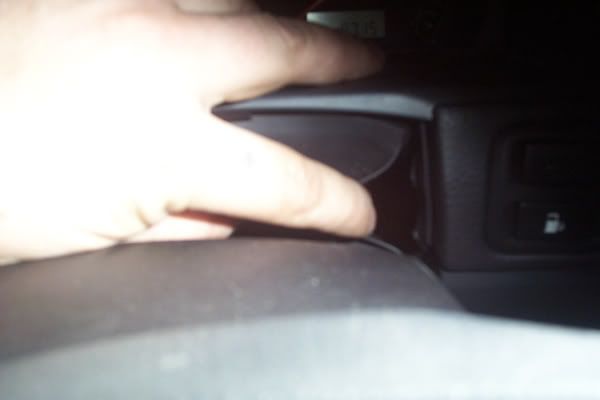 Step 2 - Get a long phillips head screw driver and take out the two screws which are located in the holes marked with the red arrows, use a magnetic screw driver as it is easier.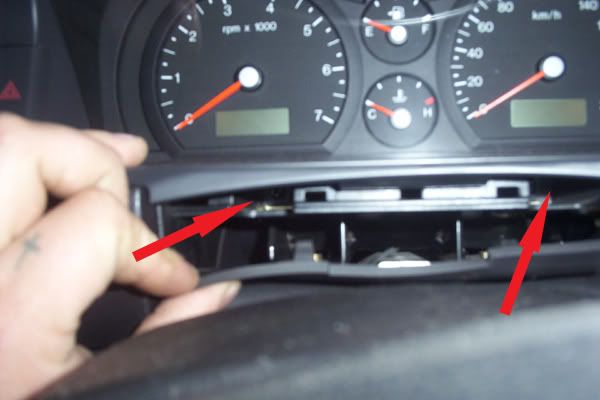 Step 3 - Remove these three screws which are marked with the red arrows.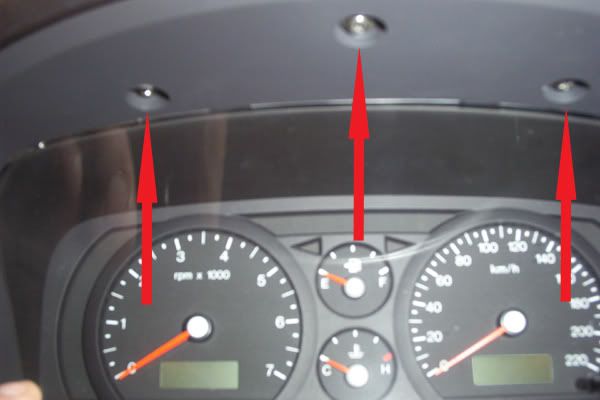 Step 4 - Get hold of the base and drag straight out toward you to expose more of the cluster so you can get a better grip.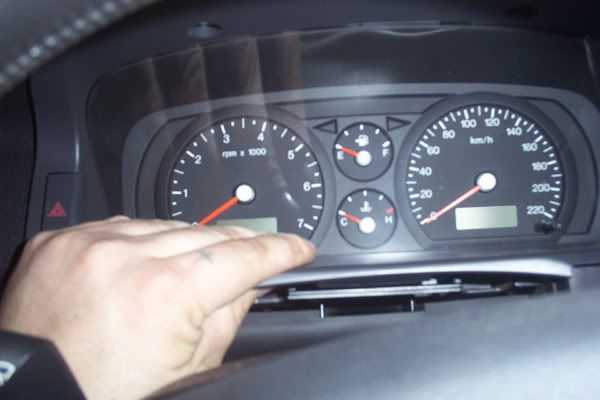 Step 5 - Once you have the cluster right out reach behind the cluster and there are two wire looms- one to the left and one to the the right - they have a little clip in the top which you can feel with your finger - just push the clip and pull the plug.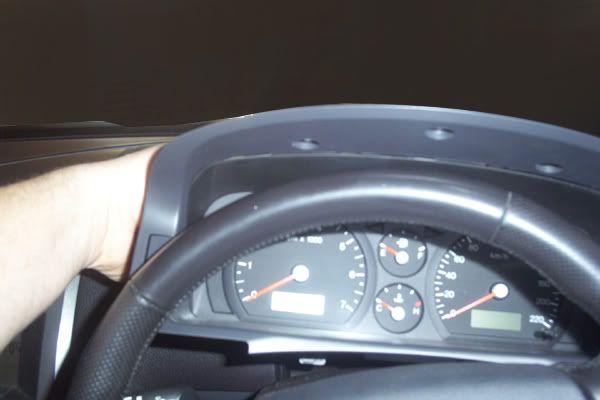 Step 6 - Next slide the cluster out from behind the steering wheel - I found it easiest to slight it out to the left.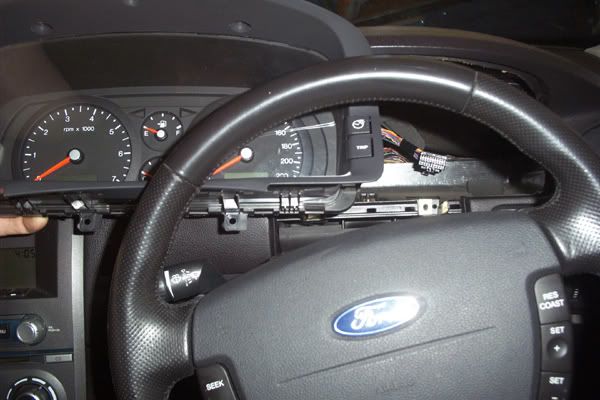 Aditional photos - 1 - You can see here the two plugs on the back of the cluster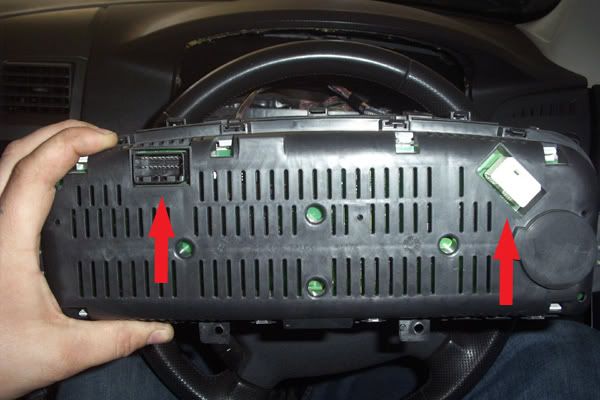 - 2 - You can see the two wire looms and plugs in this pic.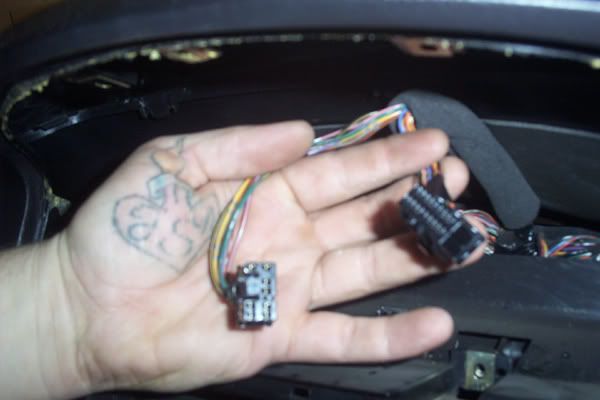 - 3 - You can clearly see the two screww holes under the cluster in this pic.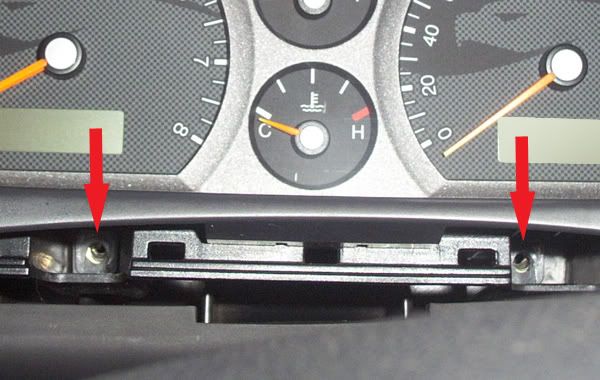 Just do these steps in reverse to put the cluster back in.
My next tut will be dismantling the cluster down to the circuit board.