DRHEMI wrote:
This is what I have
- Love it - my Car is Auto as well
Did you know that with an Auto you can actually take it out of drive and shift gears - you can also run a Auto Car manually shifting gears down the 1/4 mile
Has a stall shift light as well as RPM Shift Light
I got it for the Stall Light as I was too busy concentrating on the Tacho RPM when stalling the auto up at the go line rather than the Go Lights when i run the 1/4 mile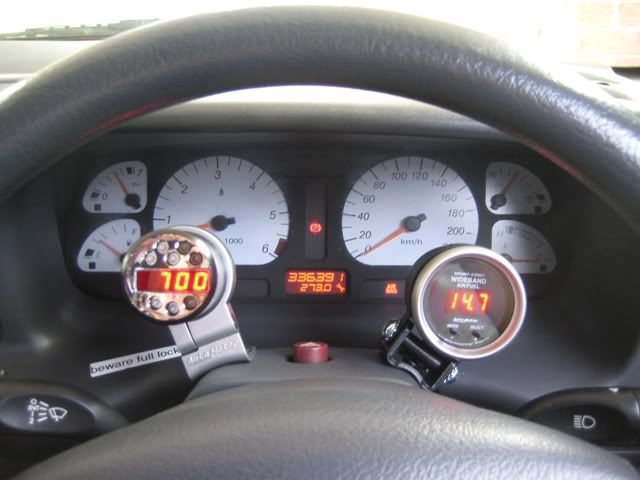 Not having a go at you personally but I think that looks a bit.. crap (for lack of better wording lol)?
Way too obtrusive for my likings.
If I remember to I'll post up a pic of how I've got my vacuum gauge setup, its recessed into the fascia in front of the cluster on the temp/volt side. Going to do the same on the other side sometime soon as well.
On topic =
I actually have a monster tacho in my car as well. You cant see it though, its stripped down to a circuit board with the shift dial, hidden behind the dash. External shift light from the tacho is mounted in the dash between the plastic fascia and headlight switch.