Ok Peeps its time to sell the Rig (or swap for a wagon/ute)
It is a
1996 Series 2 EF Futura Olympic Classic
Perfect First Hoon Byers car I mean perfect young upstanding citizen
210,000KM
5 Spd Manual
Heavy Duty Clutch
3:45 LSD
XR6 Tailshaft (Good for 200km/h+)
Lukey 2-1/2" Exshust
Genie Extractors
Skyline R33 GT-R 3.5" Cat (Highflow)
Drift Washable Pod in a Box
Custom Air intake
Wade 1636977B cam or (1603 i think)
Mild Head porting
Thermo Fan Switch in cabin (Turns both thermos on full, good for skids)
Servicing Done every 10,000km
19" Avanti VOLTs with 90%+ Rubber (No Skids done on these babys)
Lowered On King Superlows all round complemented by Monro GT Shocks
NF Fairlane Door Trims
Due to being a "Special Build Olympic Classic" XR6 Style Dash (Volts/Oil)
Trip Computer
Power Front Windows
XR6 Computer
Clarion MP3/CD Player with Aux in, changes color, IPOD control etc
12" Sub (US Audio)
800w 4 channel amp
2 6" Sony Xplod(ers) front
2 Kenwood 200W 6x9 Rear (Amped up)
Rego Till July
Ok Few Points on the Car. Start with the Bad
BAD
Has a small dint in roof like small hailstone size
Few small shopping trolley Dings in doors hardly noticeable
Clear Coat has pealed off Door handles (Due to some C*** sticking sticky tape on them)
Few Scratches
Paint Work Fairly Ok though, not bad for a 12yr old car.
Runs way way smoother on 95-98 ron (Which I fill up with all the time)
GOOD
Beats 5LT VN 5spd's with exshust n extractors on a track and straight (Winton Proven)
Beats Non Turbo Silvas (Winton and Street Proven)
Beats WH V6 Supercharged Statesman's with Powerchip gold and exshust (Street Proven)
Does skids with 15s fairly easy like, you need to be real gentle taking off in wet or dry
Will do 3rd Gearys in wet with 19s (have not tried dry due to 19s being $250 Dollars each)
Goes Hard
Pulls the chicks as proven by this testominal
[quote="Blond hair hot chick, Dean St Albury]When I bright Yellow VL Turbo dose's past me I usally just get a warm tingle inside of me, but when the "Frost-6" Drives past I'm that excited I nearly pass out with pleasure, its such a great backseat for comfort[/quote]
Price is $5000 with RWC
Or $4500 with out. Why $500 difference
Back to the Bad Points.
Front Brakes need doing. and Windscreen Needs Replacing, and Pedal rubbers need to be sourced.
So for $5000 you get RWC, New Windscreen, Slotted Front Rotors, Benix (or simlar) Pads, pedal rubbers and ill even chuck in an oil and oil filter change, and clean the pod
or $4500 you come get the car as it is (will cost u about $500 to do what needs done)
Car can be viewed in Albury anytime, or Im often in Wagga, Melb, Ballarat, Wbool n between can be viewed there also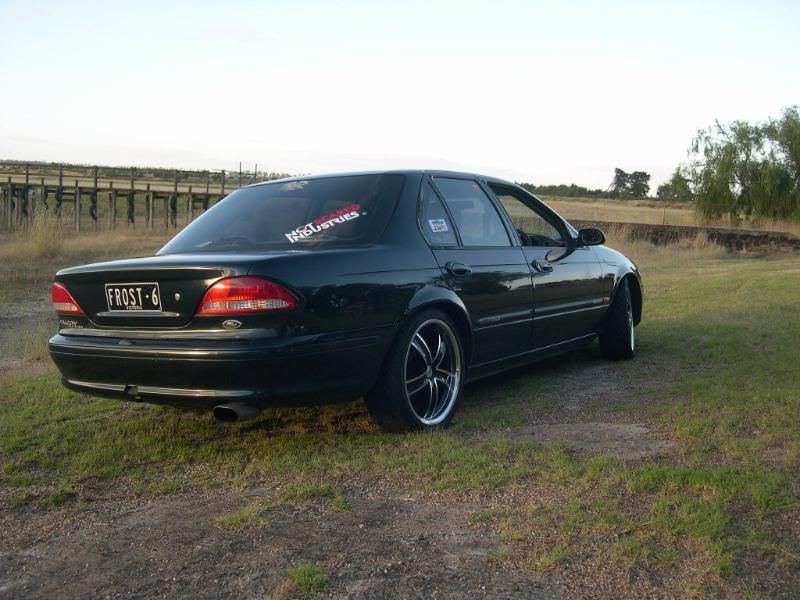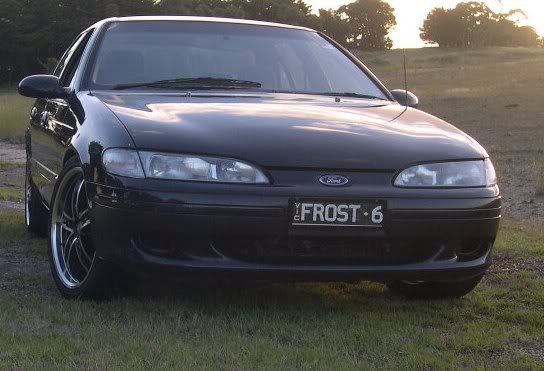 Interior Shots up Later.