My 91 Suzuki GSX 250F Across up for sale, it's an
un-repairable right off
– so its only good for parts.
When I bought it I fitted new tyres, chain and sprockets all are still perfect, new clutch plates about 5,000 ago, I replaced all the cooling system hoses and a few other bits and pieces.
The bike was running 100% started first time every time, I haven't tried to start it yet but by the looks of it, the engine was undamaged in the accident. Brakes, suspension, rims, gauges + cluster, barrel look fine, the seat is ripped in some places.
At the moment I am looking to sell the bike as a whole, I would separate the parts but I cant walk at the moment so it's a bit difficult..
The bike was red, the flaring WAS NOT ON at the time of accident, so I still have all the flaring (minus the boot) including the windshield.
Contact me only by email or call 0406 974 904

vroom_tsh@hotmail.com
Edit: I got an 4 offers; 350 350 400 500, so now its goin for 550+
Price now starts from $550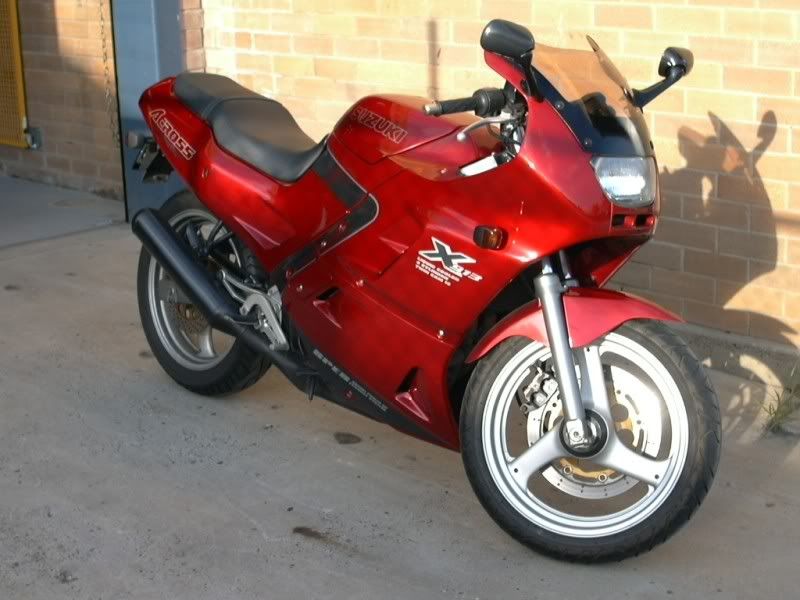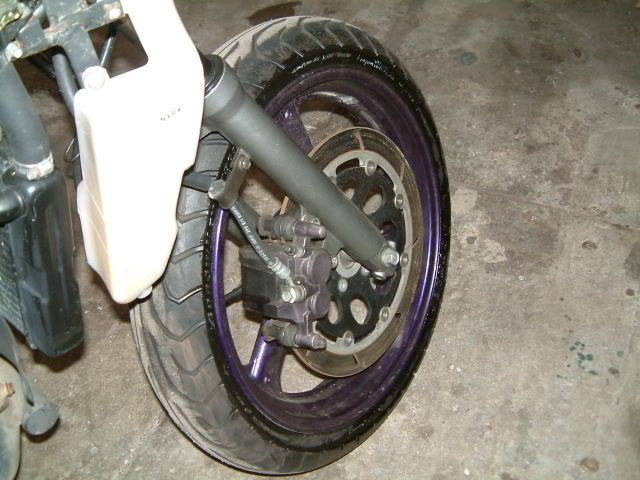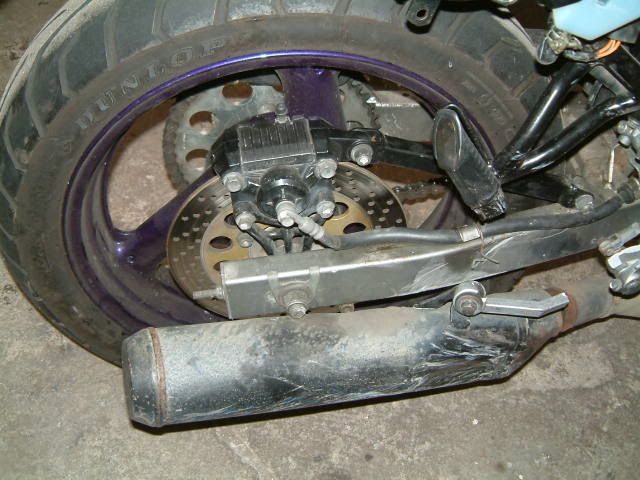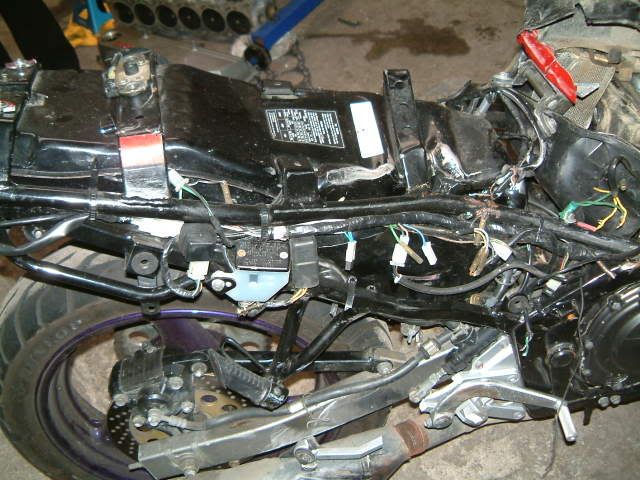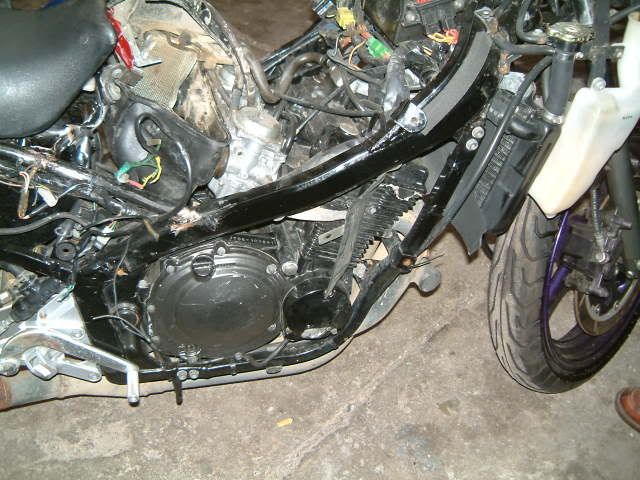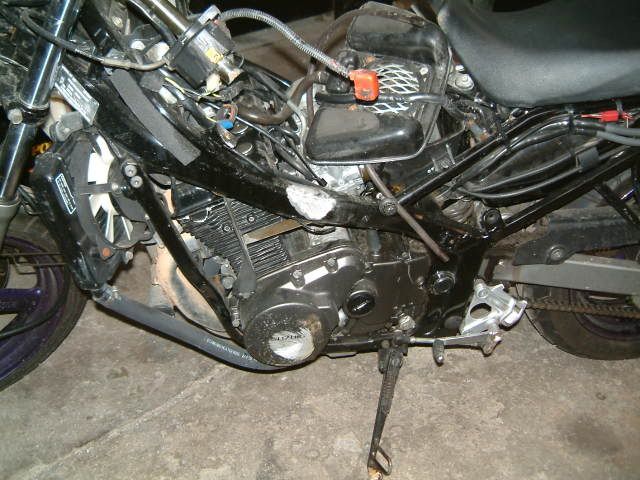 Last edited by DjeMz on Wed Aug 02, 2006 8:18 pm, edited 1 time in total.