On my 1993 ED Fairmont.
I'm just chucking out some feelers on this thing, so if you're interested, or just want to call me C**k for thinking about selling it, please feel free to comment.
If I sold it, I'd buy a VN SS...
BAA HA HA.
Nah, I'll keep what I'd get a secret.
It would be a Ford, still of the E-Series variety.
So, on to the description...
1993 ED Fairmont
Cobalt Blue (C9)
4L
Auto
Dual Fuel
X-Force S/S extractors into HiFlow 2.5" Cat and Redback 2.5" exhaust
XH Intake Snorkel, K&N Panel Blah blah...
320,000km/s (Genuine!! ha ha)
ED XR 3.45 LSD and XR Upper Control Arms
Whiteline 'low' Springs, Whiteline Shocks, and Whiteline swaybars (27mm Front, 24mm Rear)
16" ANZ FTR Copies
Original (Rubber) Ford ED XR Bootlip spoiler
Full ED XR Interior (holes in door trims from winders, yet to be plugged with something)
Climate Control
Cruise Control
N.O.S. Steering wheel, BLACK cruise buttons
Power windows front and rear
Tint-a-car 'F1' Tint (dark-ish)
Stereo not included, but I can put in an older Pioneer CD Tuner, and Pioneer 2 ways in the front and rear if you wish
It's a nice car, and it's hard for me to even THINK of selling the thing...
Admittedly, the km's count against it.
It's not the quickest anymore, with a 16.9 1/4 mile.
Handles like a demon though. Name a commodore, and it will rape it through any corner you choose.
Could do with some TLC paint wise.
Stonechipped bonnet and front bumper.
Faded, but not noticable till you put it next to a non-faded Cobalt Car
Few carpark dings, along with a bigger dint on the Front RH Guard :X
Would make a great first car.
Well it HAS made a great first car.
Very forgiving, especially with the suspension work.
Mechanically, a few suspension squeaks and knocks I've been meaning to chase up.
Know one (swaybar link rubber slipped), and have rubbers to fix it.
Engine is getting a bit tired.
Auto is pretty good.
Shifts smoothly.
While it drives fine as it is, if someone were to throw some cash at a rebuild, this could be a bit of a weapon.
Suspension and diff are already done, interior is in good nick.
Anyone and everyone, throw a price at me.
I'm gonna lose no matter what! Bloody cars!
that's a s**t picure! It's ALOT cleaner now!!!!!!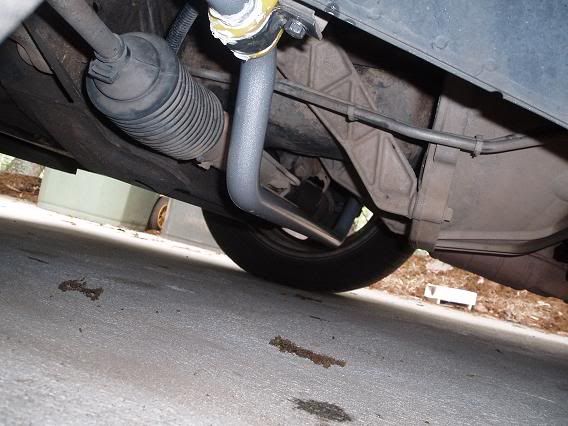 _________________
ED XR8 Sprint - S-Trim, V500, 249rwkw
BF MKII F6 Tornado - 237rwkw
Last edited by Steady ED on Tue Mar 14, 2006 7:17 pm, edited 1 time in total.