Gday guys, my ED XR6 is on the market
4l auto, 3.45 LSD
Pacemaker extractors
Superlows
340,500k
head has been rebuilt meaning all the gaskets have been replaced in the top end too (at 330,000)
serviced every 5000K
polynesian green (or however you spell it)
new front pads at 340,000
new rear pads and rotors at 335,000
new master cyl
replaced auto with one that had done 80,000K (from EB2 wagon)
reco converter at 332,000 BBE automatics in eltham (have receipt somewhere)
new fuel filter, two new front tyres
new steering rack
new rear main seal
new injectors
new map sensor, dizzy cap, rotor button, leads were done same time as the head, new plugs, new ignition module, fuel rail cleaned out, new oxygen sensor.
theres probably a hell of a lot more that i just cant remember
car has 16" wheels on it with 225/50r16 tyres
reason for sale? i do 800-1000K a week and cannot afford to run a car on petrol anymore.
i usually get 500-650k to a tank depending where i am driving.
now the body isnt the best, however if you want a car you can park anywhere and not worry about this is definatly it, it's the reason i actually bought the car!
you can see in the pics what i meen by the body isnt the best, it needs someone to fix the roof and the rear drivers side door, great little project for someone who wants something easy.
the car needs a BCM module as the ABS light is on, but im going to grab another one sometime this week and try it out and it shoul be right then.
as for the price im looking at $3000 without rwc. i will let it go for a bit less.....
i can also arrange a meeting point if that makes it easier?
this car has set me back over $5500 reg etc
one of the 16" tyres had a puncture at one stage so i fitted the 12 slotters to the back (off my xc) as i couldn't afford to put a new tyre on the 16 at the time.
today the engine dropped a lot of its power, i have no idea why, it just became gutless, and it started leaking oil from the front of the engine, i haven't climbed under to have a look where though, i will do so tomorrow.
reg till sep.
here's some pics. (are all 9 working for everyone?)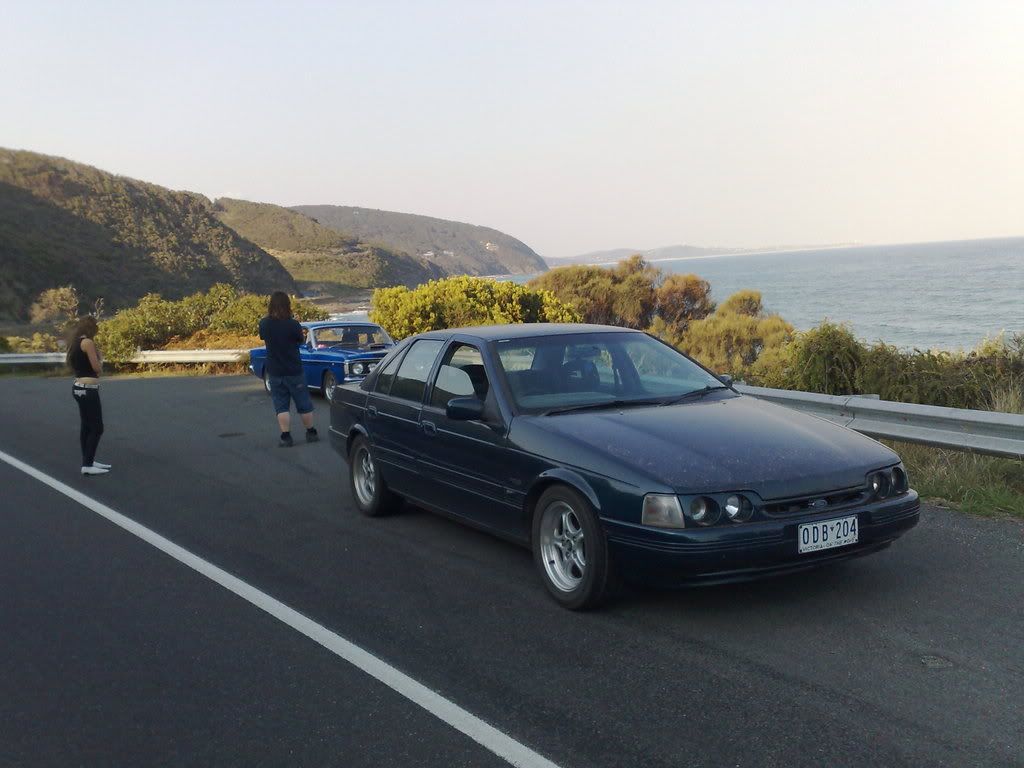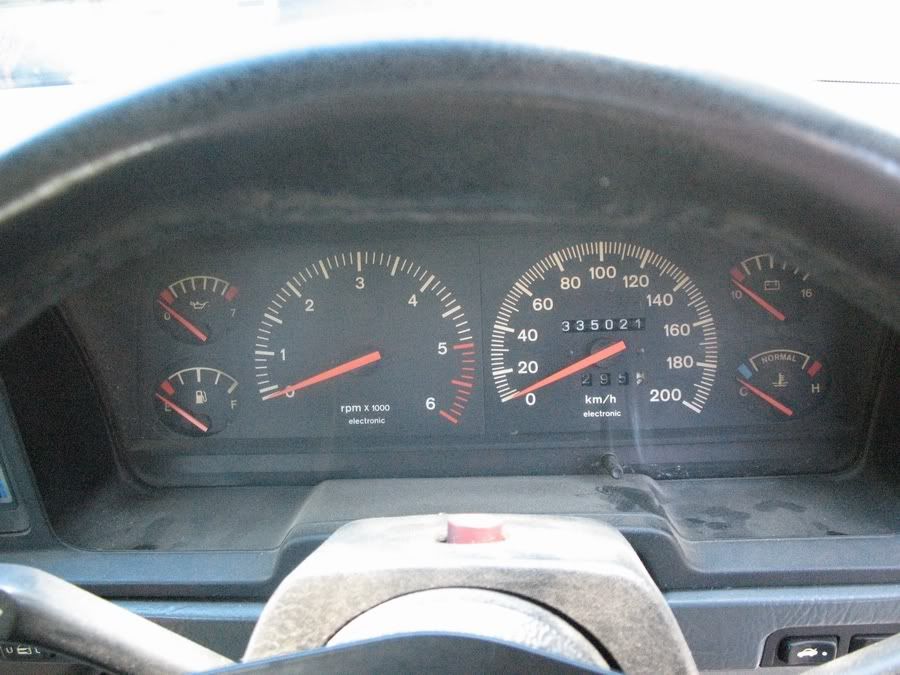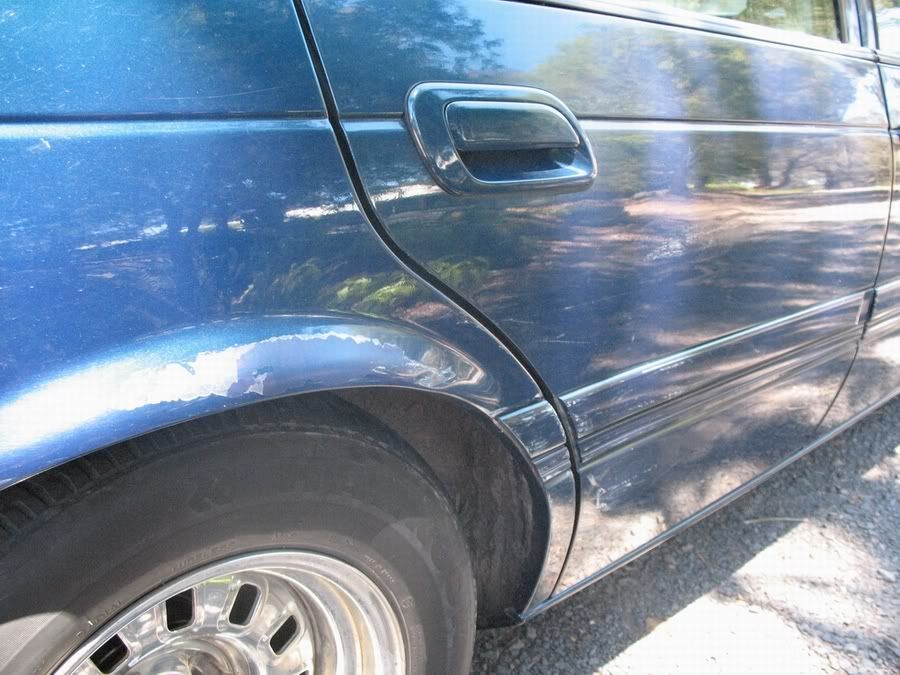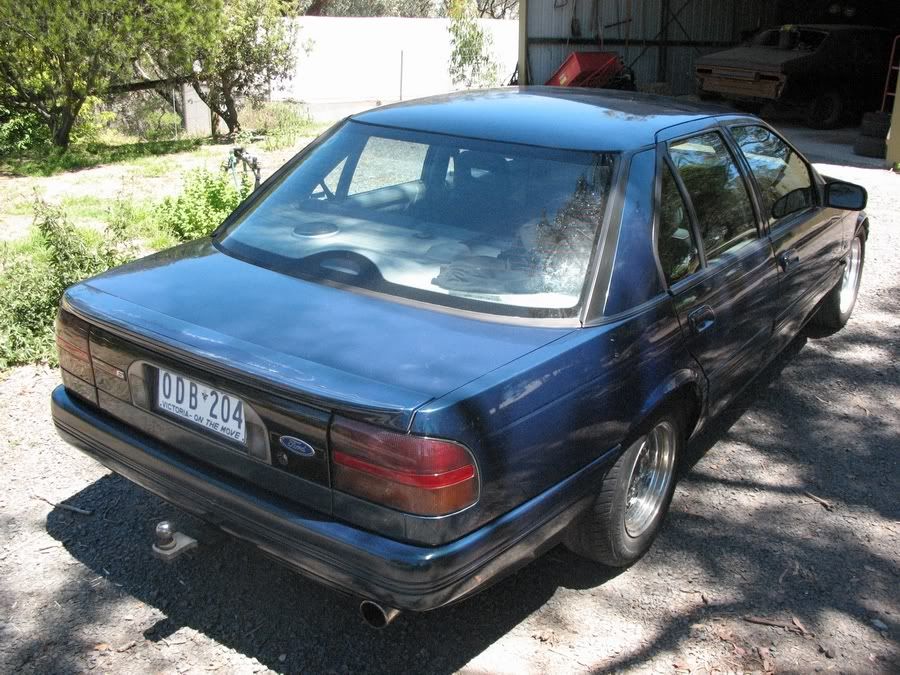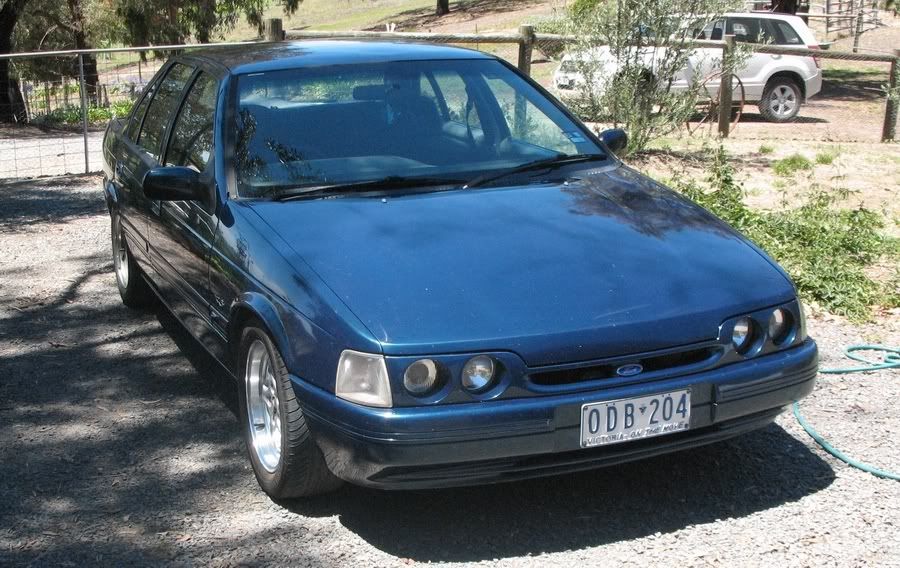 _________________
1977 XC Sedan Project: Poo Brown, 351 toploader 9" . 1998 EL Series 2 XR8: Oxford Green 5spd manual. DEAD (KANGAROO)
1993 ED XR6: Polynesian Green, Auto. pacies (SOLD WRECK). 1974 TA22 Celica Project: 5speed, DYLZTA
1998 EL Series 2 XR8, Oxford green, Auto .1973 XA Coupe, 351, FMX, borgy diff
Last edited by XCSEDAN on Fri Feb 27, 2009 7:59 pm, edited 3 times in total.