The FTRs that were on my car when I purchased it are up for grabs. They are 17x8, and currently have 235/45/17 size tyres on them.
I don't
need
to get rid of them, so stupid offers will not be accepted.
These have been my track rims for about the last year or so now. The tyres on them are pretty much new.
2 of the tyres are BF Godrich g-Force Sport, and the other 2 are Dunlop SP Sport 3000A. All are 235/45/17 with BUCKETLOADS of tread left.
2 of them have only done a day up at Barbagallo early this year, an AHG day a couple of months ago, and a couple of weeks limited driving (you guys know how little I drive the car now that I have the bike) while the 19"s were getting repaired.
The other 2 tyres were new about mid last year, so they have done a couple of months driving on top of the better 2 tyres.
The rims are in good condition in general, although 1 or 2 do have a bit of gutter rash. I don't have any close up pics of these bits, but will try and get some over the weekend.
Here are a few pics from when they were on my car. I'll try get a few more recent ones this weekend, but no promises.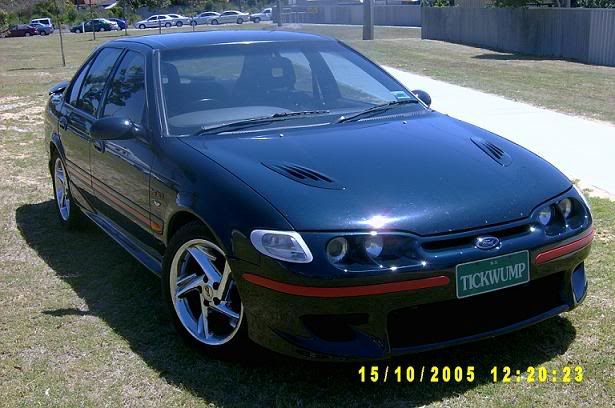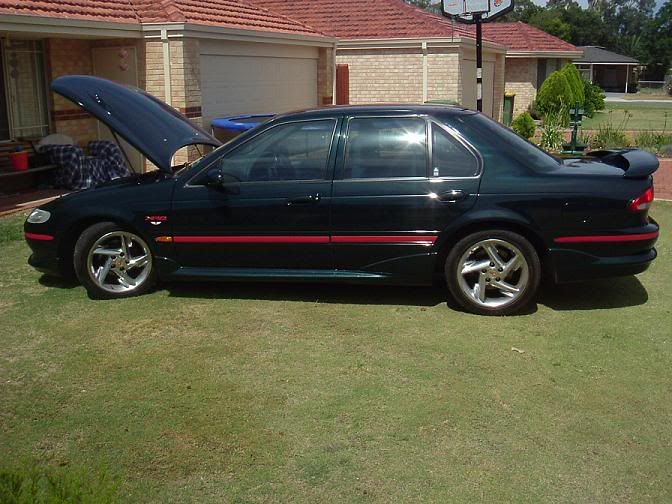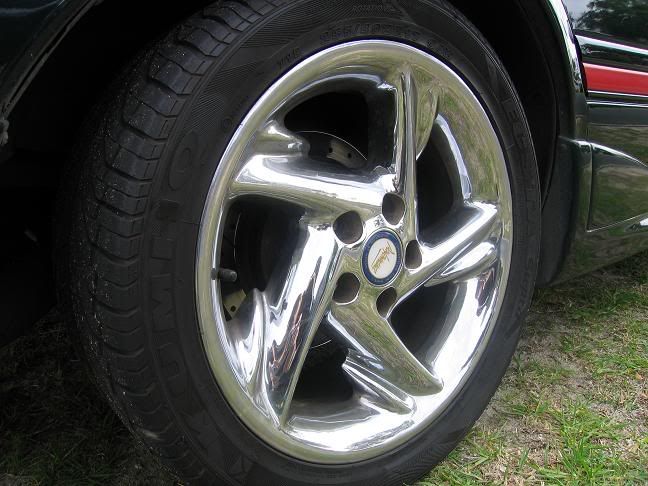 This is the size of the old tyres on there.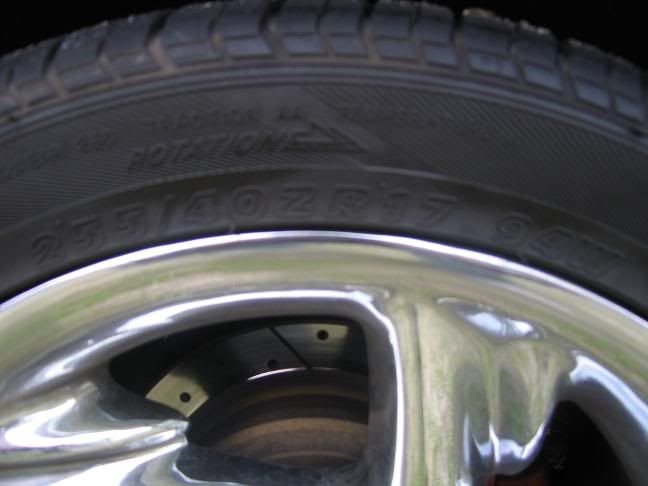 Cheers
Damon
_________________
The fast fun: Suzuki GSXR1000
The one I use when I can't use the fast fun: Blown EF XR8
Last edited by Kilma on Fri Dec 21, 2007 12:22 am, edited 1 time in total.