Advanti Chile Wheels & Hankook Tyres
Set of 4
Size:
18" x 8"
Tyre:
Hankook K104 235/40/R18
Offset:
AU/BA/BF (Will fit on pre-AU with hub adapters/spacers)
Wheels can come with locknuts & wheel nuts. Wheels come with Ford center piece. The wheels & tyres have done roughly 30,000 kms.
Price
$1100 ono ???
Pictures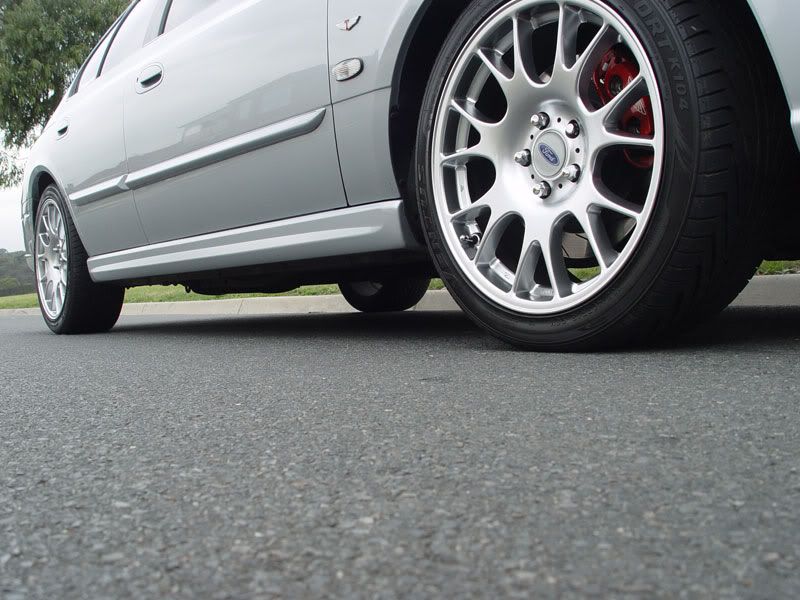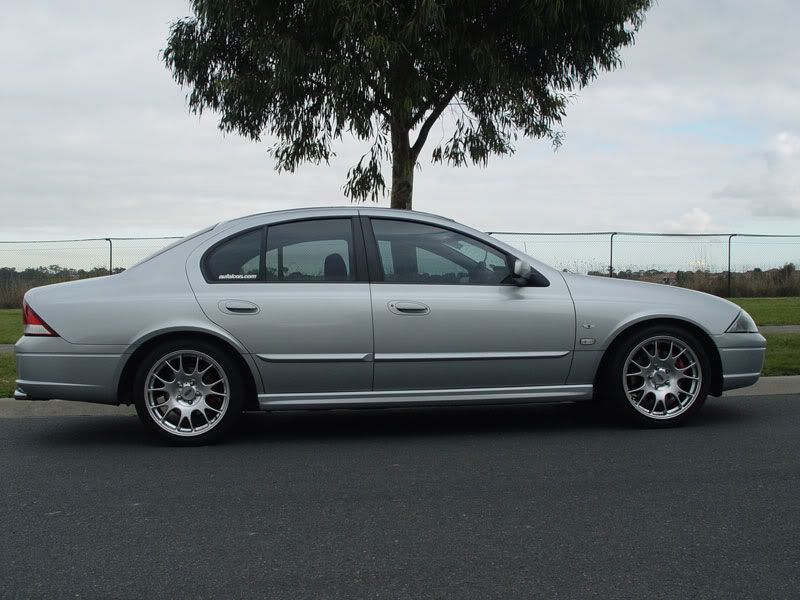 Damage
- 1 Rim: Small 3 cm gutter scrape. Hidden by tyre
- 1 Rim: Small 1 cm stone chip
- 1 Rim: Small 1 cm stone chip
- Slight scratches/marks around the wheel nuts on one of the rims. (Someone attempting to take them off).
Apart from that the rims are in excellent condition. And no doubt, the wheels can be repaired. Although I am fairly fussy, and these small marks, are actually tiny. Wheels are balanced, and there is no problem when driving. As for the tyres, they are the best, I've ever driven on. Perfect grip in the dry and wet. Hardly no road noise. Still life left in the tyres.
I'm located in NE Melbourne.
Let me know what you think guys, any offers?
_________________