Wooooooo Hooo I got mine.......
Here are some happy snaps of it as it arrived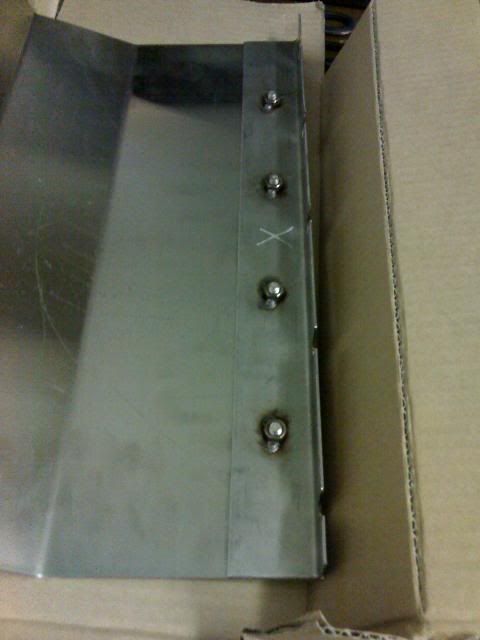 Note the Mounting Bracket and Bolts are already attached to the heat shield, the cut out u shape hole sections is where the header bolts go through. You will have to remove the heat shield from the mounting bracket and bolt the mounting bracket to the headers first then bolt the heat shied back on to the mounting bracket as it is shown here.
This is both the Mounting Bracket and the Heat Sheild which are bolted together made brighter so its easier to see
_________________
PROEF 13.46 @ 105.78mph - 1994 Ford Fairmont EF NA 6cyl Man 3.9 diff Sedan
Stock Fuel Pump, 29lb Injectors, JMM Street Series Headers, 2.5" Exhaust, 205rwkw