I got 1 white ED 5 Speed for sale.
5 Speed with ecu and pedal box, Clutch no more than 15000k old.
Sports cluster, with about 220k i believe. Works 100%
Engine has wade cam, cant remember profile, they told me as big as i can get without springs.
Tickford head, NEEDS rebuild, valve stem seals are 100% shagged, oil just pours thru em.
Kings all round, sl in front lows in rear i believe.
Stockies, tyres are pretty s**t and flat.
Nolathane lower trailing arms.
Got some EL thermos in storage too but they dont look too healthy, i think theyre broken, working but busted.
Door skins are taken off, but in car, is pretty messy atm, if put back together cleans up well, seats have no rips but need a clean, light grey in color.
Thats about it, its pretty much a s**t, damage to drivers front guard, and drivers rear 1/4. Take alot to get Roadworthy, thats why im selling as parts. No time no tools and cbfd seperating parts. Car starts first time, but blows more smoke than an iraqi oil fire. No battery.
Asking for $600 ono.
Must organise tow or trailer to Carrum Downs.
Cheers
Old pictures, can supply new current ones, just not right now.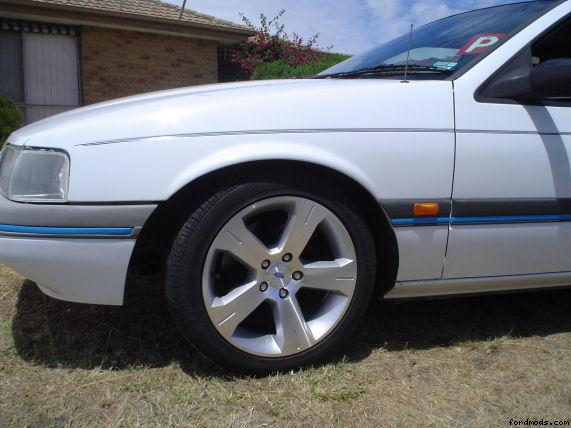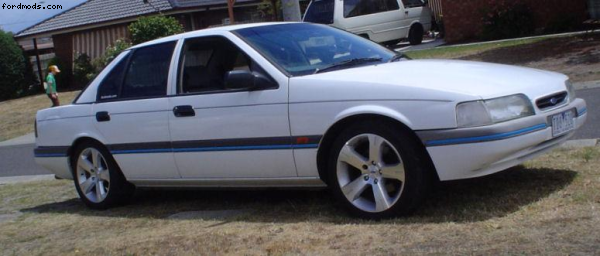 _________________
Car Killer.
Last edited by Seannyb on Sun May 24, 2009 4:33 pm, edited 1 time in total.