Sadly, my pride and joy has to go. Below are the specs:
1996 EF-II Falcon GLi 6cyl 4L - Done 228,000ks
5-Speed factory manual (reconditioned about 10000ks ago)
3.23 LSD (also reconditioned with the gearbox)
Heavy duty clutch
18" CSA Edge Rims with good quality Yokohama tyres
Whiteline works suspension package - superlows with adjustable shocks and sway-bars
Complete 2.5" exhaust with hi-flow cat, aftermarket extractors (loud)
Alarm with remote central locking and remote boot release
K&N Air Filter and Tickford snorkel
Clear tail lights
Custom cluster design
Towbar
MOMO gear knob with EL GT black leather gear boot
Futura clock
CD-stereo
Car drives really smooth, and has a fair bit of go to it (other members here can vouch for that). Everything works fine except the driver's window sticks occasionally on wind-up (common issue).
I have the original stock wheels for the car, and if the buyer chooses these wheels instead of the 18's, i'll cut the price down.
$ OFFER BY PM (Negotiable)
Please only serious offers. I've put a LOT of money into this car.
Car is located in Newcastle.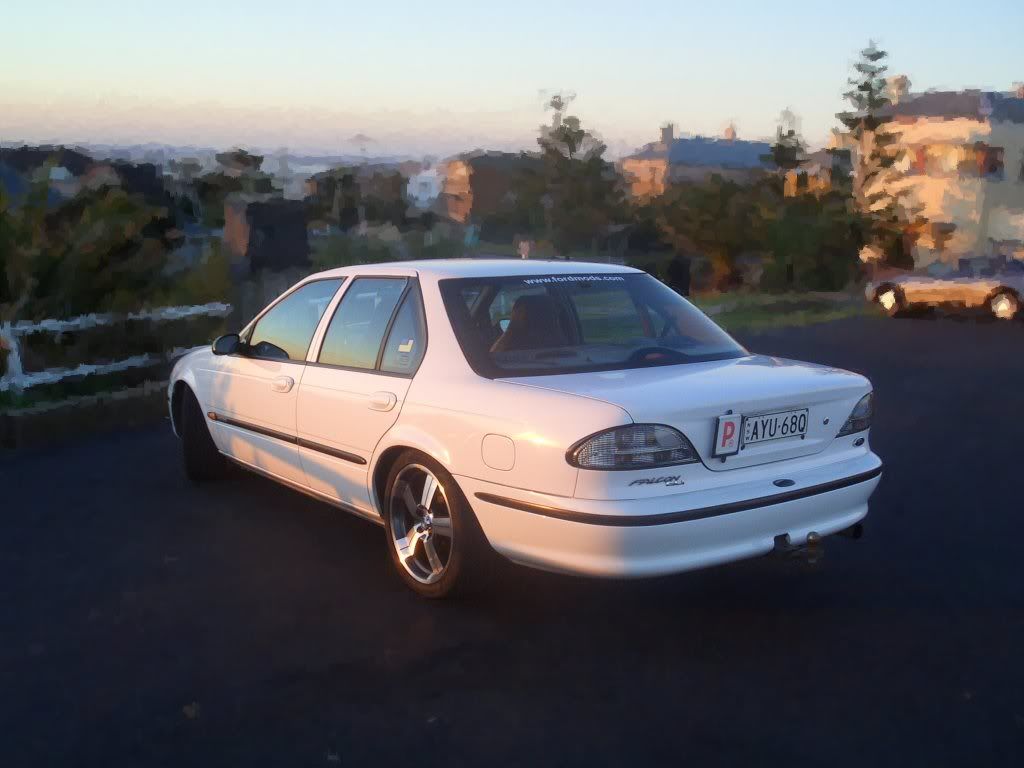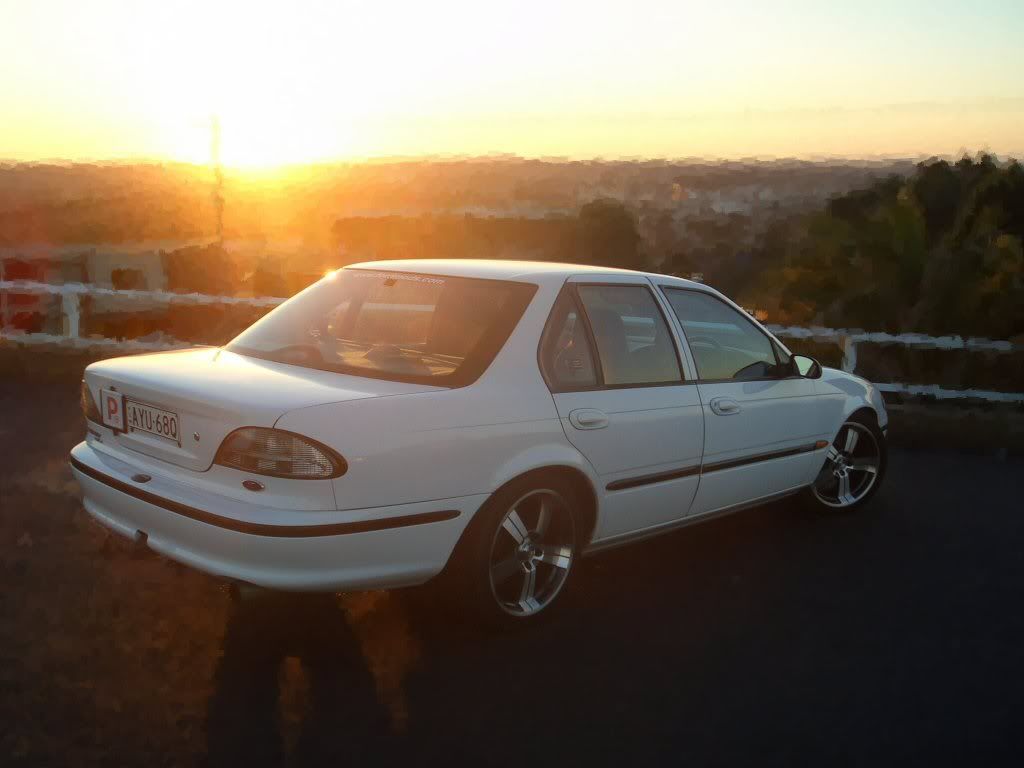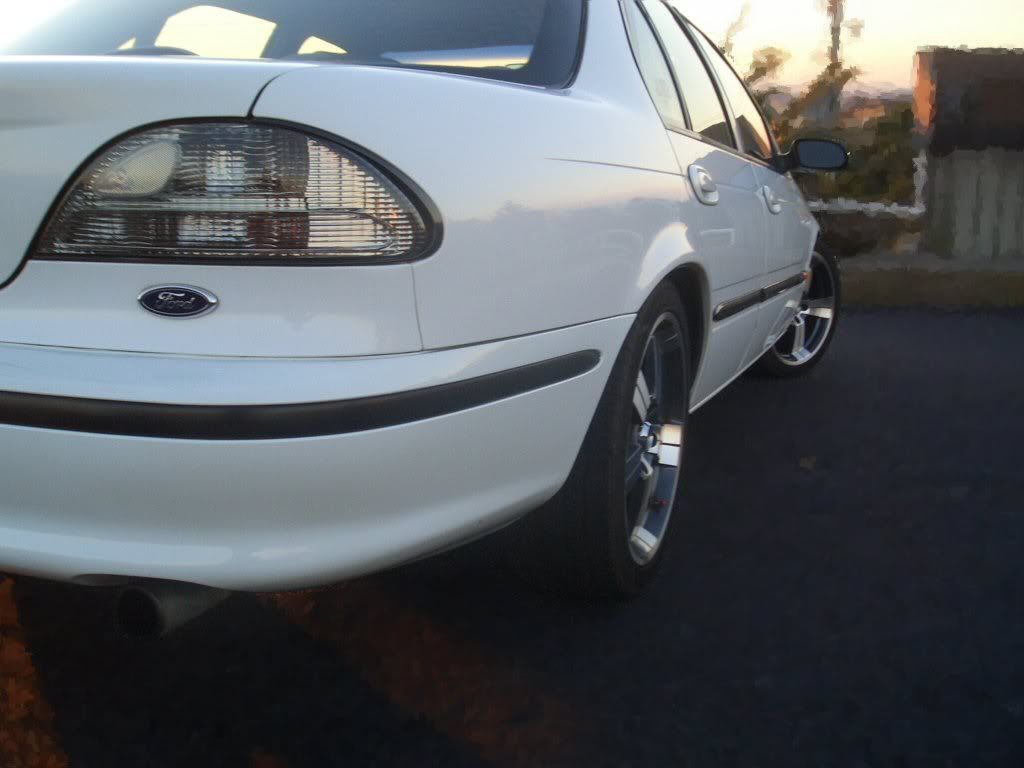 _________________