Howdy,
this has been sitting around for a while now and it really has to go
EA Fairmont
1988
Originally 3 speed auto
Converted to 5 Speed manual using EA gearbox.
Genuine Pedal box - not a mal wood pin
ED Fairmont Climate Control, and Trip computer Conversion
Rolling on Turboblades with Retreads.
EF Twin thermo fan setup, running off Manual Individual Switches.
New Radiator
Brakes on the front have only done 5000KM
Has a 2.5" Redback exhaust with a resonator added.. has a nice subtle deep note.
Alarm System
NOW FOR THE BAD BITS:
The front passenger side tyre wears quite quickly on the outter side ( may just need wheel alignment) could be something else..
Wheel Bearings are quite noisey from sitting for 2 years..
Rust showing up in a few spots, paint faded, and a bit dented..
Battery is quite stuffed also.. will require a new one..
and
Currently unregistered..
Id love for this car to go to someone who wants a project for their first car... could also be a paddock basher?.. or a parts car... but id hate for it to get ripped apart
Im looking for around $450ONO seeing as i could easily get that for the manual conversion and other parts...
this is how the car currently sits.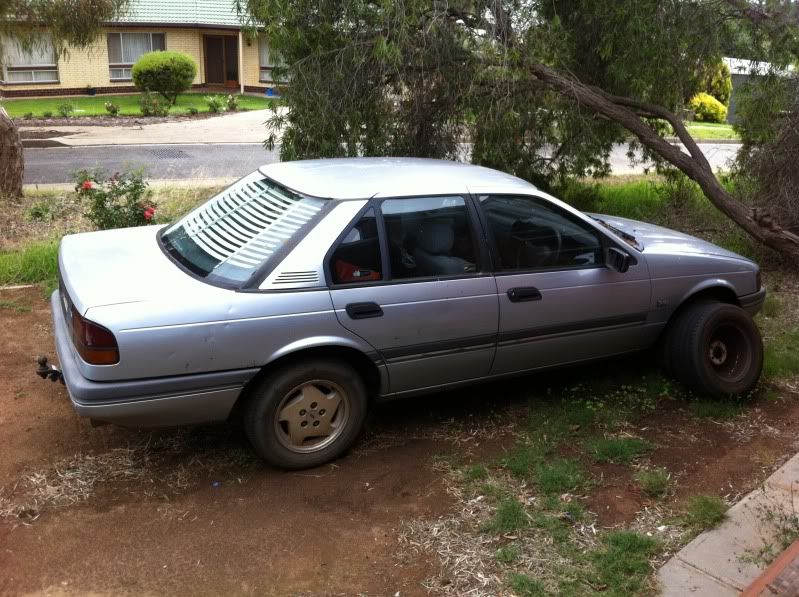 this is the car way back in the day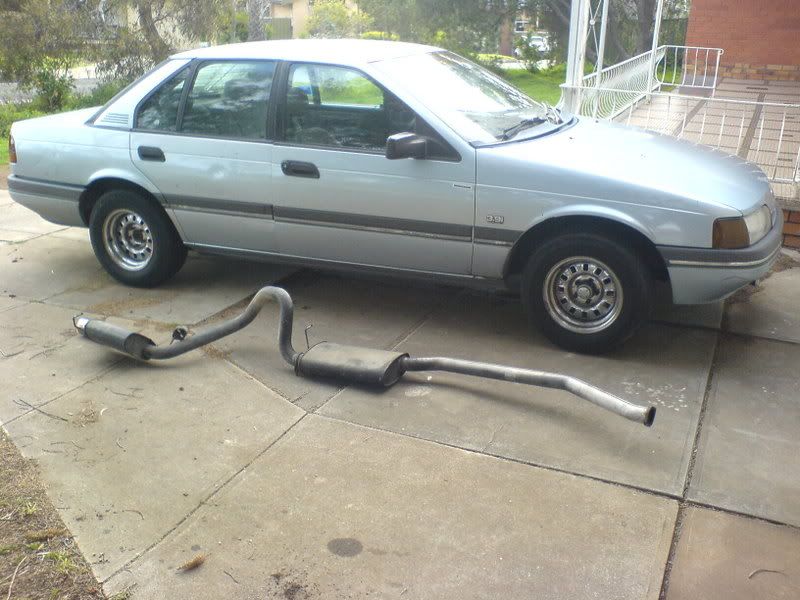 Post up any questions here or PM me
_________________
Ea Monty: 12 slotters/t5/ef thermos/stezza/2.5" redback catback/climate control conv/white venetian/ Old School Baby


Last bumped by 12slot on Fri Apr 01, 2011 6:25 am.