Hi all
While I love my Mav to bits I have decided I am over the extreme side of 4x4ing and want to build up a more Touring Orientated Vehicle.
Here is a few specs on the old girl
1990 Ford Maverick
5.0 EFI windsor on duel fuel
120A alternator
AU Thermos
Recently rebuilt diff centres with 4.625 gears , new bearings , front locker and shimmed up LSD
2" body lift
2" Heavy Duty Flexi Coils suspension lift not even 5000kms old
33x12.5 Maxxis Mudders not even 5000kms old
Snake Racing extended stainless braided brake lines
Big O Adjustable Heavy Duty Panhard Rods
3rds Productions adjustable extreme duty drag link
Bomb proof rear lower control arms
Recenley replaced Exedy Extra Heavy Duty Clutch
Twin Batteries
On board Air system
ST Patrol Interior
Sony Xplod Bluetooth CD/MP3 player
GME UHF
ARB Bull bar and custom rear bar
Extended diff breathers
Rego till end of July next year
The vehicle is enginnered in NSW and all mods that currently require engineering are done and registered with the RTA. It also comes with the personalised NSW plates MAV50L.
Vehicle was a cover car in Australian 4x4 Custom Action in January 2009. A copy of the mag with the article in it will be included with the vehicle.
There is a heap more bits and pieces done to it that I cannot think of at this time. I will update as they come to mind.
The vehicle has been driven off road there is no point saying it hasnt but it has always been looked after and things have been fixed properly.
A lot of work and a lot of money have gone into this vehicle and I will be really sad to see it go. It has served me well but is starting to no longer suit what I want a 4x4 for.
The idea is to sell this and buy the missus another car and build her current 4 Runner into the off road car.
I dont have to sell it (actually the missus is a bit p****d that I am even thinking about getting rid of baby) so wont be selling for any silly price. This is currently more an expression of interest but if someone offers the right dollars I will sell it.
Im after around the $10500 mark for it. It might seem a lot but try and build something up from scratch like this and it will cost you a LOT more.
May take a part trade of an EF EL Fairmont or Fairmont Ghia. Let me know what you have. We are both pretty open to sensible offers.
Here are a few pics of it from the 4x4 Action Shoot.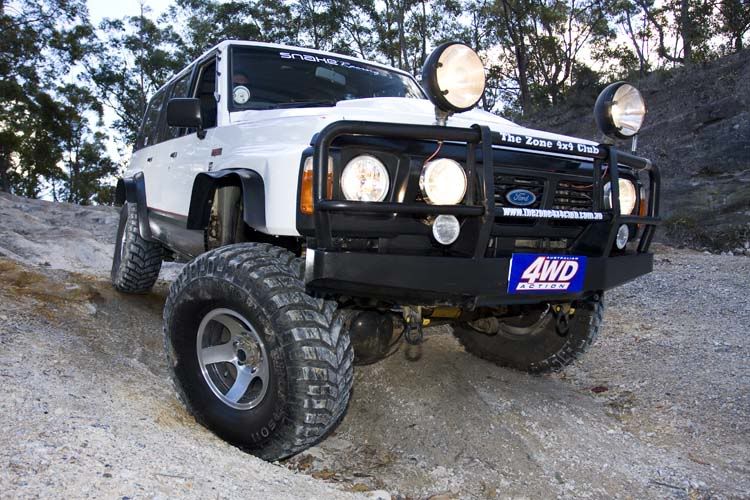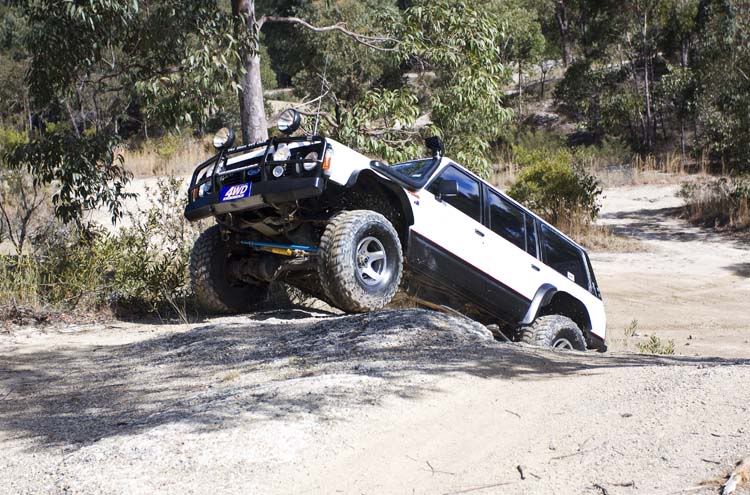 If you any questions ask. The truck is available for viewing at Penrith NSW.
If anyone from interstate wishes to purchase it I am happy to deliver it to a transport depot in Sydney.
_________________
xr6turnip wrote:
More people paid for a ride in a VT commodore then an AU Falcon so the VT is superior.
Based on that fact my Mum is the best around!