Vehicle Sales Form


State
: NSW

Make of vehicle
: Ford

Model of vehicle
: Fairmont

Year of manufacture
: 1992

Colour of vehicle
: Green

Engine
: I6

Transmission
: Auto

Body style (sedan, wagon etc.)
:Sedan

Selling Price $
: UPDATE - NOW $250 FIRM

Odometer Reading
: 289,000

City
: Summer Hill
*******************************************************************

Other relevant information.

Quite emotional sale here as this was my first car and has been owned by us for 9 years now. It does need some TLC in some areas but has alot of good parts or wouldn't take all that much to bring her up to scratch if you were that way inclined. Is still being reliably driven daily and has NSW rego for another 10 days or so. Will confirm the exact date (I believe it is 16th Jan).
The Good:
Starts and Runs (surprisingly well) first time, every time
Fairlane Ghia door trims (woodgrain)
Good Cond fairmont seats
All 4 power windows work
Climate Control / AC works (needs new globe but is fine)
JVC MP3 CD Player
4499 Pacemaker Extractors, Hi-Flow Cat and Redback Catback
Good Tyres all round
Near new front discs and pads
Superlow (rear) and Low (front) springs with Camber Kit
The Bad:
Bit of rust in the left rear dog leg (pic shown)
Faded paint, mostly on bonnet
Body showing normal wear of being daily driven for 23 years
Obligatory ford oil leak(s)
Passenger side mirror has been nicked
Would be ideal to sell it before the rego runs out so you can drive it away without it being towed!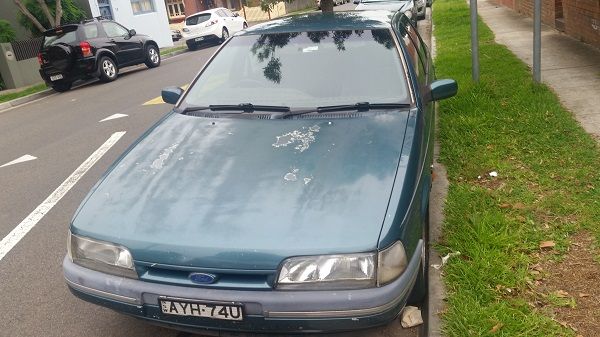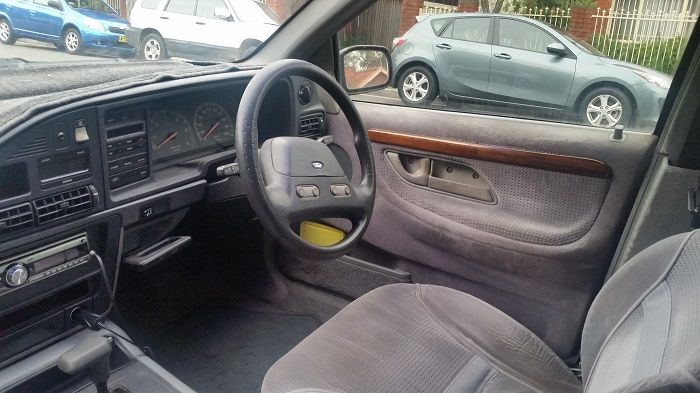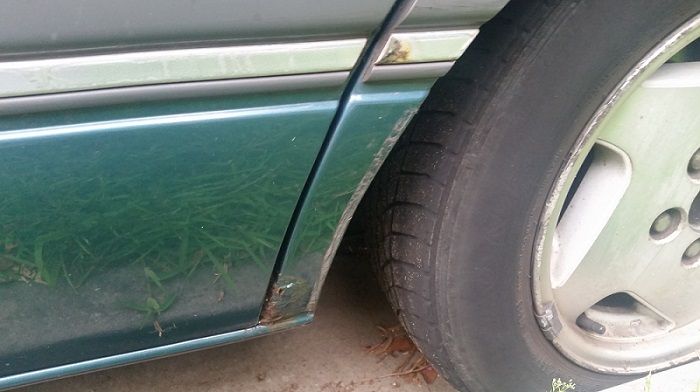 *******************************************************************
_________________
Formerly LV XR5 Turbo, AU Fairmont Ghia V8 & EBII Fairmont I6.

Now......
Feb 2012 FG MK2 XR6 Turbo
- Manual
- Luxury Pack
Last edited by sd1800 on Mon Jan 12, 2015 10:02 am, edited 2 times in total.