Hi all
Well after thinking long and hard about it I have pretty much decided Im going to sell my white ute and put the grey one back on the road.
This ad is mainly to guage reaction and interest at this stage but unless I find something truly evil with the grey one over the weekend the XF will be going.
1992 XF Ute
4.1 Crossflow
T5
2.92 E series diff
The ute is late 92 right on the changeover to XG
Lowered 2" with brand new Kings springs in the front and new blocks in the rear. Has recently had new shocks in the front and nolathane radius rod and swar bar link bushes.
Air Con and power steer both of which work well
XG grille
Recently tinted windows. Pretty dark as per the photos.
NA Fairlane seats , ED fairmont console
ZL Digital Dash
Sports Steering Wheel
After Market taillights with clear blinkers
Rego until Jan in NSW but wont need another pink slip until July.(Only put 6 months rego on it as I had to rego my Maverick at the same time)
Black Widow alarm and Immobiliser with keyless entry and central locking
Does have a dint in the front right guard and in the right rear quarter on the wheel arch. Will supply a couple of XF guards for replacement.
Starts , runs and drives well and is actually pretty good on fuel.
Very very clean rust wise. Would actually say it is one of the cleanest X series utes for rust I have seen. Has a tiny spot in the lower rear quarter on the rear.
It will not have the ROH Snypers on it at sale. It will have 15" EB Fairmont Ghia mesh wheels on it.
The snypers may be available at extra cost. The have Falken Ziex tyres on them that would not have 2000 km's on them. 245/50 16 rear 225/50 16 Front.
Am happy to take the ute to a transporter and drop off for an interstate buyer.
Not in a rush at this point in time to sell as I said above it mainly an expression of interest at the moment but if the right offer comes along Ill take it.
If you have any questions or want further info PM me or call me on 0405456879
Only reason Im selling is the XD ute Im picking up on the weekend seems to be a good unit and I think I would rather put the time and dollars into that because basically its an XD. Yeah dumb reason but thats me.
Im after $3200 ono for it and it is located at Penrith NSW.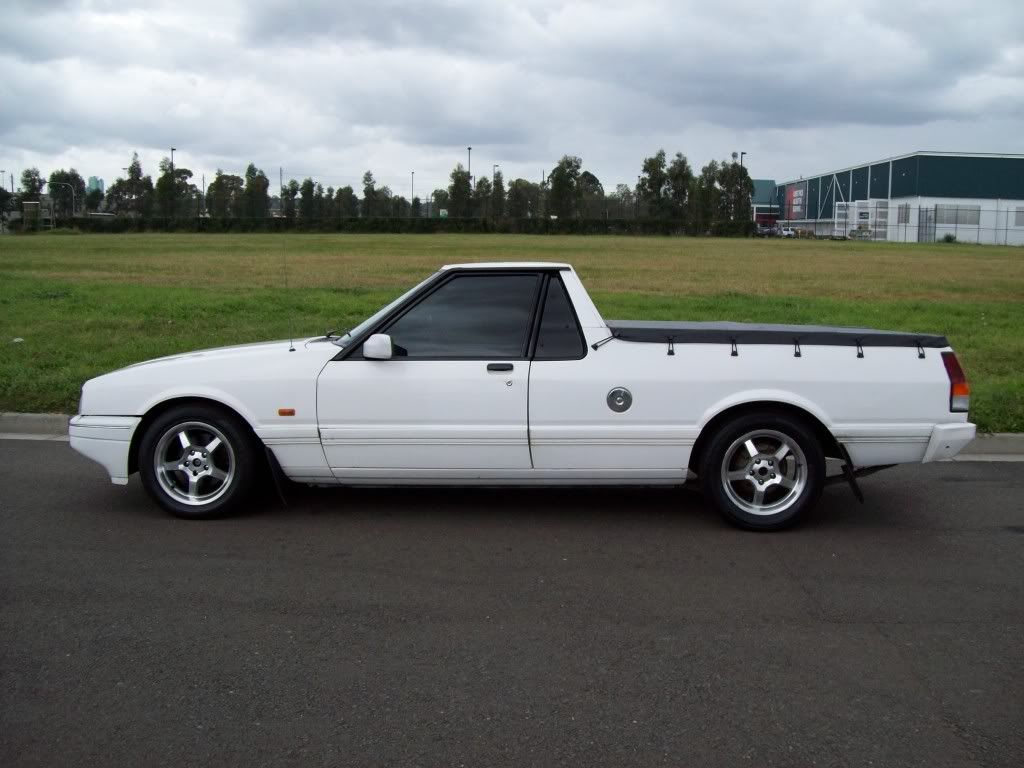 Cheers Matt
_________________
xr6turnip wrote:
More people paid for a ride in a VT commodore then an AU Falcon so the VT is superior.
Based on that fact my Mum is the best around!