Well guys the time has come to put my beloved XR6 up for sale
New born and different priority's it is time for it to go.
This is just testing the waters at this stage as it still needs a proper tune on the new motor which will be done asap if anyone is interested or if you would like a bit knocked of the price it can be organized.
OK where do I start.
1994 EF XR6 Polynesian Green.
The motor is brand new I have only just run it in as seen in odo pics the number under ks is the reading of how many it has done (354).
The motor has been setup to handle 20psi with:
Custom Forged pistons by special piston services.
Block has been decked bored and honed and o-ringed.
Crankshaft has been chriogenicly treated and nitrided.
The rods have been chriogenicly hardened and shot peined.
Custom copper head gasket. (8-1 Comp)
Head has been cc'd shaved lots of porting and polishing and bigger valves.
High volume oil pump.
Crow Cam 519.
570cc injectors with Bosch 044 supplying fuel.
All Balanced...
Bolt on parts to the motor are:
Snort Stage 4 Turbo Kit with an American Turbo Beenie
Heat wrap everywhere and also a heat shield on the rest of the dump pipe.
Snort Polished Plenum.
68mm Throttle Body.
Front Mount Intercooler. (forget the brand but it wasn't a cheapy)
2.5inch redback exhaust system.
Battery moved to boot.
The motor is controlled by a Microtech LT10s installed and tuned by Daltons Automotive in Geelong.
it also has twin stage electronic boost control, speco boost, water and oil gauges
5 Speed Manual
I am unsure what has been done to this gearbox but I pulled it out of an ex turbo racecar that was raced in the improved production racing the box is still tight and shifts perfect. There is blue elastic glue over the seals of the box so it has been rebuilt and if it can handle getting thrashed around a track in a turbo EA it must be pritty strong.
I am running a 9 inch in the rear with new 4.11 LSD nice and tight.
Around the car it has:
18 inch ANZ Tycoons with brand new rubber all round
Also running a MR-Spares UPC race brakes kit with Au offset up front (front rims are Au offset rears are e-series)
Interior has the custom seat covers from ebay also with custom Sloxr6 stitched into the seats
roof lining is a custom job with flames and sloxr6 written in it.
The dash has LED's installed with also matching blue LED's in gauges.
Clarion Touch Screen DVD player with Alpine Speakers all around.
That is all I can think of for the minute I would have forgotten a million things and sorry if it is all over the joint as I am close to tears writing this up so its a bit hard to think about all the stuff I have done to her.
Anyway I will let the pictures do the rest of the talking.
Oh yeah and the bad parts are:
There is a crease in the rear driver side wheel arch and a few little dints around it from me hitting a gutter when I was 17 being stupid. It doesnt affect any thing just looks crap. (was done before turbo and nine inch) also the is around 3 small trolley dints over the car normal stone chips on the front and a bit of clear peeling of the rear driver side pillar and a little bit on the bonnet flute.
Oh and don't worry about the steering wheel as I kept all the original stuff so it can be taken back to original.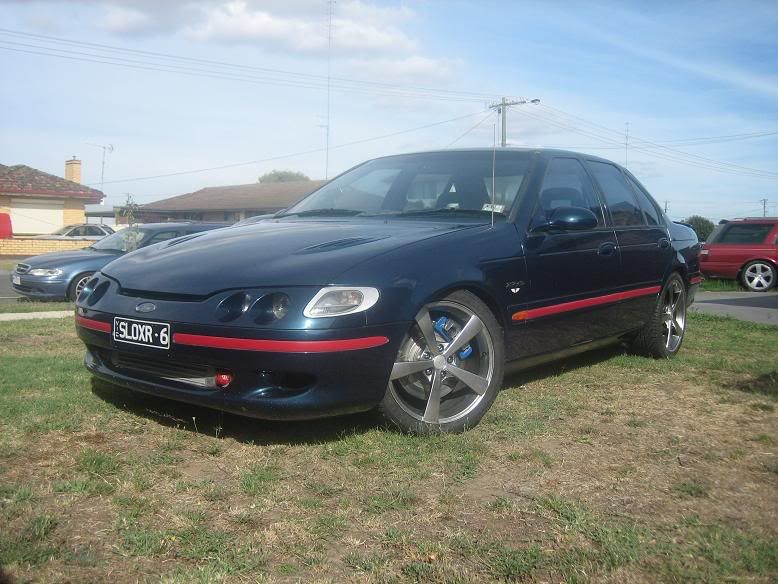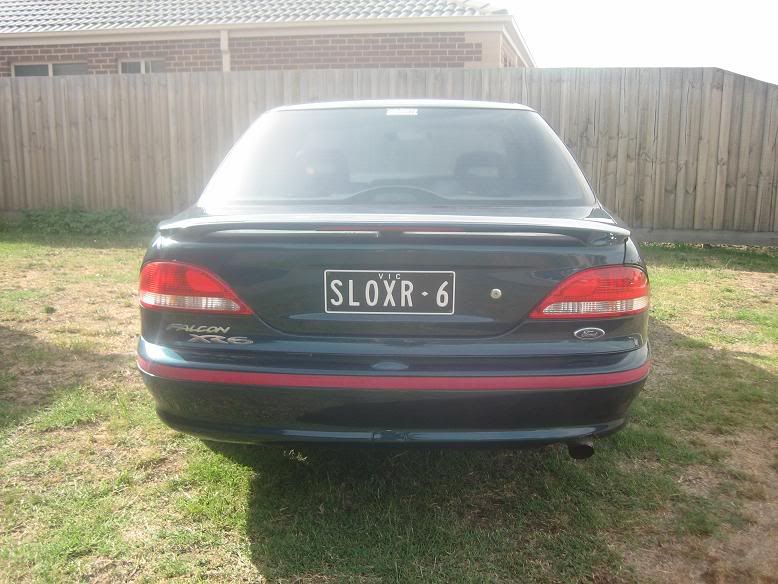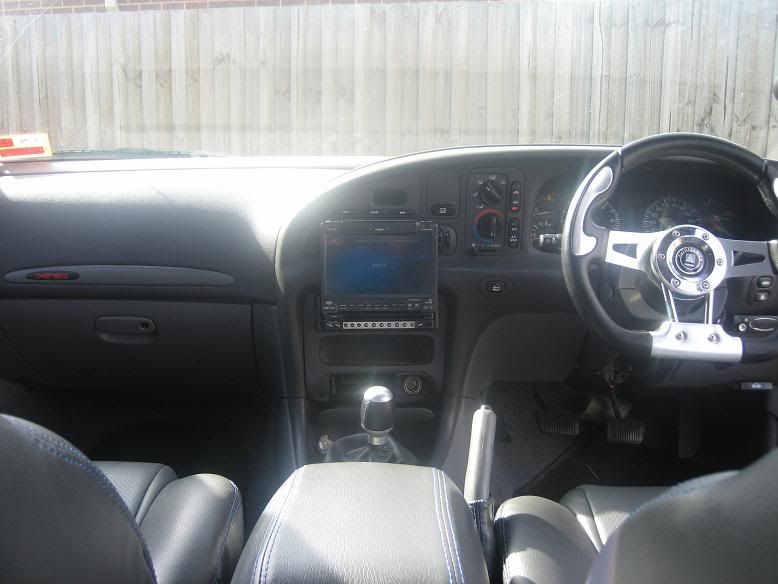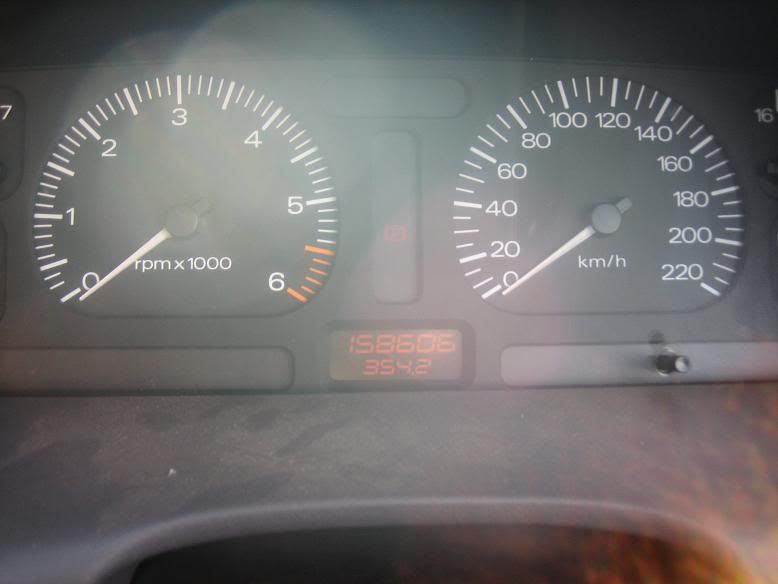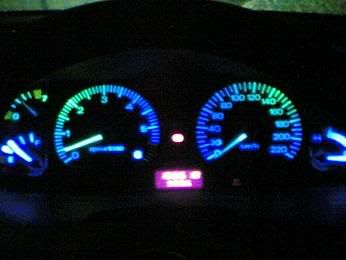 Mind the crappy picture as it is all I had don't worry about the gauge not there ether as it is fixed.
POWER: 200rwkw on safe tune so not to blow up old motor with a new tune will be easy and safely over 300rwkw.
PRICE: $15000ono Big Big Dollars spend there is more than that just under the bonnet.
_________________
Congo Green Ba Wagon With F6 6 Speed Manual Driveline.
Last edited by Sloxr6 on Fri Aug 27, 2010 8:38 am, edited 1 time in total.