Hey guys, the time has come to sell my car so is gonna be a real sad day.
its up on car sales here, more photos have been posted there but may not have been approved yet
http://www.carsales.com.au/all-cars/private/details.aspx?R=7477255&__Qpb=true&Cr=9&__Ns=pCar_RankSort_Int32|1||pCar_Price_Decimal|1||pCar_Make_String|0||pCar_Model_String|0&keywords=&__N=1216%201282%204294966463%204294966285%20897&silo=1011&__No=30&seot=1&tsrc=allcarhome&__Nne=15&trecs=40&__sid=122610498F0E
Price $5250
it has been tastefully modded in all areas and looked after immensely
Engine
• cam gear
• valve springs
• vernier gear
• custom intake
• 2.5 inch mandrel bent exhaust with high flow cat and Pacemaker extractors
• all lifters replaced
• new water pump
• new power steering pump
• new thermostat
• new radiator and hoses
• new battery
Driveline
• KYB shocks
• Dobinson SL springs (approx 60mm lower all round)
• Noltec Bushes throughout
• Whiteline HD sway bars
• Freshly rebuilt Diff with 3.73 gears and LSD (less than 1000km ago)
• Billet short shifter
• Clutch done 10000km ago
Brakes
• RDA slotted and dimpled rotors
• Braided lines
• Rebuilt Calipers
Stereo
• Double Din clarion DVD player
• Polk front splits and rear components
• Pheonix gold 6ch amplifer
• 1 Farrad capacitor
• Phoenix gold 12 inch sub in custom built fibreglass sub box
Exterior
• Body in good condition for 14yr old car few marks in paintwork
• Rare factory sunroof
• 18 Inch Zenetti Kaotic rims
Car has been well looked after, i just want it to goto a good home
The reason for the sale is im getting a brand new work ute and buying a house so need the cash and cant justify having 2 cars.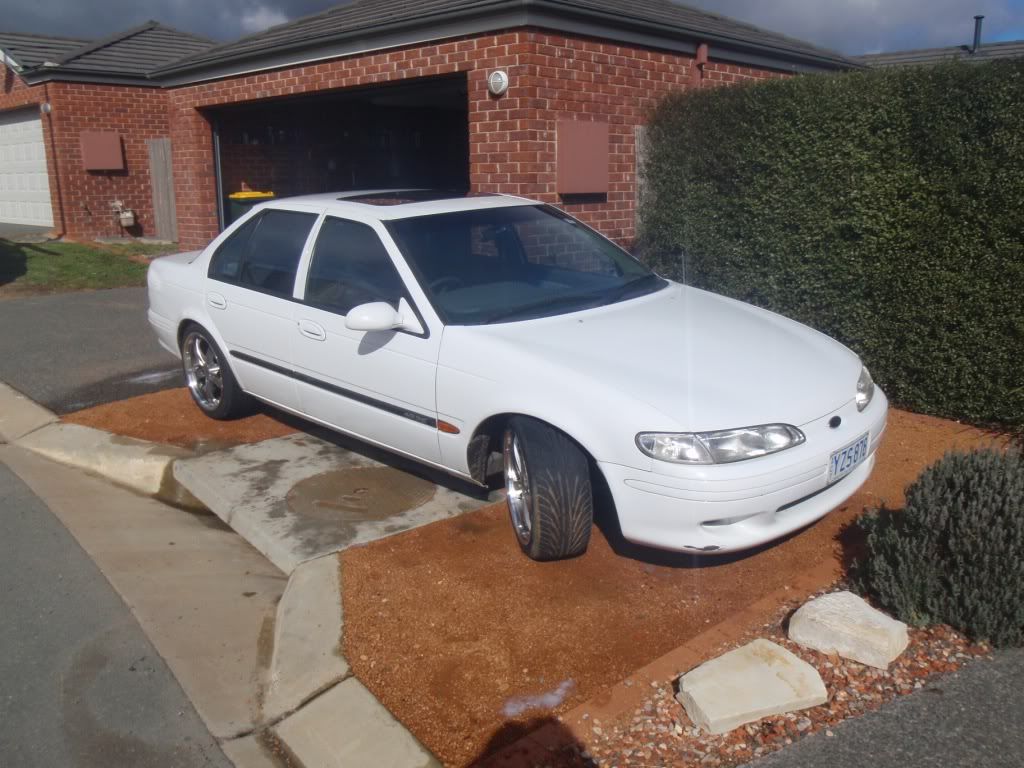 Last edited by brentosfresh on Sat Sep 05, 2009 8:36 am, edited 2 times in total.