I have for sale my Ef Falcon. Its in alright condition. Needs a bit of work to turn it into a really nice car. Just havn't got the money or skills or the patients to fix it up cause cant afford to pay people to do it. Need it gone to do a few things on my other car. Interior is ok just a few marks on the seats. Body and paint is good. Few trolley dints and the usuall but no rust. Would be a good donor car to put other parts in or good for parts.
ITS GOT
17" BA XR rims. Fair bit of gutter marks. Good tires
Lowered.
Clear Taillights.
K&N Style Filter.
2.5" lukey Zorst with extractor's.
New Radiator.
Comes with the Nolothane enhancement kit. Kit complete minus the sway bar link bushes. 1 is installed but coudnt get other side out and lost patients really fast.
New Brake disc's and Pads.
Pretty much stock otherwise.
215,000km's.
Good body and looks really nice.
IT NEEDS
Gearbox Service :- Just Needs fluid drained and replaced cause it Slips when cold but fine when warm. Lost fluid while doin the Radiator. Comes with the fluid
Needs new brake bleeder valve. The old 1 needs to removed as it broke while trying to losen it. Brakes work fine but need a bleed. Comes with the brake fluid.
The Nolothane kit needs to installed to get rid of a few squeeks.
Needs the exhaust to be raised abit with new mounts or just use the old one's.
Got a slight miss in the engine. Did plugs so im thinking its the leads.
Needs new headunit and the rear speakers installed properly. It has a mp3 headunit. The cd player doesnt work but the front input works fine.
And the roof lining sagging a bit.
Could do some of this stuff myself before i sell it but i just want it gone to get my other car fixed up everything that needs to be replaced. I live in Maryborough QLD. I believe if u wanted to spend about 500-1000 bucks you would have a nice car.
Im asking about $3000. Not sure what its worth so if you think thats too high let me know so i can get it sold or make an offer if interested.
Phone 0431640496 or
0421230833 or through Fordmods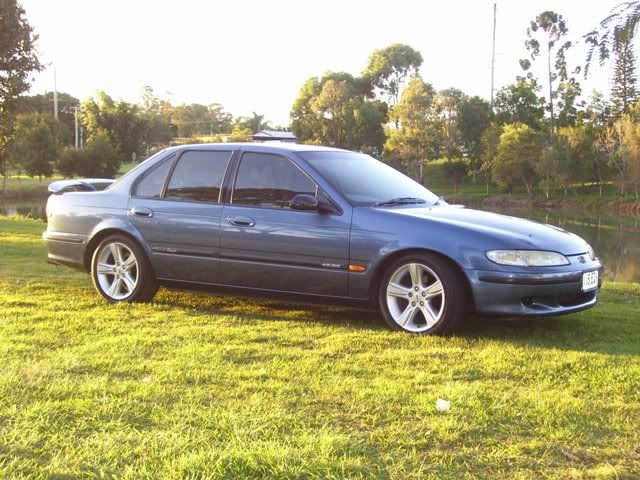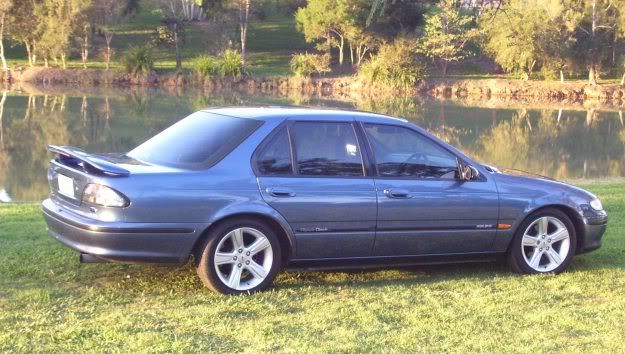 _________________

Last edited by daggy082 on Thu Dec 11, 2008 6:49 pm, edited 3 times in total.