Make: Ford
Model: EL Fairmont Ghia
Year: 1996
Colour: Heritage Green
Engine: 4.0L I6
Transmission: Auto
Body Type: Sedan
Towbar: Yes, although not fitted
Cruise Control: Yes
Odometer: 202,000
Location: Wollongong
Price:$2500 I really need the money before the 9th of April, so ANY offer considered and deposit please!
Rego: NSW, expired May 2010.
This car is in fairly good condition. Car was in a slight accident back in 2009 where the bonnet and front bumper were replaced, but left unpainted from the doner vehicle. (Paint is chipping on front bumper, just slightly faded on bonnet)
I have owned the car for a total of 3 years. Has log books. Ex government vehicle.
Interior; Cappuccino leather interior, premium audio, interior is very good. Just had roof liner replaced and some other worn bits replaced. Steering heel a bit worn.
Exterior; 18" Starcorp wheels with near new tyres and recent wheel alignment. Paint on front bumper is peeling. Bonnet is faded. Primer marks on drivers rear quarter and boot. No other extensive damage.
Engine & Transmission;
Reconditioned Tickford head, new belt, reco alternator, new power steering pump, new water pump, and reconditioned gearbox. Std LSD. Car runs very smooth. Pacemaker Extractors with 2.5in Redback exhaust.
Brakes & Suspension;
DBA slotted rotors all round with near new bendix pads, Pedder's Sports Ryder suspension with shortened shocks, lowered springs and camber caster kit. Sits low, but not too low that it scrubs.
Car is very reliable and has never let me down. Very well looked after. Has been garaged and left since been repaired. I need the money to register my other car for work and have realised that I am not in any position to keep this car.
Please note that the car is still undergoing getting the blueslip. Only thing left is the small exhaust leak to be fixed.
I also have some spares for this car for sale, such as power steering pump, starter motor, some interior bits, and a DEV 5 Camshaft.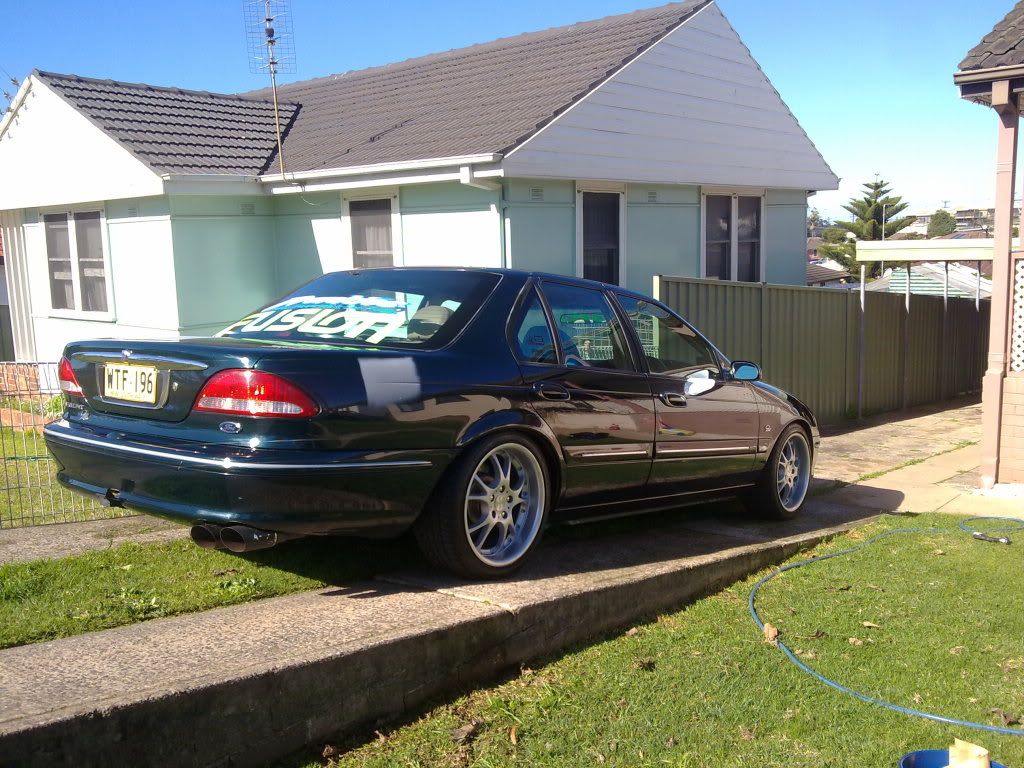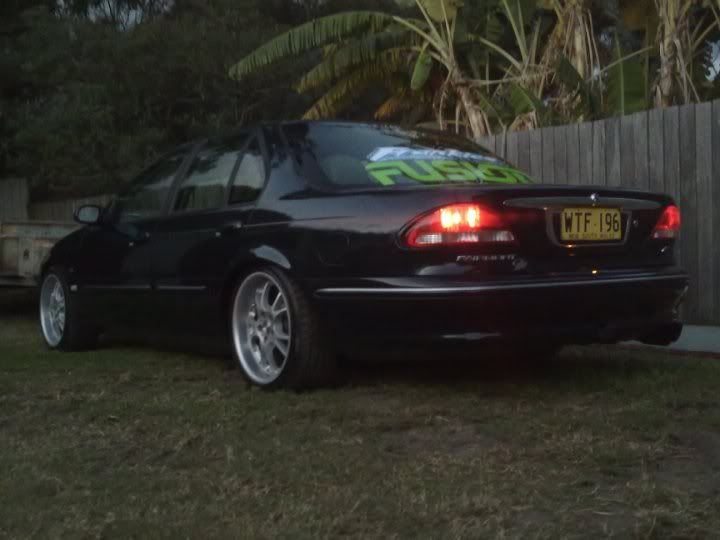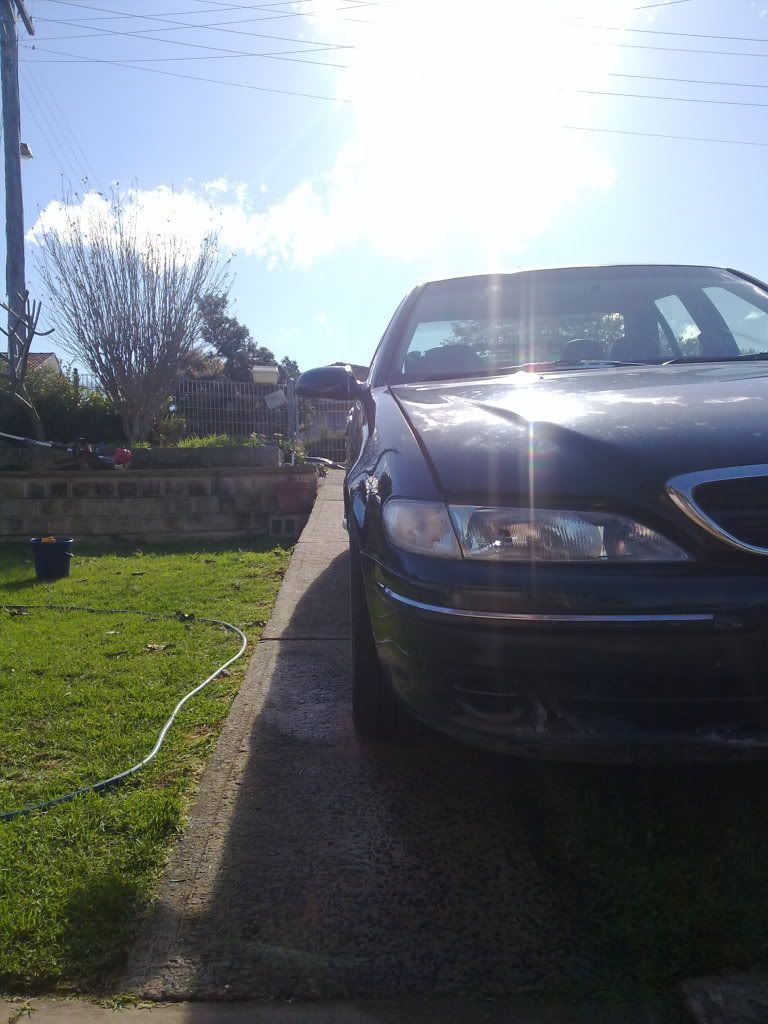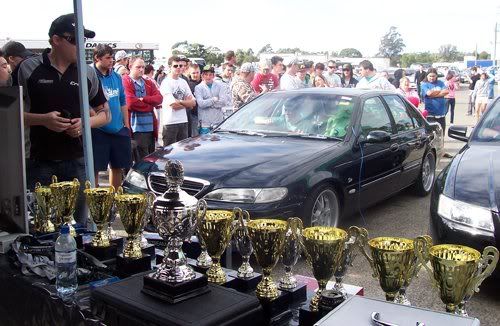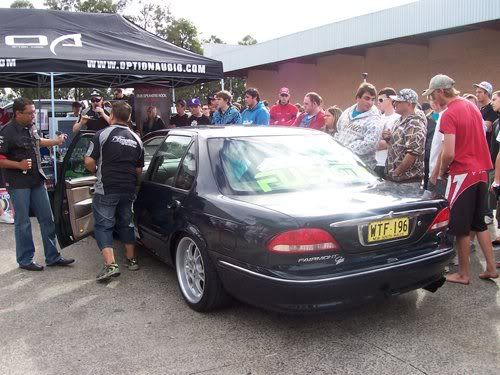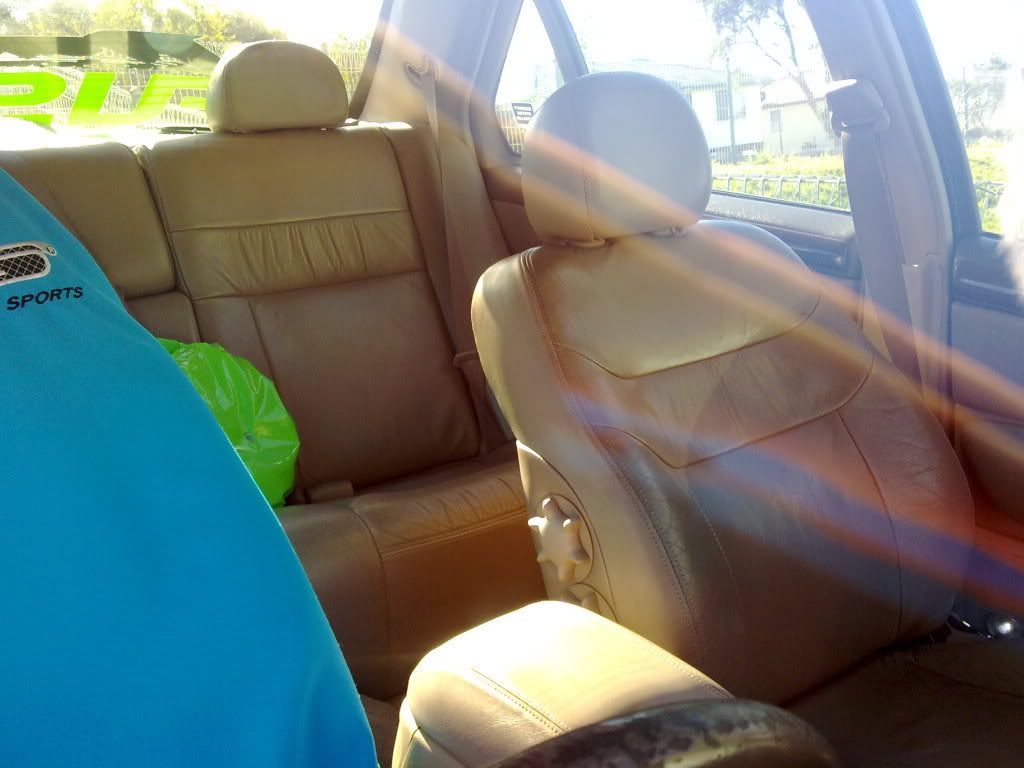 _________________

|Heritage Green|Cappa Leather Interior| Fusion Comp Spec Sound|Pacemaker 4480|18x8.5 w/ Dish|Pedders Sports Ryder|2.5" Exhaust|K&N Filter|
[---To Come---] BF Barra Conversion


Last bumped by SLY EL on Fri Mar 18, 2011 9:42 am.