G'day gents. An opportunity to purchase my old 180SX for a stupid price has arisen, so I would like to put out some feelers if there is anyone interested in my Ghia. The price is firm, and if it doesn't sell, it doesn't sell. I'm not fussed either way.
Details:
1998 EL Fairmont Ghia
201XXXKm's
Complete respray in a modified Oxford Green
Jim Mock Motorsport DEV5 kit (port/polished head/DEV5 Cam/JMM valve springs)
Reco bottom end with ACL Race series pistons, has done 50 000km's since rebuild, do have receipts to prove.
Hi-Tech headers
Glenroy Exhaust special 2.5" catback with Hi-flow cat
XR Front
XR Kit
3.9:1 LSD
Powerdyne supercharger with 6psi pulley
36lb Injectors
CAPA water/meth Injection
Stainless Steel intake
Ported BBM Manifold
T5 conversion
PBR Heavy Duty clutch
EL GT steering wheel
DL LTD woodgrain highlights
DL LTD Padded armrests
T.I Performance J3 tuned by CVE to 224rwkw.
19" GT-P's - 245/35R19 fronts, 80% tread with slight camber wear, 255/30/R19 rears with 85% tread
Slotted and X-Drilled rotors front, Slotted rears
Kings Ultralow springs
Koni Red shockers
The car has been in an accident as everyone obviously knows, but the extent of the damage was very little, and has been repaired to a high standard.
Currently an outstanding EPA on the car, which will be cleared before sale. Interior wise the seats are f**k, but I do have and will install mint BA XR6 leather front seats, and AU fairlane rear seat all in black leather prior to sale.
Price: $11000. I give 0 f**k about whether you think it's pricey or not. I think it's worth every cent.
Location: Oakleigh. To avoid test pilots I will require a security deposit of $500 if you want to take it for a test drive. Otherwise, I'll be happy for you to inspect the vehicle and I'll take you for a spin around the block in it.
Pics:
Prior to respray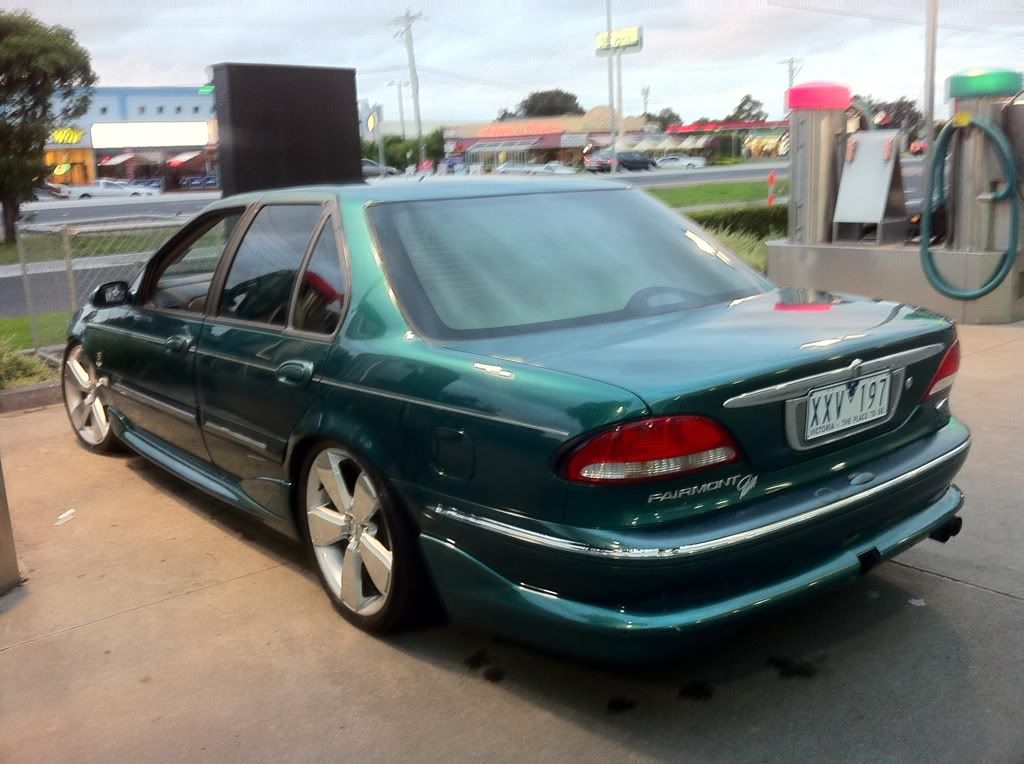 After respray
Engine Bay