For Sale
1998 EL XR8 Series 2 (185kw update version)
Regency Red
4 speed automatic
100,000kms
Over $30,000 spent on the car
$16,000 ONO
Matt 0429803330
Location:
Port Augusta SA
This car will be an awesome buy for someone looking for this updated model of EL XR8. I really don't want to sell this car but unfortunately it has to go so that I can purchase my new
F6 Typhoon R spec
. A lot of money has been spent on this car and all fairly recently so all of the modifications / work done is pretty much new. Whoever buys this car will be extremely happy with it. The car is serviced regularly every 10,000 kms and also every six months as it is not driven very often. The car has only averaged 10,000 kms a year since it was made, the average use of a car is between 20 and 25 thousand kms a year so it is very low kms for this model. I have just had the car in for its 100,000 km service. It has also recently had the MAF and throttle body cleaned and serviced and the injectors ultrasonically cleaned. Also have had a full transmission service done recently. The car is always run on BP Ultimate 98 fuel unless I am at a town that doesn't have this fuel where the car will then get premium unleaded and an octane booster. The features of the car are as follows:
Exterior
Full exterior respray in factory Regency Red colour completed end of last year
Brand new black side protection strips when repainted
Brand new front mesh grill when repainted
Original EL GT 17 X 8 ½ inch wheels X 5
4 X 245/40 Yokohama Advan Sport tyres (approx 5000kms old top of the line $400 each Yokies with the correct EL GT size)
New 235/45 Yokohama C Drive tyre as spare
Aftermarket Clear side indicators custom made in EL style
EF Tail lights (these don't have the crap looking EL orange bits)
Tinted Windows
Full Tickford factory original body kit (plastic not fibreglass)
Series 2 high style factory original rear boot spoiler (plastic not fibreglass)
Interior
New Old Stock clock / trip computer (Avg fuel, Inst fuel, distance to empty etc)
Optional Momo leather sports steering wheel
Cruise control
Original Ford floor mats
Electronic variable shift kit (only used this a couple of times to test it. Fully adjustable firmness of gear changes also can be turned off altogether)
Mechanical
Upgraded factory 5 litre V8 motor with explorer intake manifold (AU style)
EL GT cold air induction snorkel
Top gun spark plug leads
Iridium spark plugs
Factory 3.45 diff
Whiteline Flatout lowered springs
Bilstein shortened shocks
Whiteline sway bars front and rear
All bushes replaced with Nolathane bushes
Suspension arms replaced with Nolathane arms
Nolathane thread adjustable camber kit
Dba slotted brake rotors front and rear
EBC Greenstuff performance brake pads front and rear
Braided brake lines front and rear
Full stainless twin 2 ¼ inch mandrel bent custom-made exhaust
Pacemaker ceramic-coated extractors
2 X High flow cats
2 X Magnaflow performance mufflers
Magnaflow X pipe
2 X 3 inch chrome exhaust tips
Audio
Pioneer Mp3 CD player
4 channel Alpine amplifier
4 channel Soundstream Michelangelo amplifier
6 ½ inch Soundstream Tarantula front splits
6 ½ inch Soundstream Tarantula rear coaxials
2 X 12 inch Alpine subwoofers in custom box
Custom false floor and wall in boot
Exide Orbital blue top 750 CCA battery (audio / marine grade)
Soundstream professional grade RCA connection cables
Soundstream / Stinger power cables / fuses
Parts / extras to go with car
All original Tickford XR8 suspension
Original clock (replaced by trip computer)
Powerchip Gold 98 performance chip (plugs into ECU for more power)
Possibly custom numberplate PHATAL (not sure whether or not I will be keeping this)
Some of these pictures show the car with the optional weathershields on the front windows fitted. Since these photos I have removed these to give the car a cleaner look.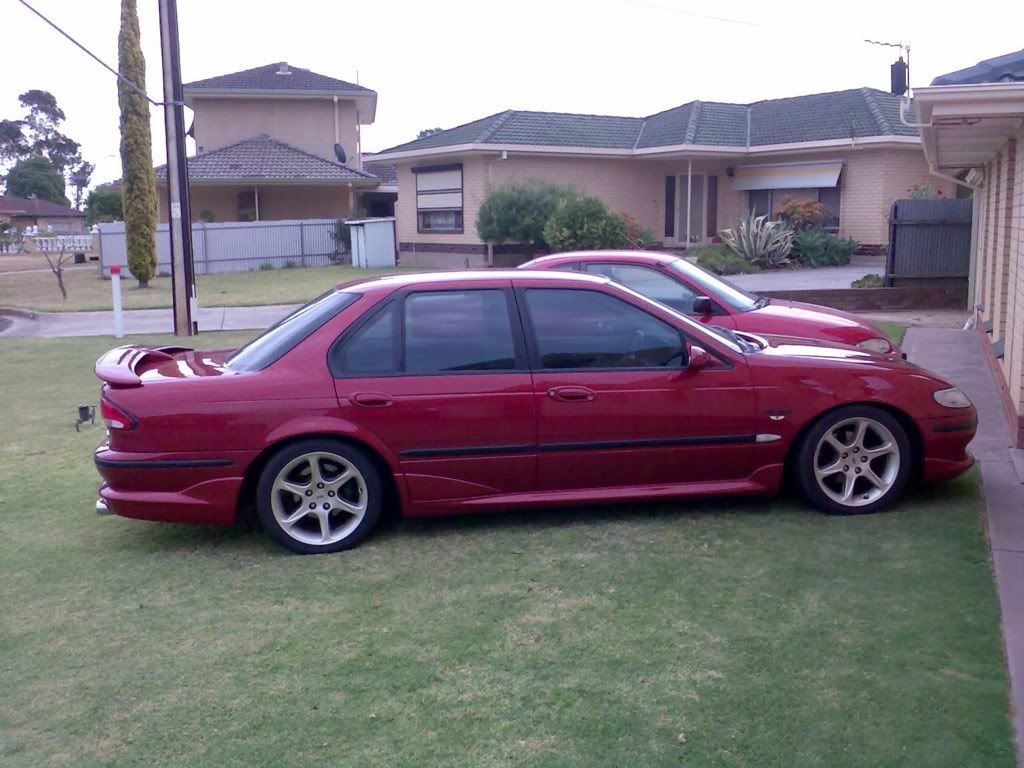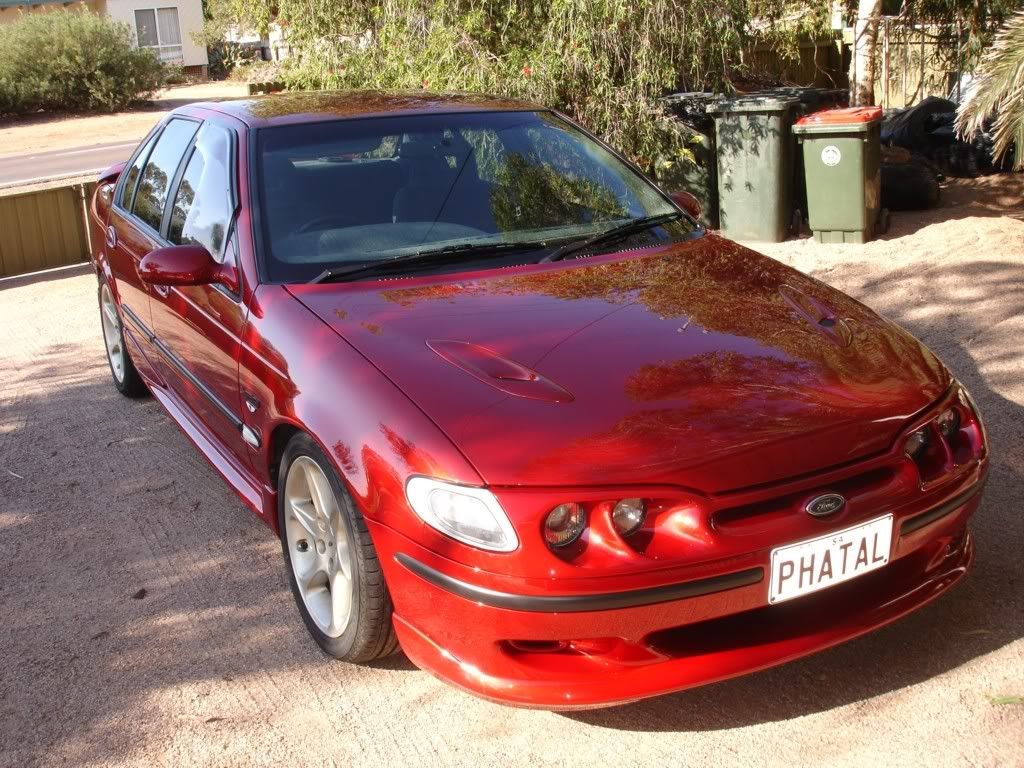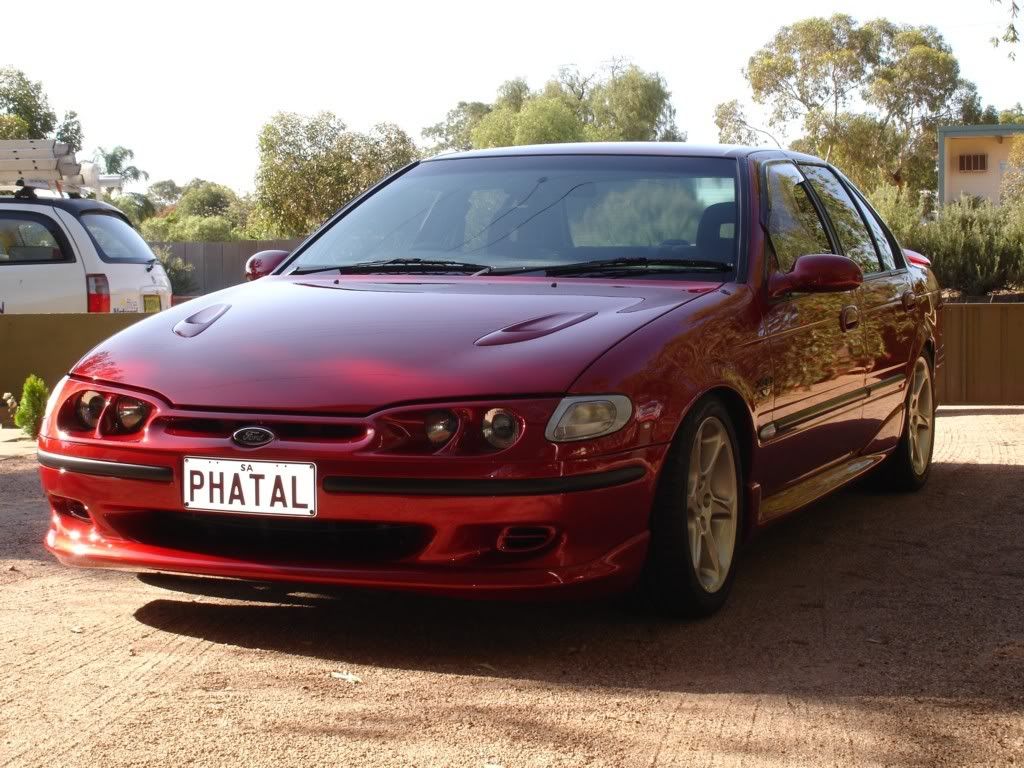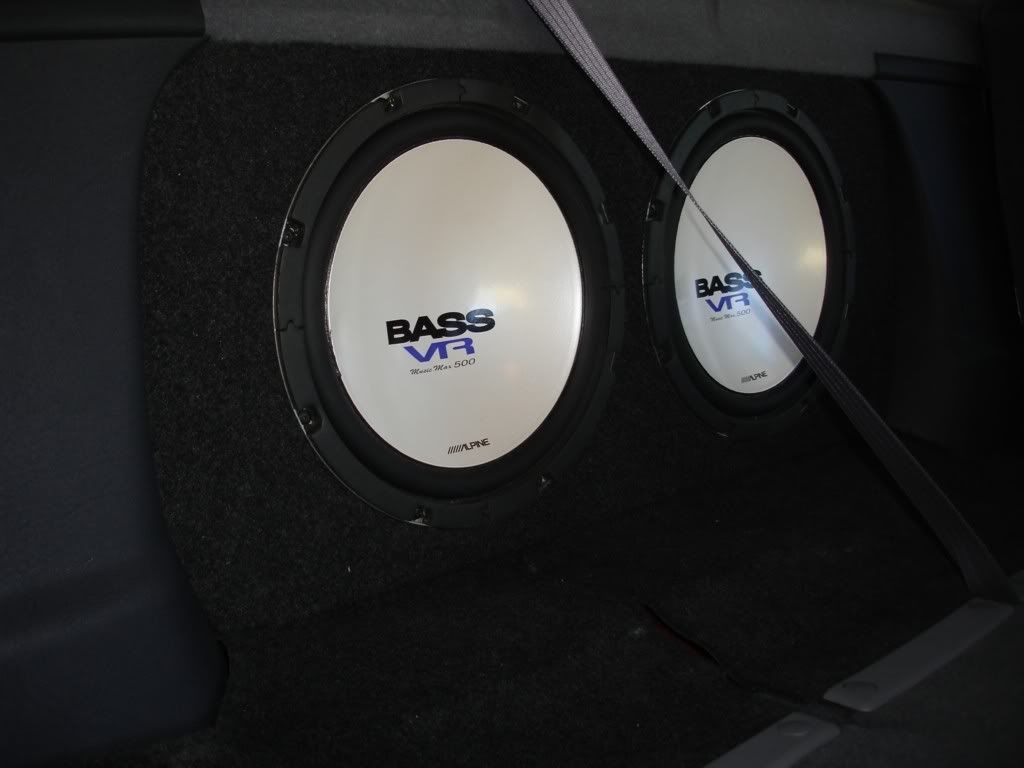 Offers will be taken and considered by PM or phone.
_________________


F6 Rspec #139 - Stock Car Racing