Hey, i am regretably selling my Falcon as i require the need for ute for work purposes!!!!
I am asking for $5500 ono.
It has 156000km and i have serviced it every 5000km since ive had it (which was since 120000km and my parents owned it since 80000km) using casatrol edge 0w40synthetic (along with filters, brake fluid, power steering fluid and fuel system flush and clean every 5000km). It has an airhog panel filter (similar to k&n), a modified induction and a sports exhaust system, which sounds great! at 150000km i had a new reconditioned gearbox go in with new speedo gears, new brake pads front and rear and diff oil change. It has rego until may 2010.
A few extras are that i have just bought n put on xr rims with reasonably good tread, underdash neons, red parkers, red interior light, Sony headdeck, rampage amp and kenwood sub in box (requires resecuring).
i have the majority of orginal parts if anyone would like them changed including the induction (except for the bottom half of the airbox as it has been modified for wide mouth intake) lights and even original tape deck!!!
Any way here its: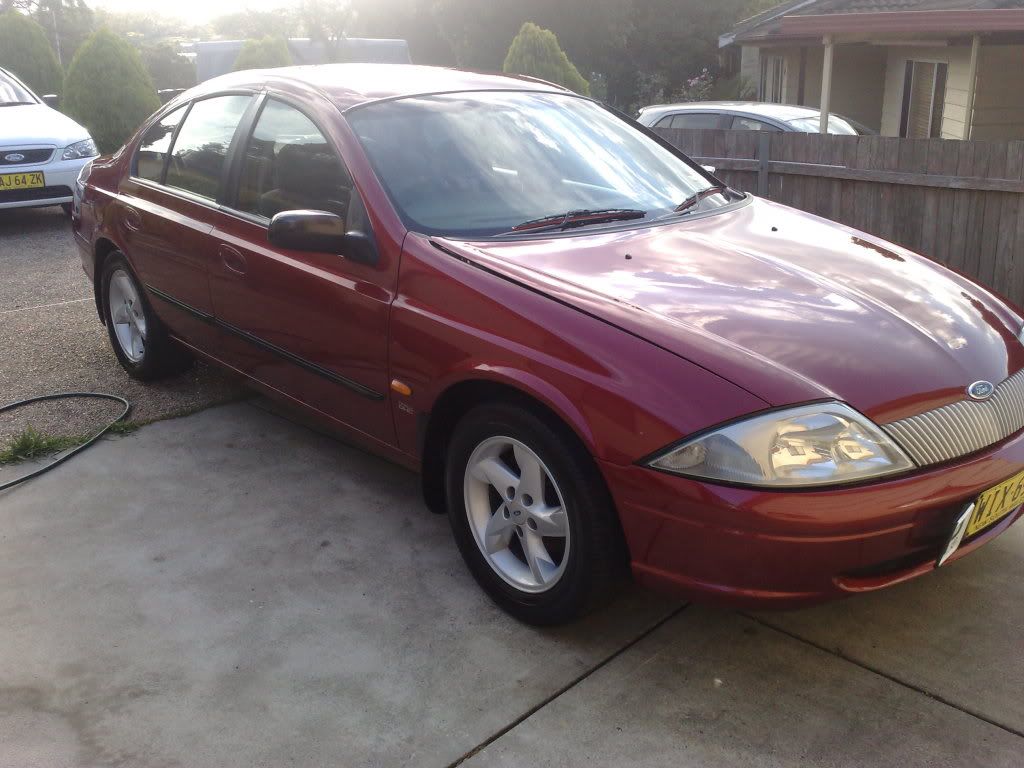 There is paint damage due to other people at carparks on the rear bumper and on the rear right hand side. The rear left locking mechanism is currently not working but i have already begun sourcing a new one.
Any enquiries please pm me or call me on 0434636603 between 7.00am - 7.00pm
Nathan
_________________
184 rwkw with more to go!