Hay guys just seeing if there is any interest in my wheels, i think 2 of them have some gutter rash and some form of pitting that i have managed to scrub and polish the most of it out, three tyres are less then 500kms old and the other has 70-80% tread left on them, i am willing to swap for a set of 19inch FPV Cobra wheels in E series offset, 19inch BF MKII Typhoons in e series offset (the spiral type) or 19-20inch Typhoon/GT Dark Agents but in silver in e series offset, or anything else in 19-20's you may have, trades will only happen if tyres are near new like the ones on these wheels other wise im keeping the tyres and the price will be $600, other wise i want $1300 ono with tyres which covers what i paid for the wheels plus the 3 tyres.
Tyres on front a Fullways (new) and 1 on the rear is a Nexen (new) and other is a Nangkang (70-80% tread).
I have only had these wheels for a few days and am not 100% on them.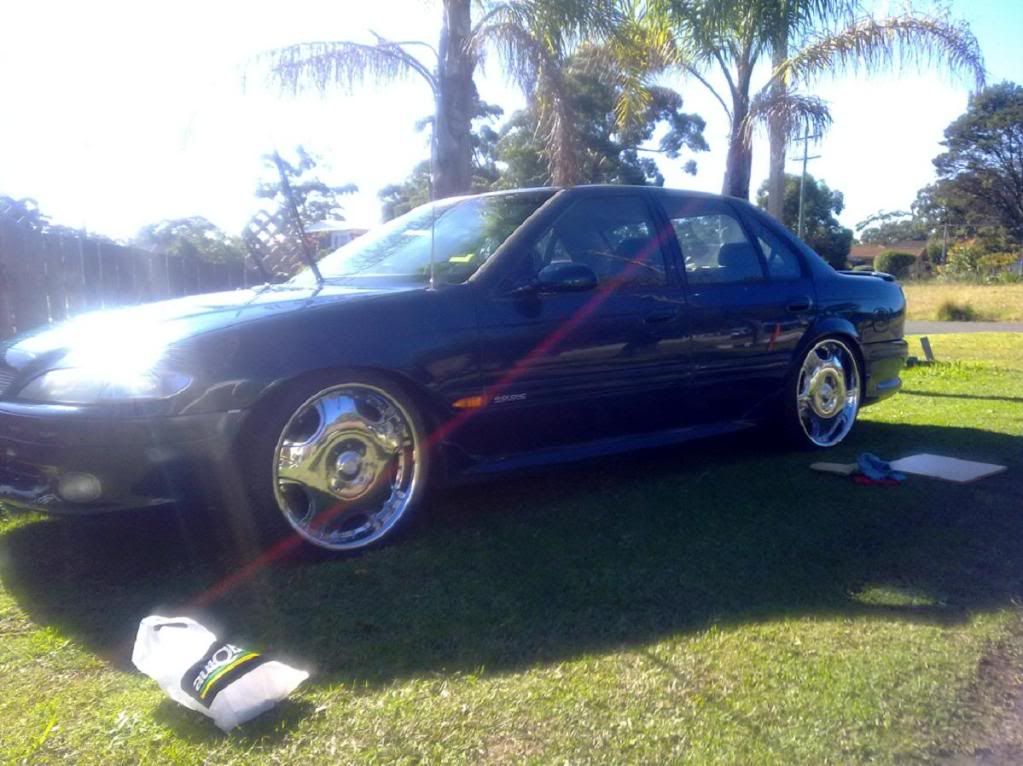 If you would like more pics please ask and ill get some.
Cheers
URZ2NV