my wife has decided to upgrade so her AU is up for sale.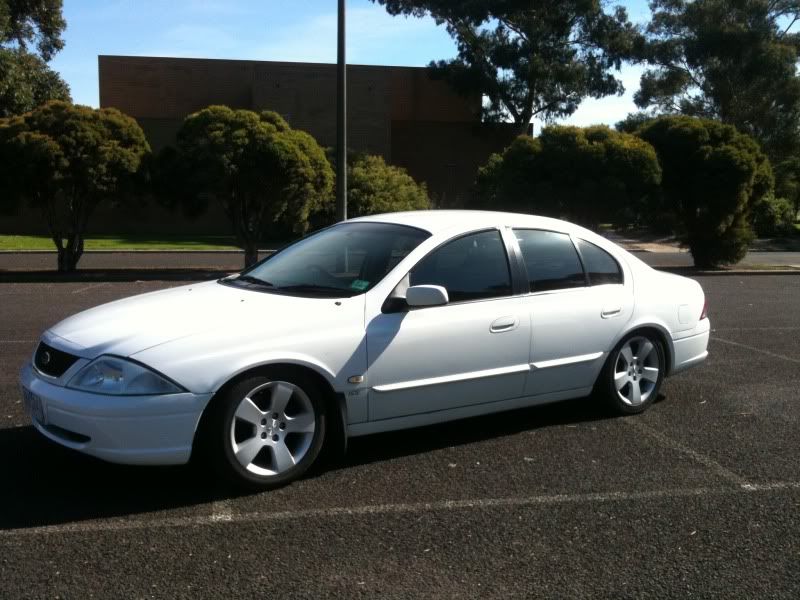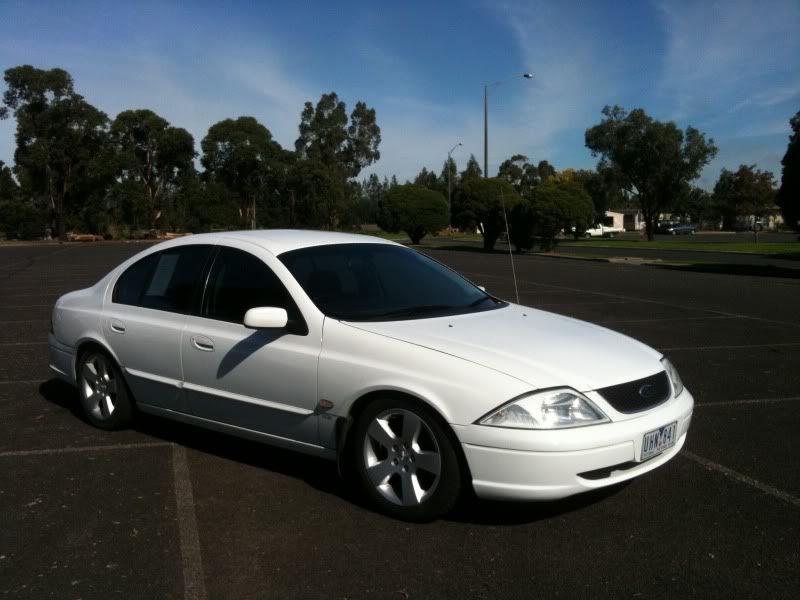 GENERAL:
4.0lt
auto
lpg
factory 6 stacker
towbar
body is VERY straight, we had all the little shopping trolley dents repaired and a respray 2 years ago
serviced every 10,000kms
THE GOOD:
low
tinted windows
T series white headlights
2.5" exhaust
17" genuine XR8 wheels
shift kit
XR leather steering wheel
THE BAD:
has just clicked over 300,000kms, which is high, but we have had it since 140,000 and all the kms are done on the highway (140km round trip daily for work) but due to the long trips,it is serviced regularly and apart from needing a new battery it has never had a problem.
$5500. 5 months rego
(has a spare cluster with 170,000km on it, not installed)
_________________
97 el xr6,5 speed short shifter,sequential scoop,no arial,freshly resprayed,low on 17's,3 inch zorst,stainless hi flo cat,snort stage 3 stainless manifold,garrett t04e,front mount cooler,wolf 3d ecu,seimens 760cc injectors,walbro fuel pump


Last bumped by madeaspack on Tue Apr 19, 2011 11:29 pm.