Item:
2006 Honda Shadow VT750C
Price:
$9000
Contact:
Allan Thomas: 0419524021
Dylan Thomas: 0417369167
Description:
Up for sale is my dads pride and joy. only done roughly 850km from memory, owned since new.
Completely untouched, fully optioned. Has leather "saddle bags", pillion passenger seat with backrest, Windscreen and a leather phone pocket on the fuel tank. Shaft drive, not chain drive. Colour is a dark metallic red.
NO SWAPS
Location:
Ouyen, Victoria
Pics:
Sorry about the quality, they were taken on my phone.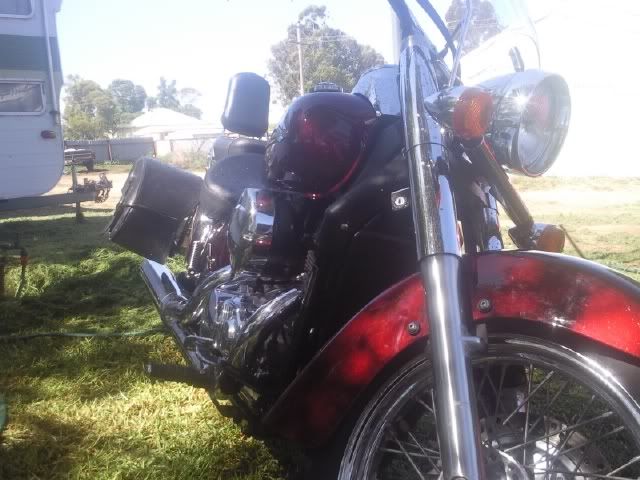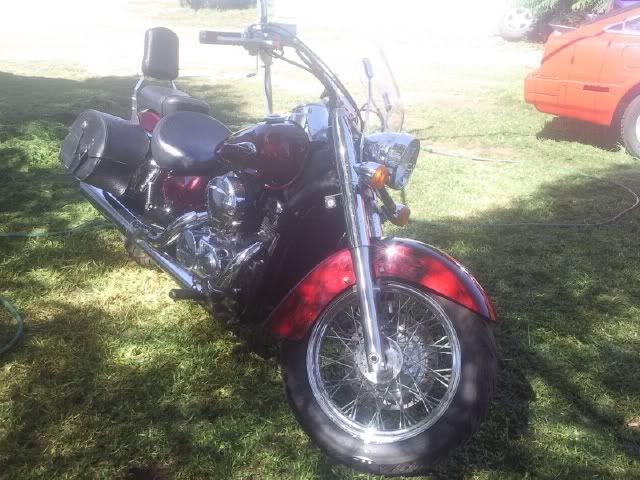 EDIT: NEW PHOTOS!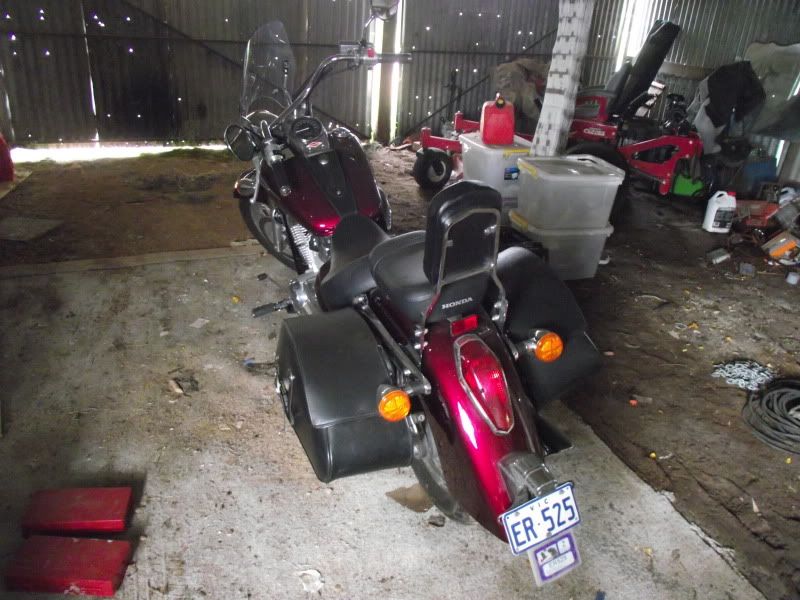 will get a photo of odo when i get a chance to grab the key off dad
_________________
1993 NCII Fairlane
Mods to come:
V8 - SLs - exhaust - DC LTD leather - LTD grill and garnish - LTD wood grain - body colour trim - wheels - tinted windows

1991 NCI Fairlane
Mods to come:
4.0L - lows - exhaust - NCII seats - NCII door trims - LTD grill - body colour trim - wheels - window tint


Last bumped by dylby1 on Tue Jan 04, 2011 10:49 pm.