UPDATE 14/8/12 - today only, $3,800 for the ute. Come and get it.
Update: 9/8/12. Put two new tyres on the back, renewed rego and I'll be getting a new windscreen in the next week or so.
I have decided to sell my XH ute and KX 125 to go after another car. The ute is in great condition and would make whoever buys it really happy. The only reason I'm selling it is that I've got a good deal on a twin turbo car I want
The ute:
Firstly, the ute has always been maintained, the engine oil has been replaced every 5000 KM with Penrite HPR and all other fluids have been replaced regularly. The ute goes really well, in the dry it will spin first and second on take off if you're not careful. It's a very quick and fun car. In saying that though, I haven't thrashed it. I drive my cars with a lot of mechanical sympathy.
The ute only has 173,xxx KM
It has 200 RWHP which is great for a non turbo car and I'll provide the dyno sheet.
The mods (off the top of my head, I probably won't be able to list it all).
Huge intake with pod
Cam (not sure on exact specs but it is very lumpy and starts to really hit around 2,500 RPM and pulls really hard)
Chip
Tune (comes with dyno sheet proving 200 RWHP, can take a pic if necessary)
X-force Extractors
High Flow Cat
2.75" Catback exhaust
Hardcore Clutch from sunbury brakes (very stiff and takes a bit of getting used to, but once you're used to it, you won't want to drive anything else. I almost put my foot through the firewall when I drive other cars now, lol)
Custom clutch cable - It's a lot thicker than stock, this is to prevent breakage as these can and do break on falcons, this cable won't break.
Reinforced firewall for clutch cable
Locked Diff
Lowered on blocks in the rear and shortened shocks in the front, it handles and looks great. No body roll through corners whatsoever.
Tailshaft Loop
C-S-A mags
Kenwood Head Unit
Aftermarket speakers
6x9's drivers side missing, but it's a small cabin and sounds good anyway
The ute will come with two stock rims with almost 100% tread.
Now, for the bad parts...
The ute has snapped clutch cables, however the previous owner (a mate of mine) cut the grommet off the cable. I put a new one in the day before yesterday and it is 100% fine.
There is a small amount of rust on the passenger sill, it is not noticeable until you get down and up really close and personal. It isn't a huge amount and would be easy to fix, the car is always garaged so I haven't rushed to fix it.
The window winders are missing, I have some aftermarket ones but they're missing the centre, depending on how long the car takes to sell, they may be replaced, if not, they're a really cheap part.
There's a crack in the windscreen.
A few paint chips here and there, the paint is quite good for its age, though.
The car will be sold without a RWC, but I can point you in the direction of where to get one.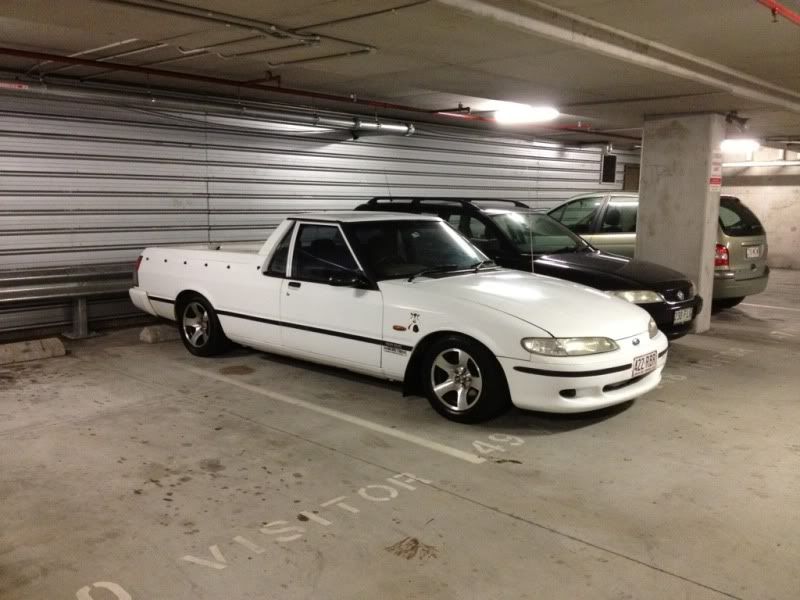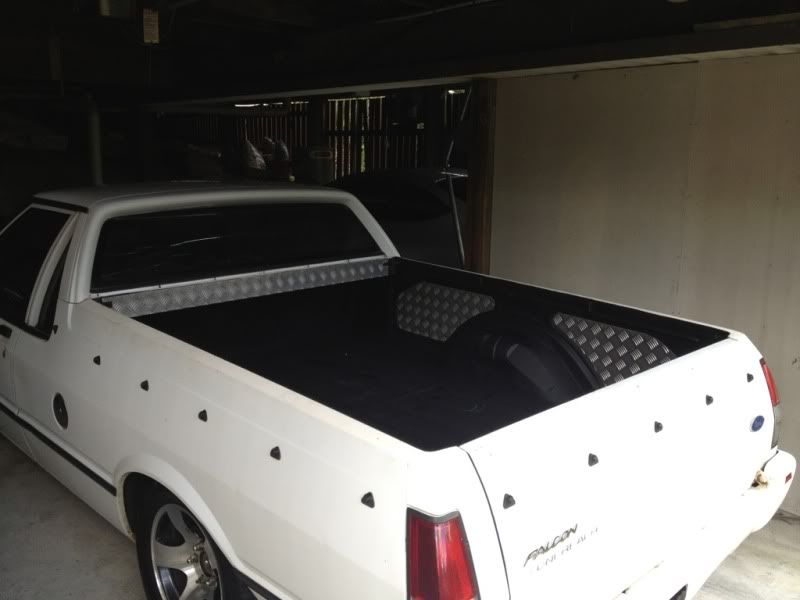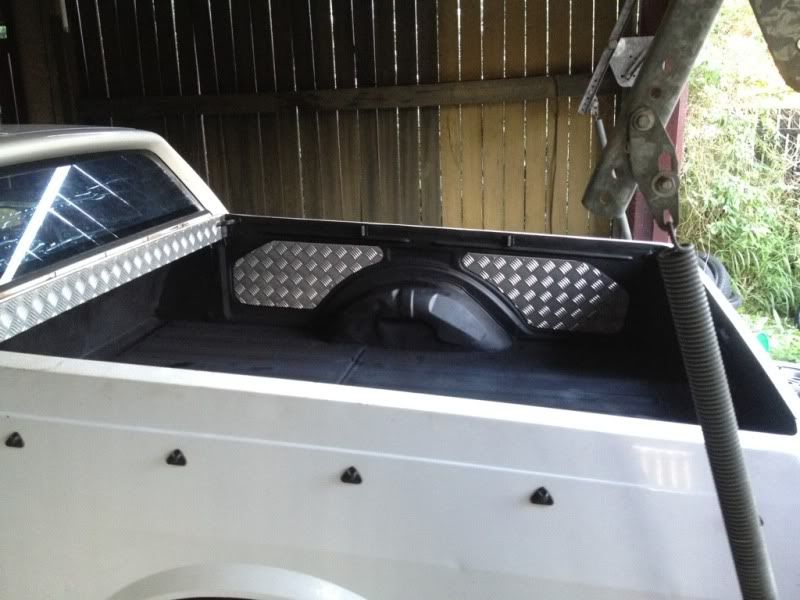 Contact me on 0401029817
Price is $3,800 Firm, will consider offers but won't drop too much below that.