Hey all,
Have to sell my rims as i am moving to Mackay and the roads are horrid.
The rims are - 20x8.5" Advanti Assassins with 245-30-20 Altenzo Tyres.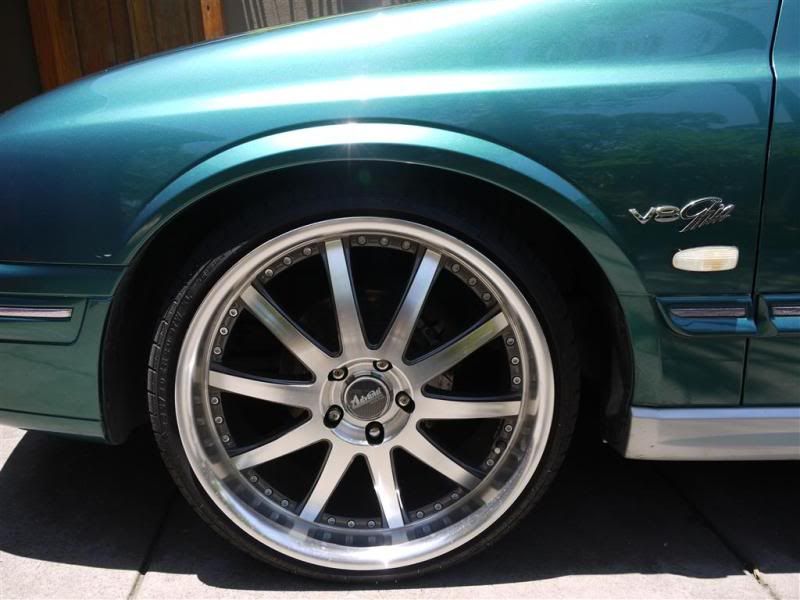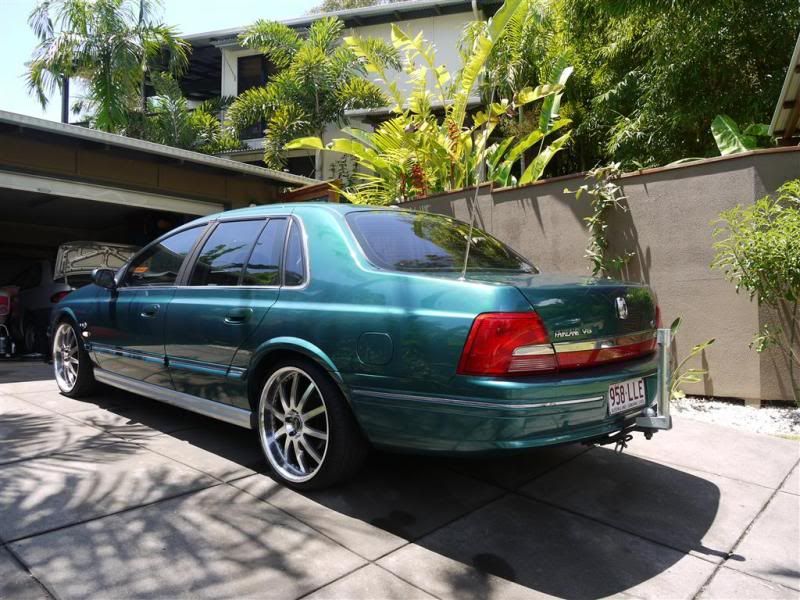 These rims have been on the car for approx 8 months and are in as new condition. There is NO gutter rash on any of the rims, having said that there is the tiniest of marks on the edge of one of the rims from entering a sharp driveway (probably only 2mm and un-noticable unless you are squatting and looking at the rim).
The tyres are in great condition and i would say that they have aprox 50% tread left (a good 3-4mm or so left).
I am also after trades for 17-18" rims and tyres with cash my way.
NOTE PICK UP ONLY FROM SUNSHINE COAST QLD.
Please dont hesitate to contact me should you require any more pics etc. My mobile is 0421 870 622
_________________
99 AU Fairlane Ghia V8 Black Leather, 19" ANZ 5+5's with 245/35 rubber
Full sound system. Extractors, Dual 2.25" exhaust.
Lowered on Tickford XR8 springs and shocks!!