Well it is with much sadness that we are offering the Fairmont up for sale.
The missus wants a 4x4 to join in the fun I have in mine and unfortunately we are not in a position to have 3 toys.
Heres a run down on it.
98 EL Fairmont
4.0 Auto
Navy Blue with grey trim.
225000kms.
17x8 Speedy Longchamps with 235/45 17 Maxxis MAV1 tyres. Tyres are about 3000kms old.
Lowered 2" on proper Dobinson springs with new short stroke struts and shocks. 5000kms old.
Slotted Front Rotors and new pads and wheel bearings. 3000kms old
Top and bottom ball joints replaced 5000kms ago.
2.5" mandrel bent exhaust.
K&N panel filter
Reco'd injectors
2 stage shift kit.
Tickford Perforated Leather Steering wheel
Pioneer MP3/CD player
Full working electric options
Tinted Windows
October rego.
The air con condensor has been replaced to get rid of the factory fitted EL aircon leak and the air con regassed.
The car is in really really good condition. It is my missus car and anything that had to be repaired was done and done properly. It had a stuffed balljoint so the whole lot got changed.
Also available with the car is an EL XR6 bootspoiler and XR6 Bonnet vents which I have never got around to having painted and fitted.
The number plates EVL098 will also stay on the car.
If someone wants it and doesnt beat us down too hard on price am also happy to throw in the EB shell with 5.0 and auto in it. It was destined to go into the EL but never happened.
Looking for around the $4450 mark but will listen to serious offers.
There is nothing dodgy on this car. All mods are less then 2 years old as the car was bog stock when we bought it. The car is fully NSW legal ands drives and handles excellent. We are realistic but wont take stupid offers for it.
PM me here or call me on 0405456879 for further info.
Here is a few pics of it. Will get some better ones in the light when it is not raining after it has been washed. The car is filthy in these pics.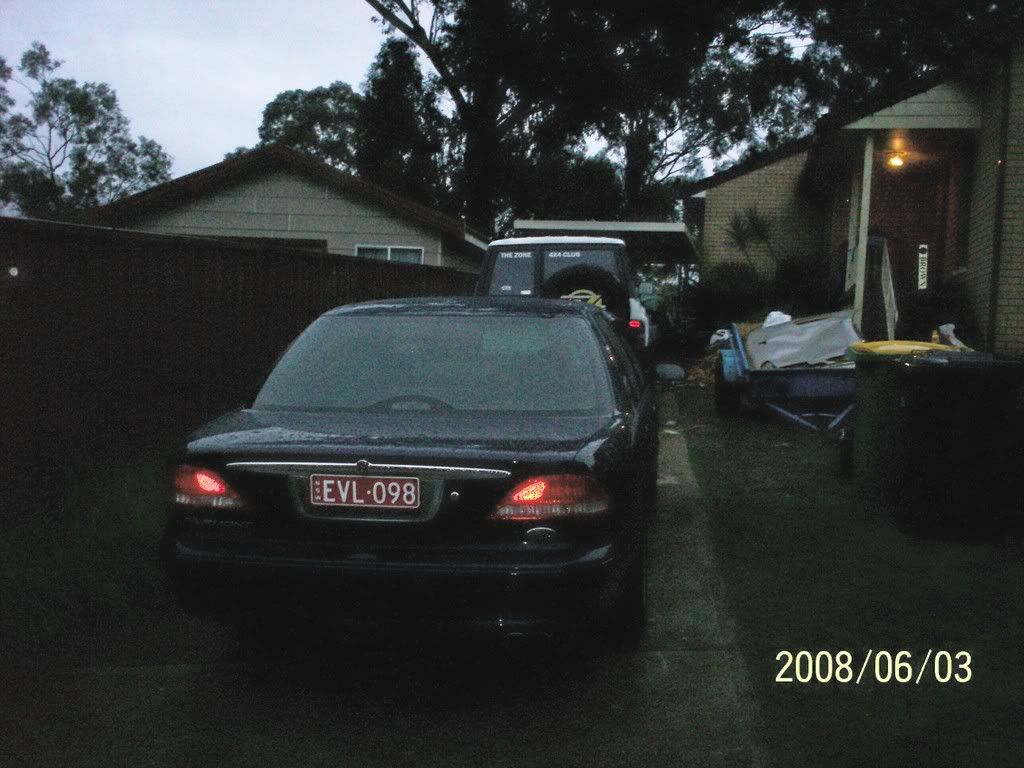 _________________
xr6turnip wrote:
More people paid for a ride in a VT commodore then an AU Falcon so the VT is superior.
Based on that fact my Mum is the best around!