EDIT - WILL CONCIDER TRADE FOR A UTE!!!! LOOKING AT MOVING SOON AND WOULD LOVE TO GET INTO A NEW CAR BEFORE I HEAD UP NORTH.
Hey all,
I am regretfully putting my AU Fairlane up for sale. In the last 3 years i have had a pleasure driving it with no faults at all. It has been serviced EVERY 10,000klms with a new filter and Fully Synthetic oil. This car comes with all the Ghia goodies including:
- Full Black Leather
- Cruise
- Climate control
- Electric drivers seat
- Towbar
I have spent a fair bit of money getting it to where it is today, these mods include:
- Full exhaust system (dual 2.25inch with headers and hi-flo cats)
- Full sound system (Pioneer headunit with ipod connectivity, sony 200 watt splits int he front with 300 watt 6x9 in the rear with a clarion amp and 12 inch sub in boot)
- Lowered on Pedders sports ryder shocks and XR8 springs (will supply ultra lows in sale aswell if wanted)
- Side skirts
- 20x8.5" Advanti Assassins with 245-30-20 Altenzo Tyres
- Blue interior lighting
- Leather Console lid
- XR6 Turbo intake
- Low klms gearbox fitted about 15k klms ago with transmission oil cooler
- RDA Slotted Rotors with Ultima Pads on front (std on rear)
I have also replaced various parts in the last year or so for eg:
- New coil packs
- New Spark plugs and Leads
- New fuel pump
- New fuel filter
The only negatives on this car are there is a small bit of rust on the piller above the passengers rear door (really hasnt grown in the 3 years i have owned it) and a small bit just infront of the rear drivers side passenger wheel well (just above side skirt). Please note that i will be getting quotes to get this fixed and will advise on price. The tint on the drivers side window has bubbled, but a $20 kit from supercheap could fix that.
I will be putting another 6 months rego on it as of the end of January (so will be regoed till 07-12). I am in the process of booking in a roadworthy this week (09-01-2012) and will be sold with RW Cert.
I have loved owning this car, but i need to downsize and try and save a little bit on insurance and fuel.
I want $10,000 ono with Rims or $8500 ono without Rims OR am willing to swap for a smaller car (feel free to contact me re this). Car is located on the Sunshine Coast, QLD.
Please contact me on 0421 870 622 or email me at
indahouseyall20@hotmail.com
should you require any further information.
Cheers in advance Matt
EDIT- FOUND MY NEW CAR, ALL RESONABLE OFFERS CONCIDERED!!!!!! (will be getting rw done early next week).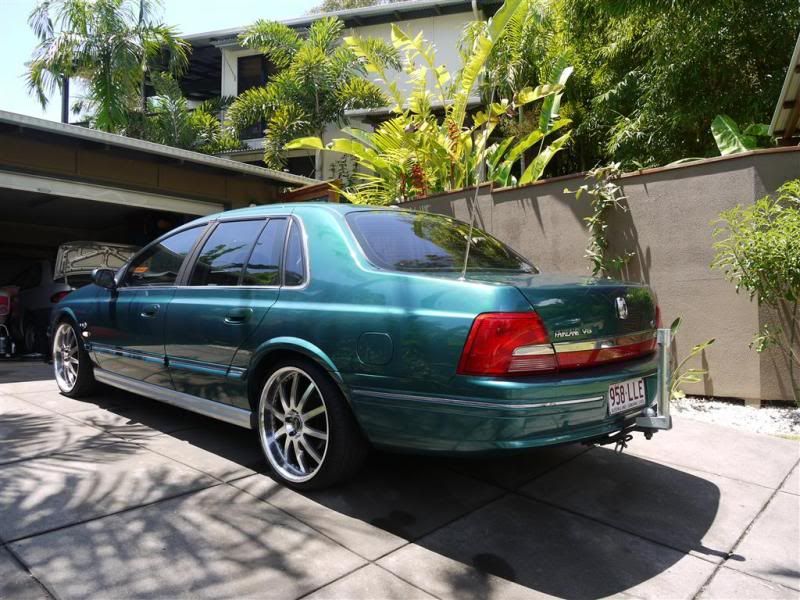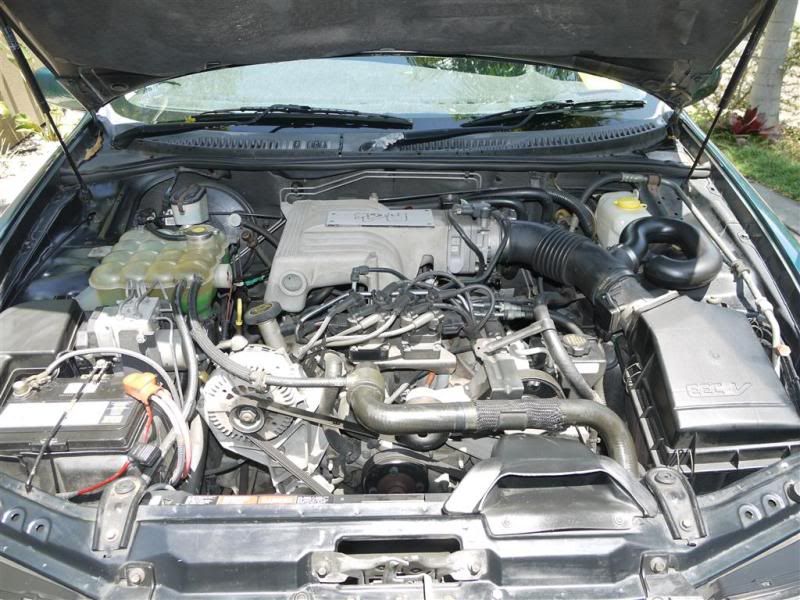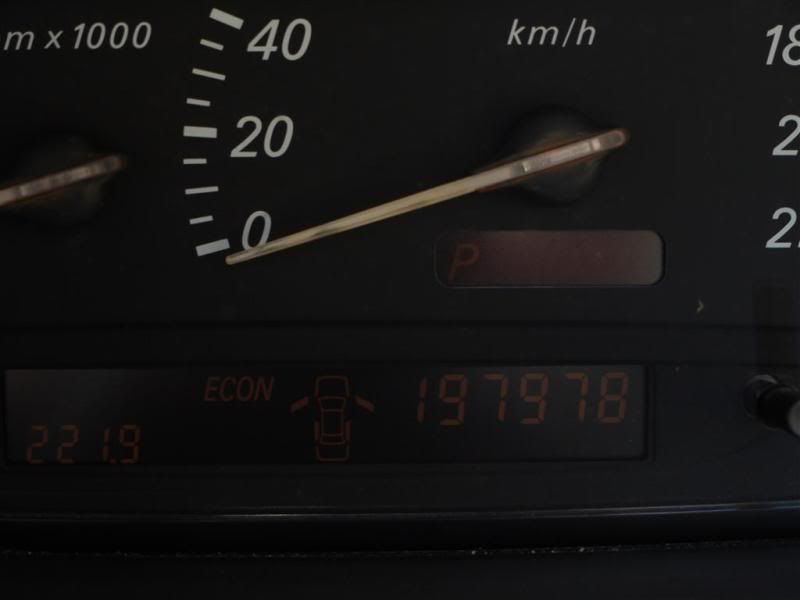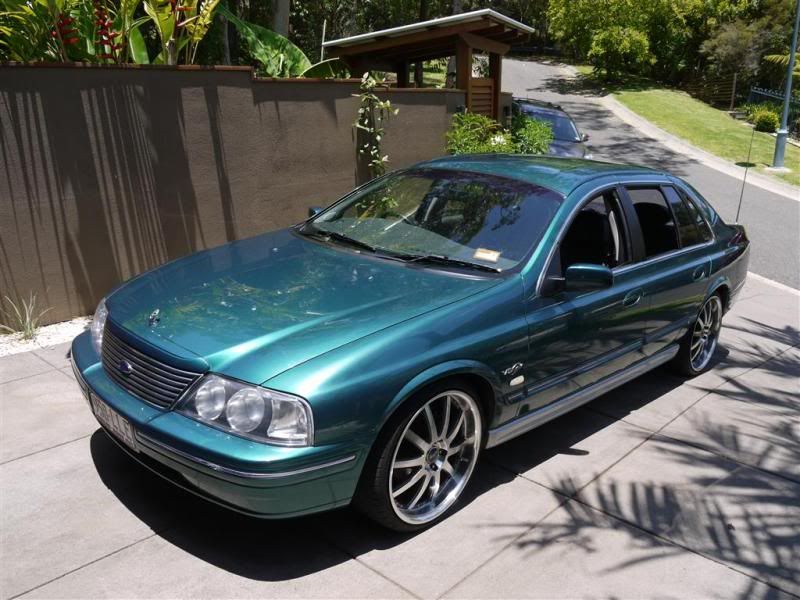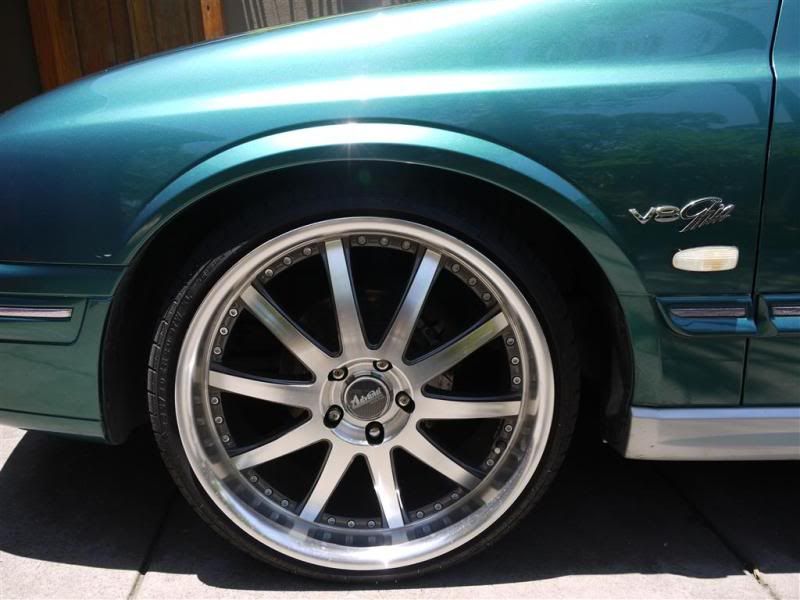 _________________
99 AU Fairlane Ghia V8 Black Leather, 19" ANZ 5+5's with 245/35 rubber
Full sound system. Extractors, Dual 2.25" exhaust.
Lowered on Tickford XR8 springs and shocks!!


Last bumped by EF-MattyB on Thu Jan 12, 2012 11:27 am.