I have for sale a complete AU XR6 VCT motor that has been rebuilt by Crescent Motorsports to Stage 4.
Stage 4 includes:
"Head & cam package, with this set up we bring your N/A into turbo territory with up to 600 nm of torque on tap with standing acceleration quicker than a standard BA turbo, the ultimate N/A package.......... Major Engine, Exhaust & ECU mods required.
What you get is.....
Fully serviced head
New heavy duty valve springs
Oversize exhaust valves
Modified Inlet Valves
Heavy duty retainers & single grove collets
Billet stage 4 cam
Extensive match porting & polishing
New vernier cam gear
Total $2456.00 plus P&H (on an exchange basis) or a $150.00 core deposit will apply.
Inlet & exhaust mods are recommended as part of your upgrades!"
http://www.cmssydney.com.au/index.php?o ... 7&Itemid=6
The motor has been removed from my old vehicle, had traveled only a couple thousand kms in the old vehicle. It's been sitting in my garage for the last year waiting for the next project, but that's not going to happen, so selling cheap!
An AU VCT XR6 motor is usually around $1,000.00. To get one with all this work too and having been rebuilt so recently is a big bonus!!!
I can arrange freight around Australia for reasonably cheap too.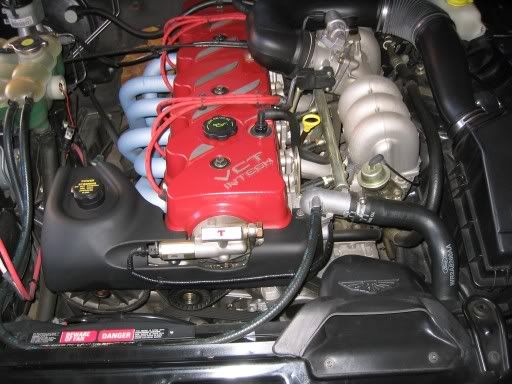 _________________
Heaps of performance EF/L parts for sale, including supercharged VCT motor!

2002 Ford AU Series III Falcon XR8 Pursuit 250 ute - 5.6L of V8 Windsor!