Hey I've really started to accumulate a lot of excess crap lately, anywhere figure time to move some of it.
5speed conversion extra's
ea-ed pedalbox (can just use the clutch pedal to convert an ef/el box)
really not sure what these are worth so say
30neg
pic
I also have a spare ea t5 not sure of the condition, probably suit reco, as it suck to get in and find out it needs something, although that is as it cameout, eg I haven't attmpted to clean it
say 150neg
Lane and ghia goodies.
Fairlane cluster 310k give or take a couple.
90neg
Asorted doorcards
got a whole lot of extra doorcards trying to get a mix i wanted. Anyway ended up with various number of them, some nl ghia some nf ghia some ef.ghia
from $5 each neg.
.
EF/EL bootlid carpet, not much to say
15ono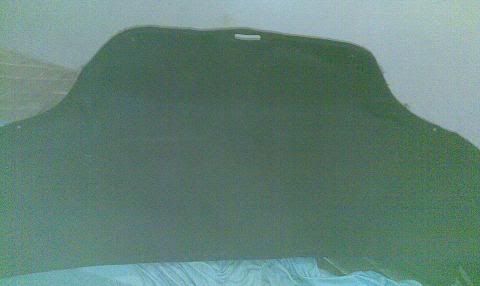 NL Drivers Seat trim. I'll put 40 on it but I'm easy, bought it for the seat pan, but can show you how to change it over, The base is pretty nackered but the backs not to bad, nice little upgrade to duel lumber or to replace, where they all split at the stitching.
50ono
EL/NL Ghia sunvisors, both sides have mirrors with sliding flaps and velour trim.
Few greasy looking marks, and one needs the velour glue back down at one point.
25ono
EL Ghia chrome numberplate surround
70ono
NF/NL Chrome number plate surround, one bloke fitted one of these to a falcon, but it will foul on the fairmont garnish, so I have had mch of a look at it, proper stee thing.
70ono
Ba/bf goodies
ba/bf airbag, clock spring included
90ono
pic
ba/bf cruise radio switches
25ono
Also have a few ba/bf shifters I aquired getting a little overboard findinding out how to fit them in ef/el.
I know a lot of pictures aren't up, I'll be adding them as i get them.
Also have an edxr6 Ticky tapper cover it's been stripped and lightly blasted to clean it up, I was planing to powdercoat it and machine the details etc. but thinking might give it a miss, due to lack of time, awesome looking cover.
I'm thinking 150ono mightn't be to unhard of, but am defintely open to offers, as I haven't really seen what they normally gofor, As i Simply haven't seen them for sale.
And lastly the edxr6 rocker cover later on with the halfmoon like ef/el
The 323 single legger out of my mont. 50 ono
The AU trip comp/climate control and dash spear
150ono
http://i31.photobucket.com/albums/c354/ ... aucomp.jpg
AU XR Headlights
thinking 350ono, but swing me an offer
NF/NL Fairlane cornering lights
110ono
NL Fairlane Grill
150ono
AU Momo leather
Auto shifter
80ono
Oh by the way for those asking about manual gearknobs
the one in the centres the much bigger ef/el one(out of an ef)
the other 2 are ea-ed
Also plenty more to come just got to work through it all.
By the way my numbers 0432386237.
_________________
Signature removed by moderator.signature must not exceed 120x500 pixles
Last edited by OZBMX on Wed Feb 24, 2010 10:10 pm, edited 9 times in total.