Item: Custom Number Plates "SXZTEC"
Price: $550
Type: Accessory
Condition: Used
I have re-listed it on feebay.. (26/08/10 for 10 days)
http://cgi.ebay.com.au/ws/eBayISAPI.dll ... RK:MESE:IT
Description: I have for sale the custom number plates I had on my Fiesta Zetec, they would be a great addition to anyone with a zetec model.
they are in very good condition and have the holes already drilled for the euro plate fittment.
PM me with any enquires.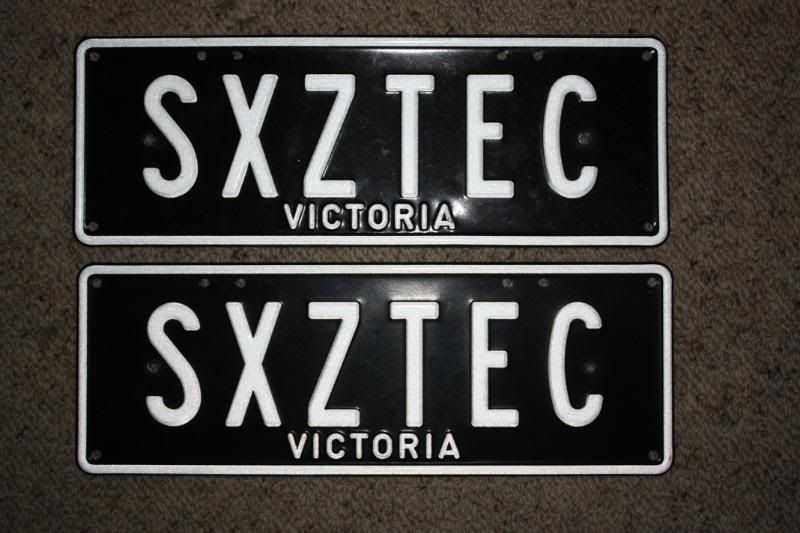 _________________

[SEXYR-6] ED XR6 T5 Turbo Build
[EBW-347] EB Wagon V8 Stroker Build
FordMods Member #1761
Last edited by sexyr6 on Fri Aug 27, 2010 9:18 pm, edited 2 times in total.