hi all
have some bits to sell...
Firstly, some extractors.. dunno what brand but they look well made...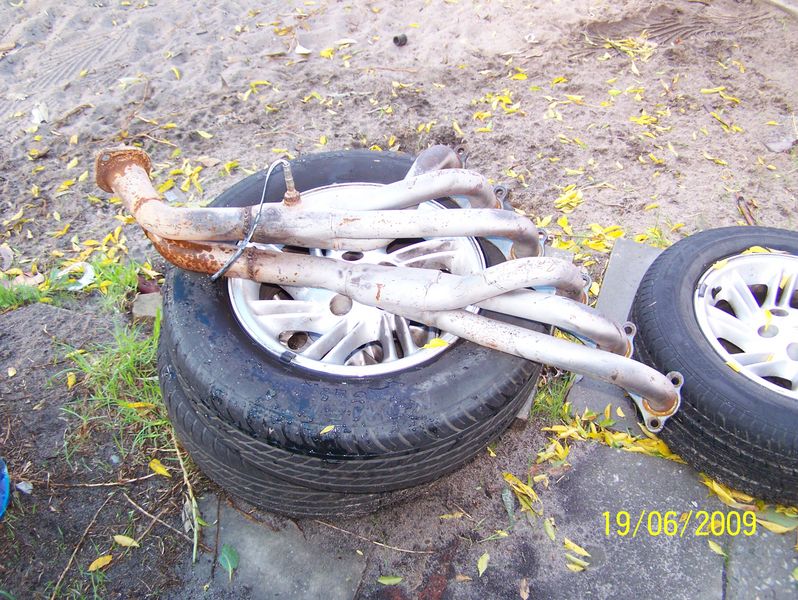 rust is minor surface and mostly from the last 4 days they've been out of the car in the rain.
looking for $100 for them... look like a pacey or a copy thereof. Will throw in a straight though pipe cat replacement for anyone doing time at the stip and wanting to free up the flow.
Secondly, the wheels in the above photo.. not sure, think they are saphire rims or something... couple of good tyres and 4 tidy rims.. dirty but no unusual scratches or damage that I could see...
chasing $100 for them.
Thirdly, a power windows conversion kit...
- Console switches and cup holder.
- Rear door switches.
- 4 working door motors
- 4 Fairmont door looms.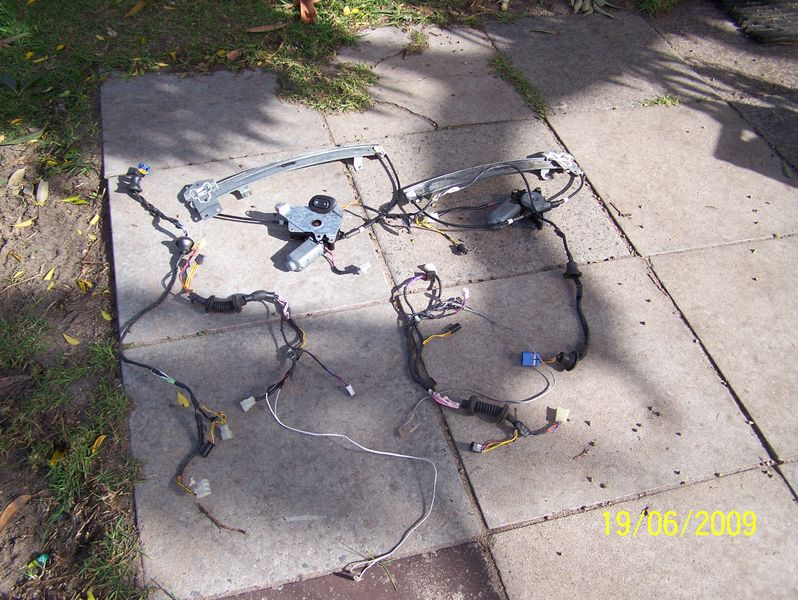 Looking for $120 for the whole power windows kit.
All that would be left after installing all this is to wire up the switch to power and run the wires to the door looms and you'd have full power windows. The switches and back motors are still in the car so will get photos later.
I'm open to reasonable offers and would prefer pickup... under the pump at the moment so can't be running to the post office every 5 minutes getting quotes. (taking my ghia over the pits on monday and have stuff to finish first)
Oh, and I'm in Perth WA. (carlisle.)