Howdy,
this has been sitting around for a while now and it really has to go
EA Fairmont
1988
Originally 3 speed auto
Converted to 5 Speed manual using EA gearbox.
Genuine Pedal box - not a mal wood pin
ED Fairmont Climate Control, and Trip computer Conversion
Rolling on Turboblades with Retreads.
EF Twin thermo fan setup, running off Manual Individual Switches.
New Radiator
Has a 2.5" Redback exhaust with a resonator added.. has a nice subtle deep note.
NOW FOR THE BAD BITS:
The front passenger side tyre wears quite quickly on the outter side ( may just need wheel alignment) could be something else..
Wheel Bearings are quite noisey from sitting for 2 years..
Rust showing up in a few spots, paint faded, and a bit dented..
Battery is quite stuffed also.. will require a new one..
and
Currently unregistered..
Id love for this car to go to someone who wants a project for their first car... could also be a paddock basher?.. or a parts car... but id hate for it to get ripped apart
Im looking for around $400ONO
PM or phone 0431 975 871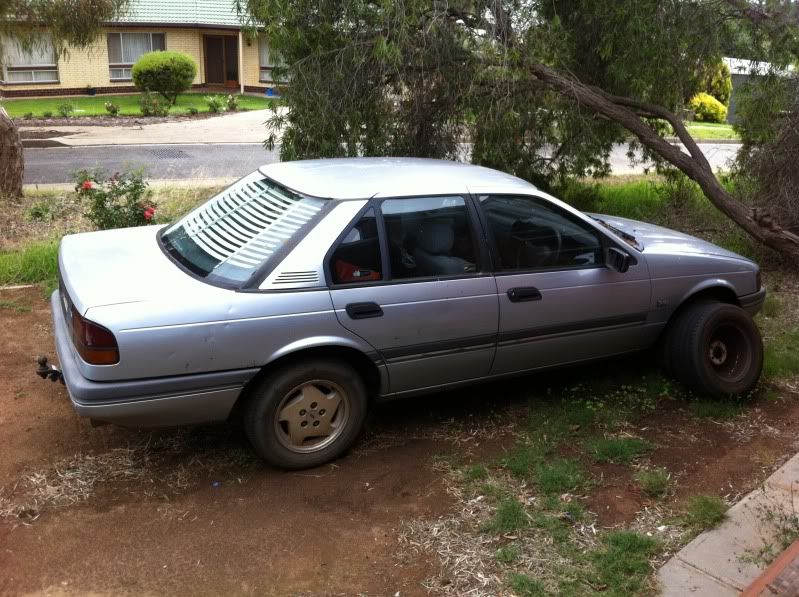 _________________
Ea Monty: 12 slotters/t5/ef thermos/stezza/2.5" redback catback/climate control conv/white venetian/ Old School Baby