Due to some unforeseen circumstances I am now selling the 5ltr from my EB XR8.
MOTOR
91 5ltr windsor.
mildly tickled E7 heads with cleaned up ports and slightly opened up.
recently serviced and has new push rods and springs.
1.72 yella terra Roller rockers.
AU Manifold, throttle body, MAF and 24lb injectors.
has all ancillaries including power steer pump, alternator, a/c compressor and serpentine belt and pulleys/idlers.
complete harness from the front half of the car and dash wiring (can have dash aswell if needed) and ECU plus the auto computer and wiring. Making this absolutely perfect for a conversion to an early falcon, mustang, cortina, ac cobra or anything else is the fact this is PRE-SMART LOCK!!!! no messy bypass s**t.
Extractors.
AUTO
recently serviced and always looked after.
has electronic shift kit included.
all the oil lines and front oil cooler aswell.
can be delivered anywhere in Sydney area.
Price is $2000. for everything, at this stage I will not separate. I think this is a fair price for everything you are getting especially if you are doing a conversion.
Ring Rob 0425 204 893.
more photos will follow on the weekend and inspection is possible anytime (after work hours)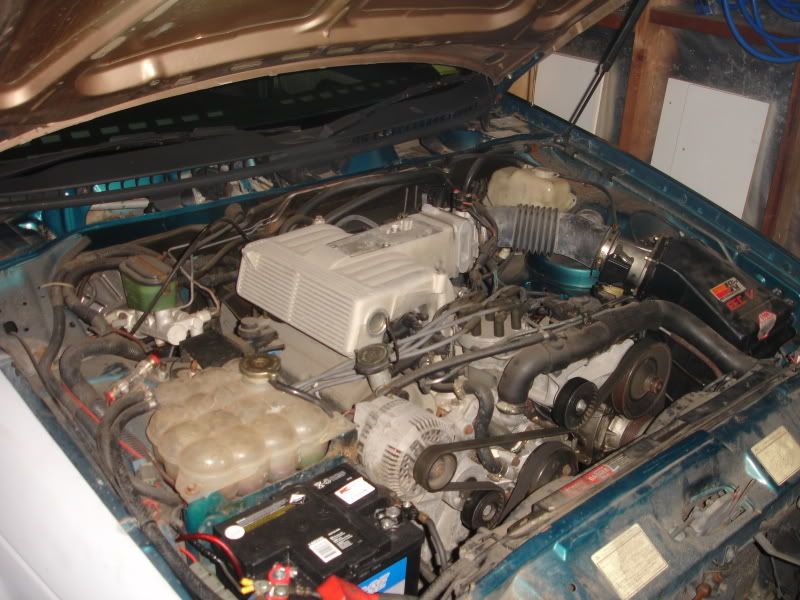 _________________
Thanks to Crescent Motors, Liverpool.
Call Joe on (02) 9600 6229.

I dont own a Landcruiser, it's a Maverick recovery vehicle!!!!
Last edited by yobboford on Tue Dec 29, 2009 11:00 am, edited 1 time in total.