Hi guys, as the topic says, ive got a set of eb s pac 15" alloys for sale.
Theyre not perfect, each rim has a bit of gutter rash and a few scratches/marks but theyre not bad and still look pretty good once on a car. all the rims are straight, theyre not bent or buckled.
As you can see from the pics, 1 centre cap is missing. 2 of the 3 centre caps that come with them are wrong ones, they dont sit flush with the rim. That said, a replacement set can be easily sourced from ebay etc.
The good news is the tyres are in great condition. theyre near new, at a guess id say they have 70-80% tread left on them. The rear ones are slightly wider than the fronts aswell. 215's vs 205's.
Whilst not perfect theyre a great upgrade over steelies, and a cheap way to "new" tyres if yours are due for replacement. Would also be good for a trailer.
Quick sale wanted, these are taking up valuable room in the shed!
$150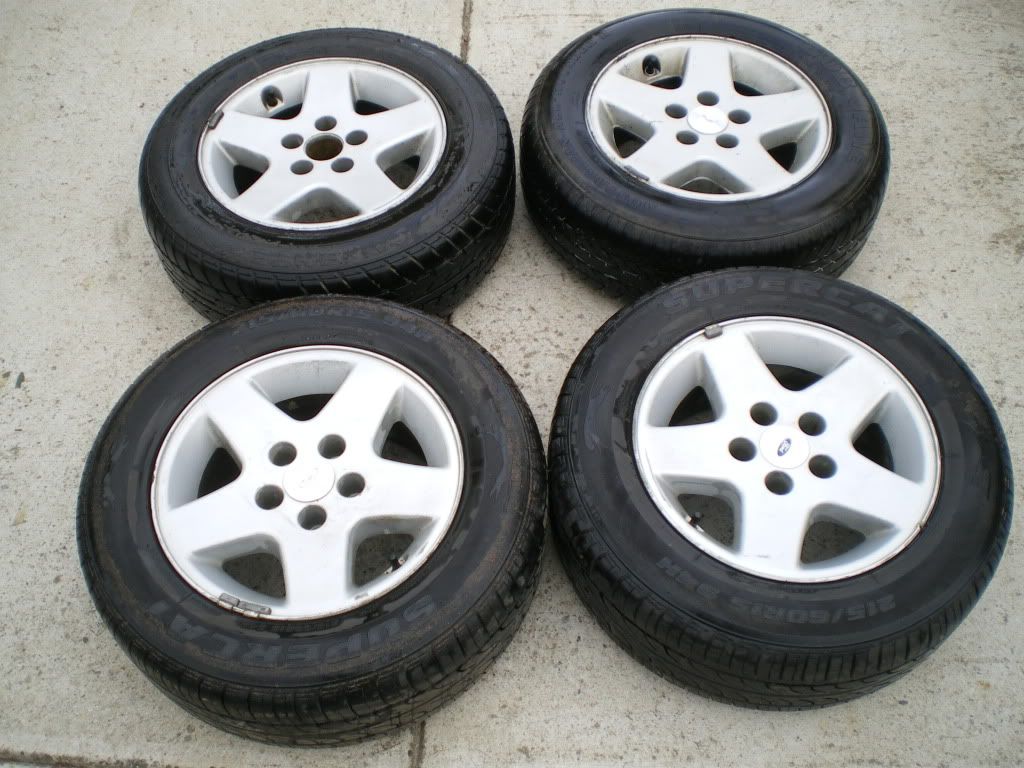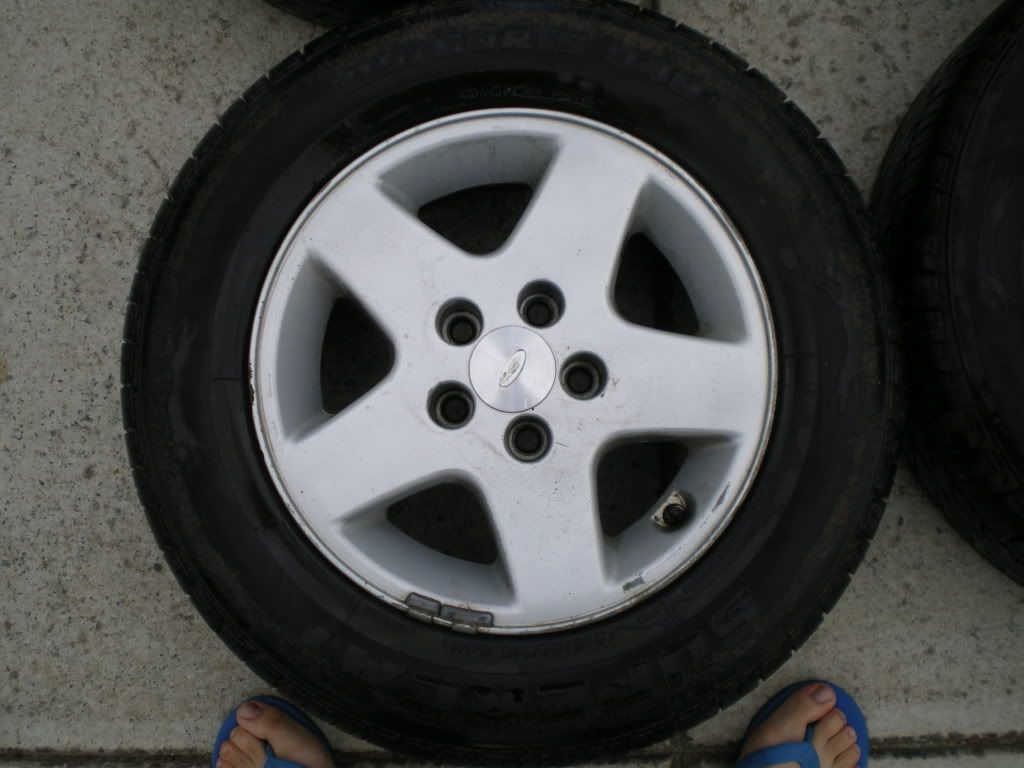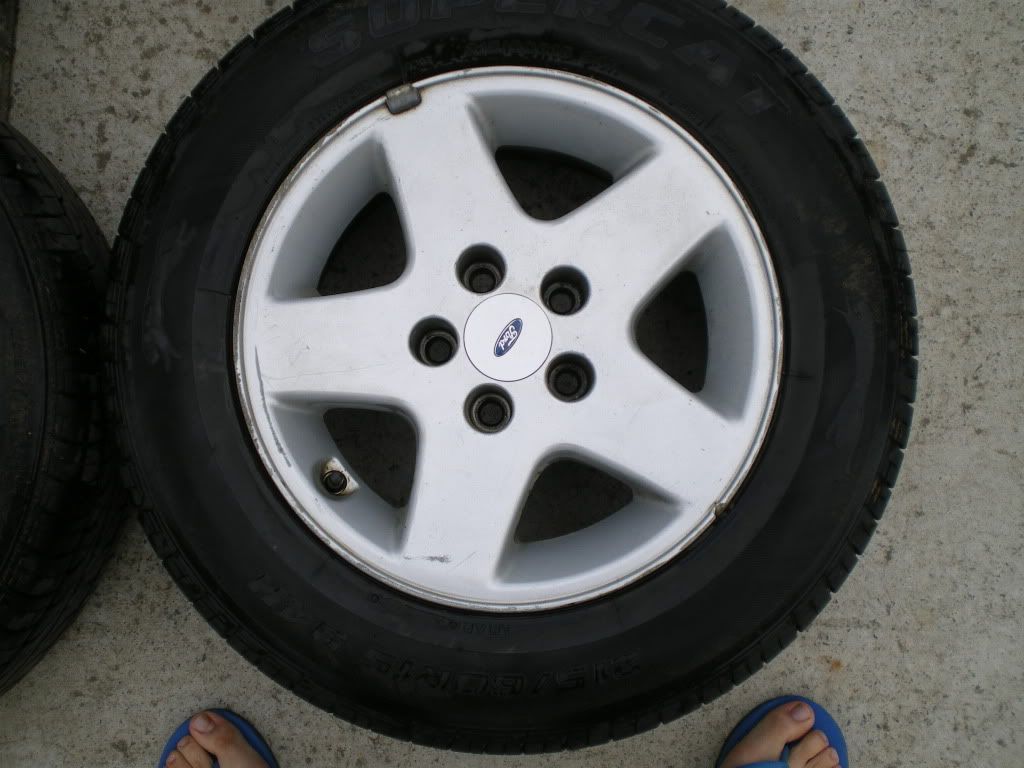 _________________
Last edited by Mash85 on Sat Mar 06, 2010 3:58 pm, edited 4 times in total.