Last time this car will be offered to the FM community. Goes on Ebay Tomorrow.
I hate to see this go, but have decided to get the wife out of the old cars and into something more designed for daily mum's taxi duties (that doesn't require me working on it
)
The wag's is still pretty much the same condition as purchased from Banarcus, except I have tidied up the wiring harness from the EF/EL conversion, replaced most of the front end including camber/Castor's, left hand side spindle assembly, new bearings, tie rod ends and installed an EF/EL XR Leather wheel purchased from EVL098 a few months back.
Here is the listing from Banarcus back when he sold it.......saves me doing it all again
post1157895.html#p1157895
Car has not run on LPG since I have owned it.....only Premium Vortex for this baby, which basically means that the LPG issue Mark mentioned in his add probably still remains........everything is still there if you want to tune it and run on LPG again!
No Choice of wheels! it will be sold with the Volts currently on it (one centre cap is missing/damaged - The dog ate it miss!
, still trying to locate one). I could be convinced to part with the Prowlers which currently reside on the Lane for a little extra coin!
Has 10 months rego, due to expire on the 17th April 2012.
Price........$3,000 or best offer.
Recent Pic's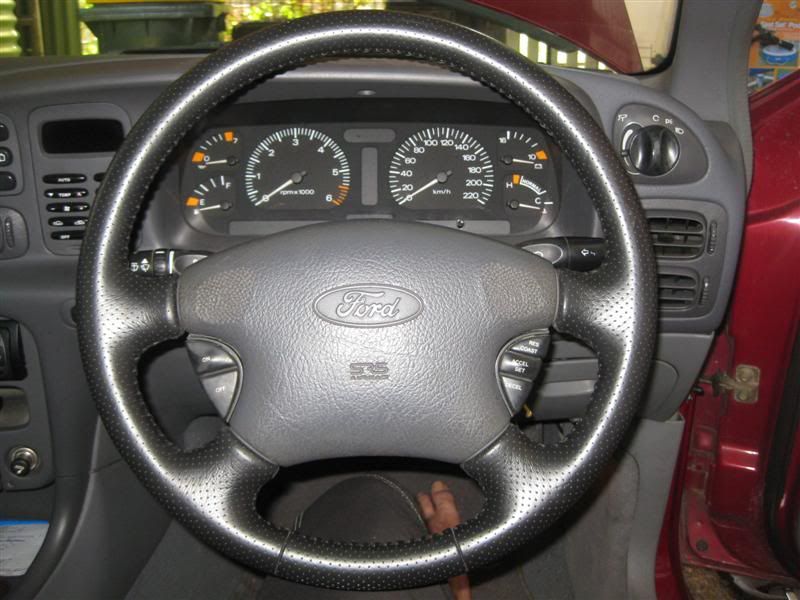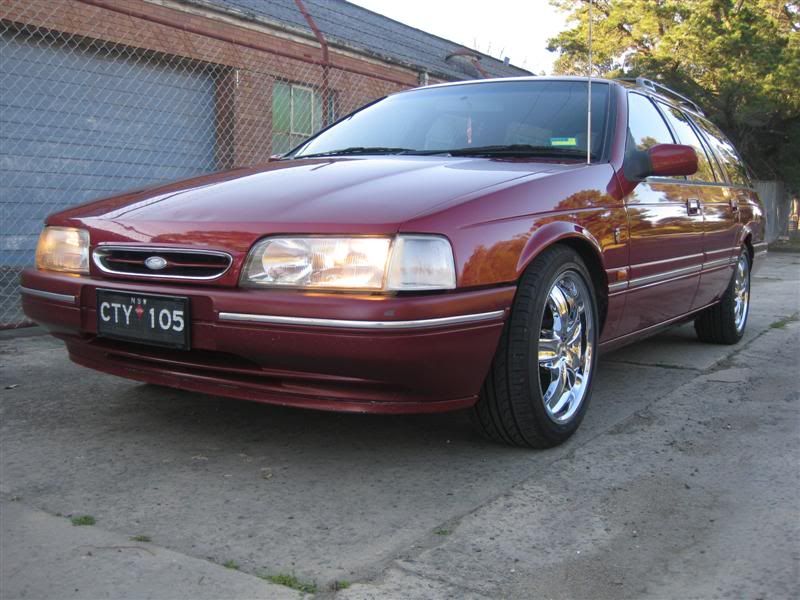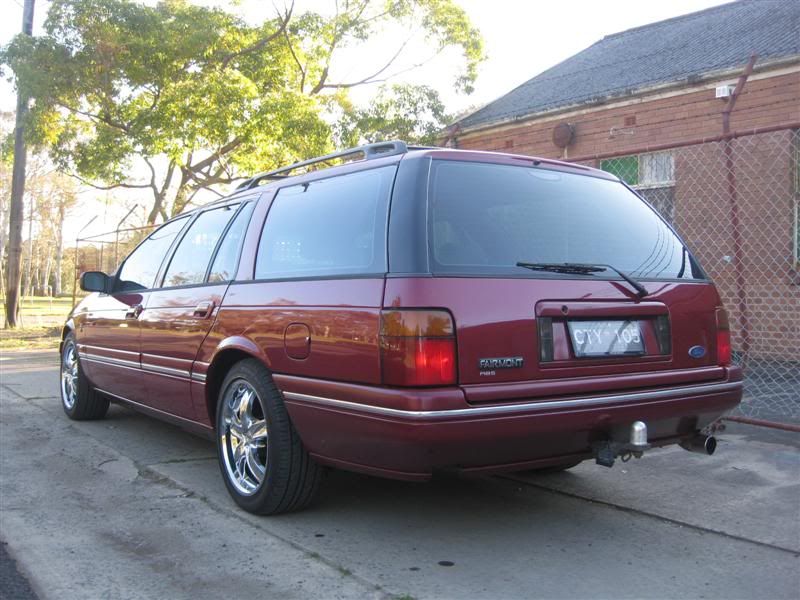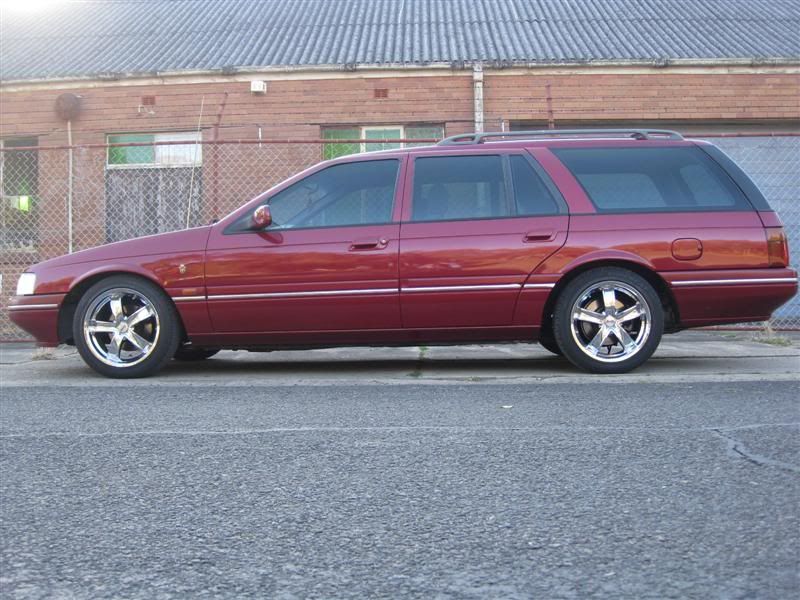 Cheers,
Mick
_________________


E-Series Fairlane/LTD? forums/post746329.html#746329
Mick's Garage forums/viewtopic.php?t=65504