Up for grabs is a full front and rear set to upgrade the suspension in your EF or EL Falcon sedan. I bought this for a project car that won't be going ahead anymore.
All the items are brand new and have never been fitted to a car. They are as purchased, ready to go for you.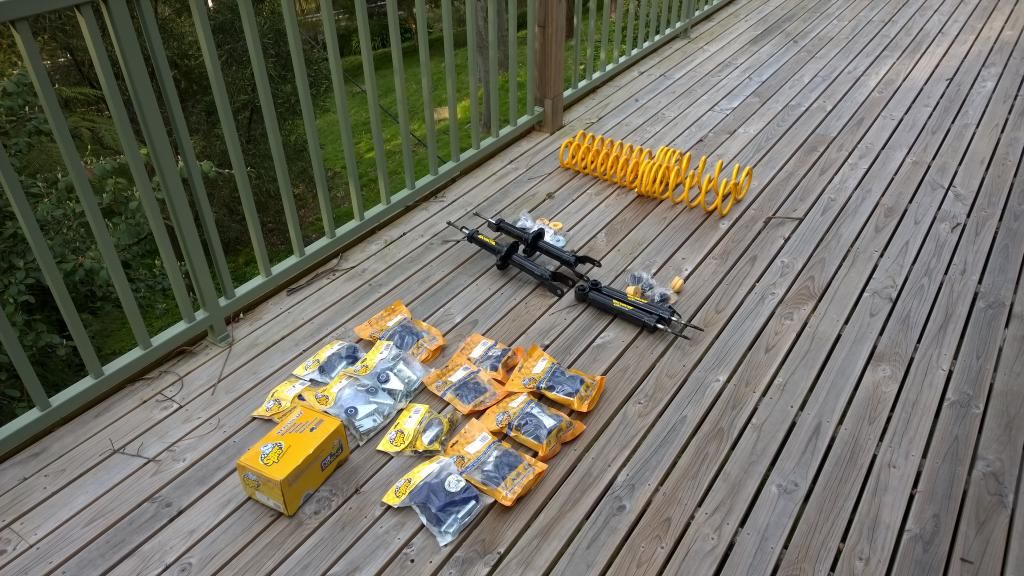 Brand new it all cost me around $1300. I need the money more than I need the suspension, so it is all priced to sell at
$750
for the lot. I do not want to separate items, however for the right price I may, so make me an offer.
Located in Montrose VIC. Pick up prefered, or will freight at your expense. Call or text 0415 145 942.
Included are:
King Springs SL (super low) springs
Part #:
KFFL-26 SL (Front)
KFFL-27 SLHD (Rear)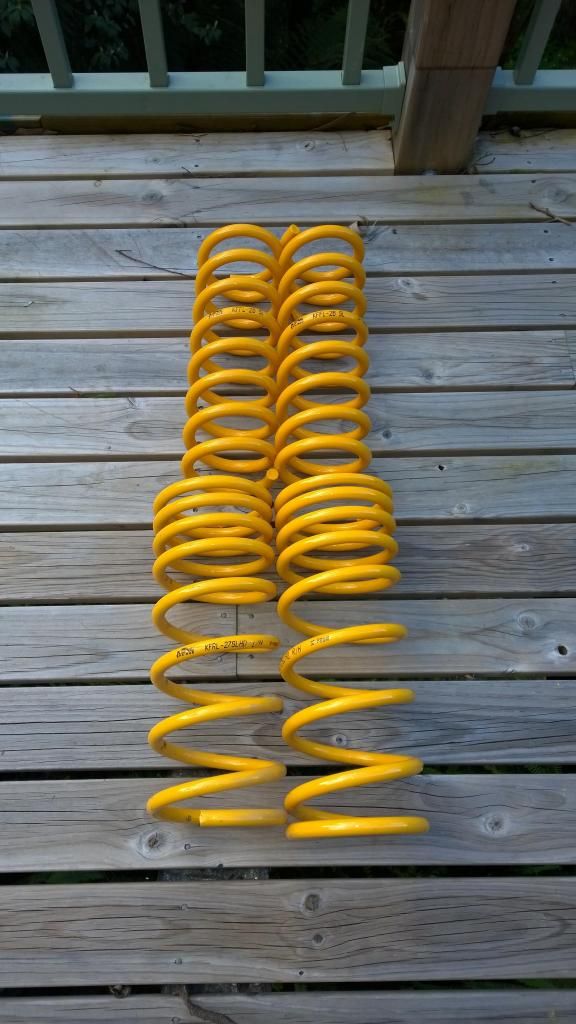 Monroe GT Sport short shocks (to suit superlow springs)
Part #:
35-0584 (Front Right)
35-0585 (Front Left)
15-0569 (Rear)
Super Pro Polyurethane suspension bushes
Part #:
SPF0876K (Front Link Pin )
SPF0299K (Front Shock to Lower Wishbone)
SPF0901K (Lower Inner Control Arm)
SPF0902K (Strut Bar to Chassis Mount)
SPF1001K (Camber & Caster adjusting kit) X2 - helps to reduce tyre wear when lowering suspension
SPF0869K (Front Radius Rod to Lower Control Arm)
SPF2950K (Sway Bar Link Kit)
SPF1451-22K (Sway Bar Chassis Mount Kit)
SPF0874K (Front and Rear Upper Trailing Arm)
SPF0875K (Front Lower Trailing Arm)
SPF0623-80 (Rear Lower Trailing Arm)
SPF0156K (Watts Link Kit)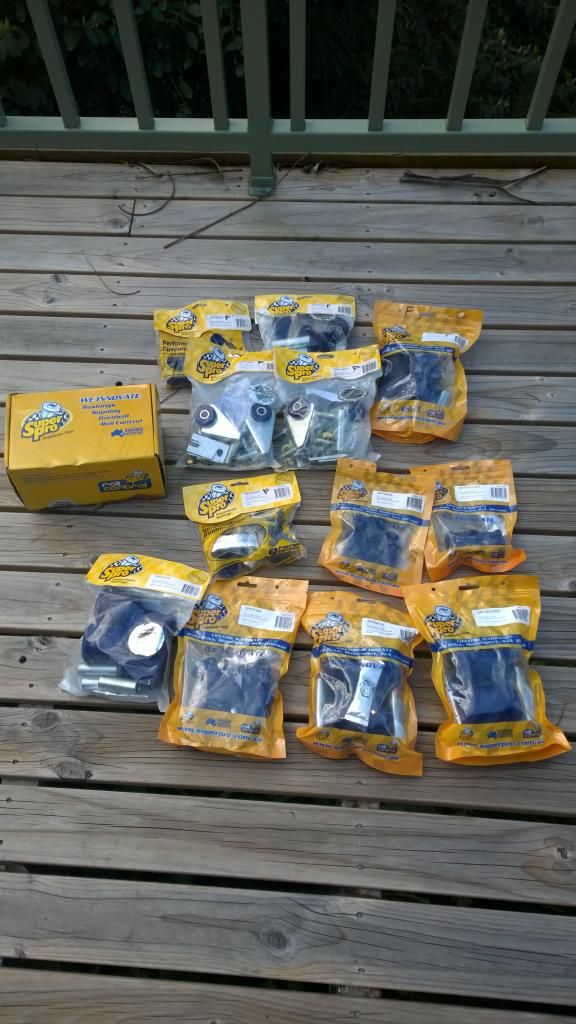 _________________
The gene pool could do with a little bit of chlorine...