For sale PICK UP, or if you live with in melbourne we can meet half way
Prices are negociable.
Items are located in Clayton South/ Clarinda
EF/EL XR Indicators $250 for the pair not splitting******SOLD*****
Drives side has a chip taken out of it other wise in good condition
Passengers side in good conditon no marks
One of them is missing it's loom.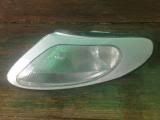 EF/EL XR head lights $350.00 not splitting *****SOLD*****
Drives side had a stone chip in the main light it it is a large chip, it is also not atached to the bracket so some work required.
Passengers side is in good order but is its missing the "eye lid" black part across the top of the light.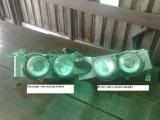 photo of chiped lense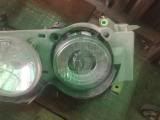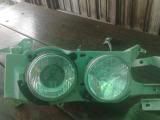 EF XR Top nose cone with the insert $ 100.00
blue in color
It is damaged on the drivers side under the indicator. Will need rubed back and repaired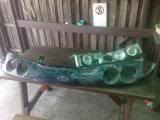 photo with the insert (don't know it's real name)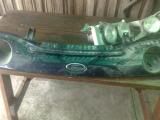 EF XR rear bar with GENUINE lip (plastic) $100.00
Green in color
in good condition but dose have a scuff mark on the top passengers side.
Last edited by ovo616 on Mon Feb 15, 2010 6:48 pm, edited 2 times in total.