Ok fellow Fordmodders, up for sale is my mates (not mine) EF Wagon details as follows
Direct copy from his other ad on another site so don't flame me for any bad things, already corrected a few
Make/Model: Ford Falcon EF
Year:1995
Kilometers: 185xxx
Transmission type: 5 Speed manual
Colour: white
Mods:
Stage 3 crow cam(hd valve springs)
Full exhaust with pacemakers
HD clutch
Cold Air Intake
XR6 LSD
Lowered(pedders up front, industrial springs rear)
Dark tint
XR6 front bar and lip
XR6 seats
Custom made AU xr6 17" mags
Kenwood Head Unit
2 Kenwood Amps
6x9 kenwoods in the back, 2 12" poineer subs
Some white interior trim.
Registered: till next month sometime
Accident History: none that i know of apart from the from bar has a massive scuff on it, looks like someone rubbed up against the gutter.
Asking Price: $4500
Location: Adelaide (salisbury)
Contact Details: 0403011361, or this thread
Other Comments:
Bought this cause I wanted something fast,that looked good, practical and most importantly, towed my drift car (even handles!). Had some spare income from a job promotion so I decided to splurge a bit.
The car is in good condition bar a few cosmetic blemishes. The front bar is passable, but could probably do with a respray eventually. All the black bumpers were painted white with spraypaint I presume, as they are starting to flake. Easy fix.
It has a real lumpy idle, which sounds great but it means in the cold and sometimes with the air con on it needs a little throttle to stop stalling. Not the Idle control Value possibly Auto ECU
Oh yeah, has nearly new tyres and I have a folder with dyno sheets and receipts. Also comes with spare gearbox, needs a rebuild.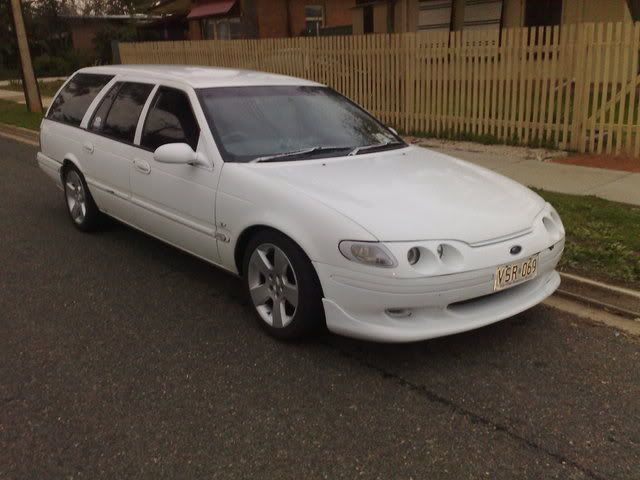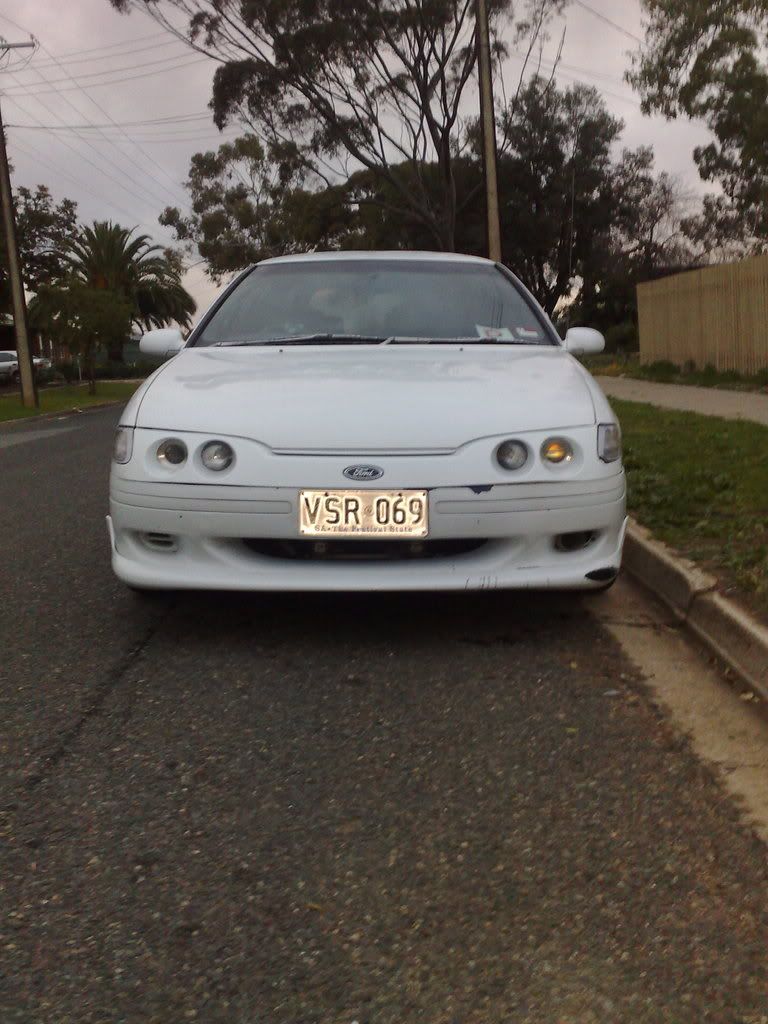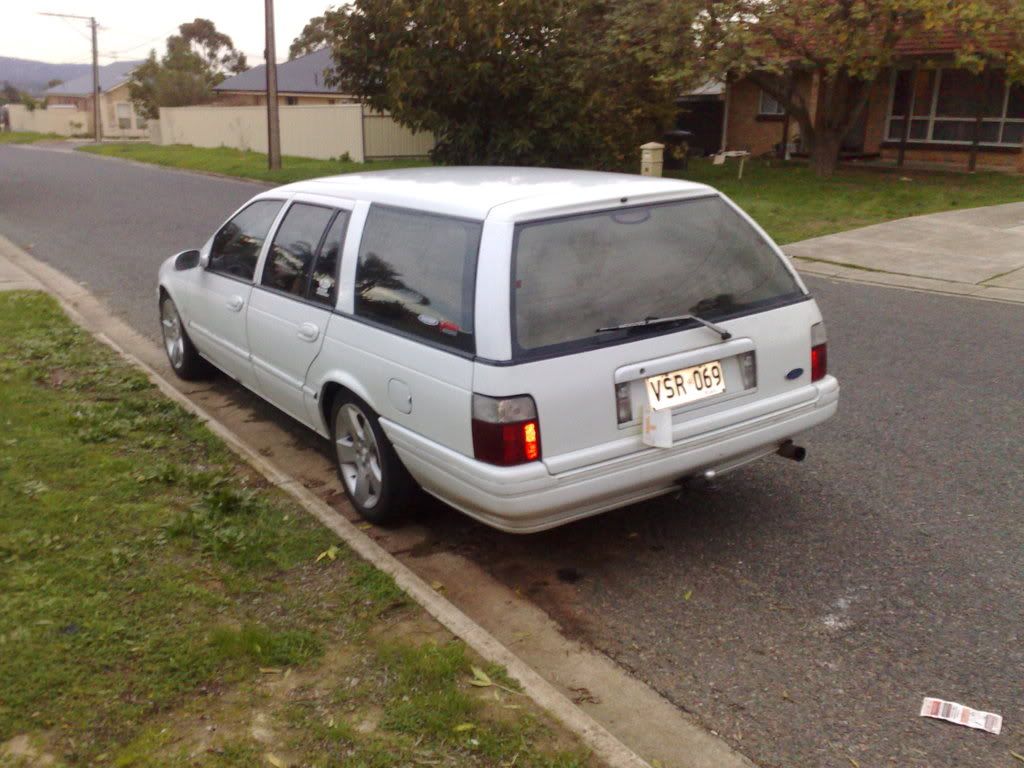 NOW SOLD please remove thanks
Last edited by basstrom_dave on Thu Jun 26, 2008 2:00 pm, edited 1 time in total.