Hey all,
Thought I'd throw this up now, as my EL XR6 is in the process of copping a BF Typhoon donk ...so I will be selling my SOHC DEV 5 motor.
96 EL XR6 complete motor with JMM DEV 5 kit, installed by JMM themselves as described below..
"DEV "Street-Fighter" Headers (Extractors), Modified Cat, 2.5" Hi-Performance mandrel bent exhaust system, Hi-Flow Intake Kit, DEV5 Cam kit, valve train modifcations, Vernier adjustable Timing Gear. "Race-Series" Head, extensive porting and head performance alterations to race standard, compression increase and Special valve springs. All installed with new gaskets & seals. Top class Performance Street package also suits Street / Strip use with excellent fuel economy"
The DEV 5 upgrade alone is about $5,800.00
To confirm, this package includes:
Complete engine with DEV 5 internals (maybe minus a heater hose or two),
JMM extractors in raw finish,
JMM modified Cat,
2.5" MS exhaust system (I changed it to single centre muffler & rear resonator / hotdog),
EL Airbox with Pod Filter and shortened 3" intake piping,
Polished Rocker Cover, throttle body & BBM,
EL XR6 4TAC Tickford Manual ECU,
Chiptorque HP4 J3 Chip with pre-loaded DEV 5 tune (runs everything well, but I would suggest getting it reprogrammed on a live dyno tune),
Engine itself has done approx 190,000 K's, with the DEV 5 gear being on for approx 40,000 K's of that.
Being a fastidious owner, the engine has been well maintained and looked after ...at last oil change everything was still clean as a whistle inside.
Engine revs freely and smoothly, albeit with the tell-tale JMM chain rattle, lol ...but it has never given me a problem mechanically.
Has maybe seen 5 drag visits in the last 5 years, but other than that has always been driven sensibly. Running approx 171 rwkw, and has netted me a 14.59 quarter mile ...and will probably go quicker with a fresh tune and a better skilled driver, lol.
All in all, a very tidy little upgrade package for any E-series falcon ...especially lighter EA-ED's = skids galore ...and apparently a very good package for boost too!
PICS: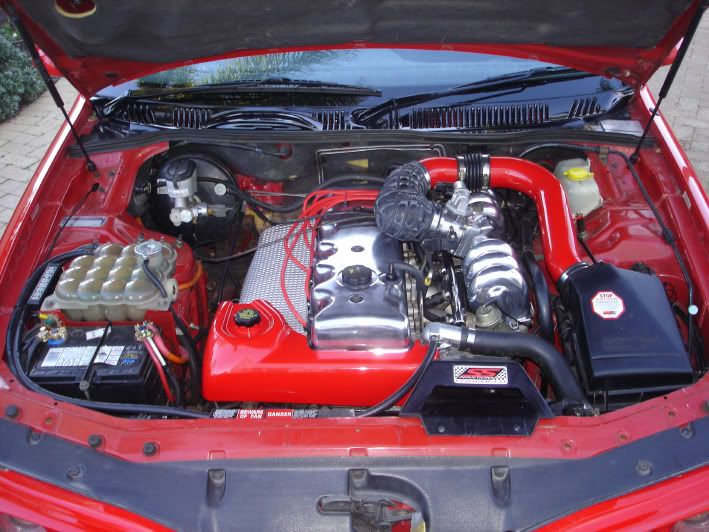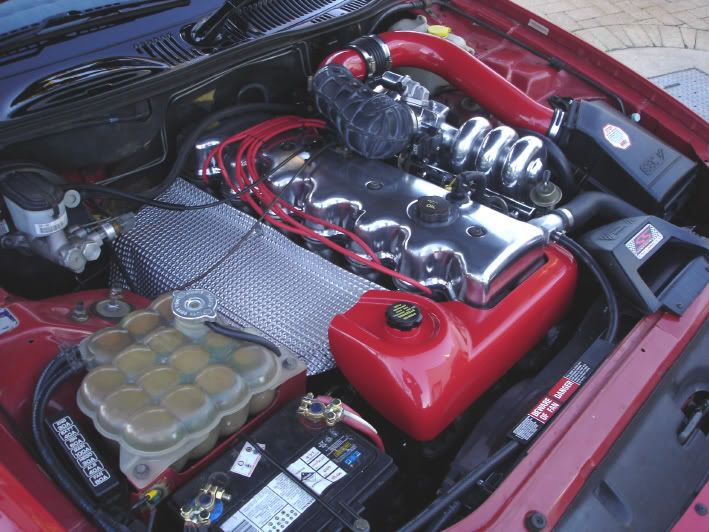 DYNO VID: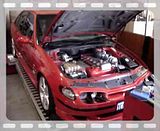 DYNO SHEET:
I'm chasing sensible offers between
$2,000 - $2,500
for everything.
Engine is currently in Port Macquarie / Laurieton NSW, but my installer is happy to throw everything on a pallet and drop it off at a transport depot for you guys who want to organise freight.
Any questions or interest, please PM me or call me on 0404 701 035
Cheers, MARK
MOTOR IS NOW SOLD!!!!!!!!!!!!!!!!!!!!!


Last bumped by markr1967 on Wed Sep 14, 2011 8:33 am.