Well the time is coming for Donnas XR8 to head off to a new home so just putting it out there to see if there is someone who will appreciate the car for what it is and treat it accordingly before it goes to the like of evil bay and car sales.
1996 EL XR8 Dynamic white in colour. Genuine female owner.
265000kms. Has lots of history that come with the car. A folder is included that is a couple of inches thick of everything about it. Even has the original order form from new if I remember correctly.
5.0 with explorer manifold , extractors and hi flow Venom cats. 3" single system. Isnt rudely loud but sounds tough.
Bilstein Shocks and huge sway bars.
Slotted front and rear rotors.
Wheel bearings replaced a fortnight ago.
All tyres are Falken 912's. 255/40 17 rear that are about 12500km old at most. Front 253/45 17 2500km old at most.
Wheels are AUII replicas that are correct E series offset. Not adaptors.
Tie rod ends and ball joints (upper and lower) done about 10000km ago.
Approx 30000km old reco and toughened 4 speed auto. Dip stick was retrofitted into case at the same time.
Sony stereo with bluetooth handsfree and iPod connection.
Aircon pump replaced about 25000kms ago and air con regassed just before christmas so its icy cold.
Alternator replace about 15000kms ago.
Really clean and tidy interior.
Serviced every 5000kms.
Just had the pink slip done with no issues at all.
$4700 with 6.5 months rego.
$5200 if you want 12 months rego.
$4200 if you are an interstate buyer and just want the remainder of the rego. Expires Feb 17.
I am happy to drop the car at a transport depot etc.
The Sydney guys can vouch for how clean and tidy this car is and that we have been very anal with how we maintain and look after it.
For any further info call Matt on 0405456879 or PM me.
I am a sensible person and will listen to sensible offers but will not tolerate stupidity. The vehicle will not be held for anyone until a $500 non refundable deposit is made. First in best dressed.
These pics are from the Tangla photoshoot last year. I will get new pics once the weather clears and I get a chance to wash the car but it hasnt changed.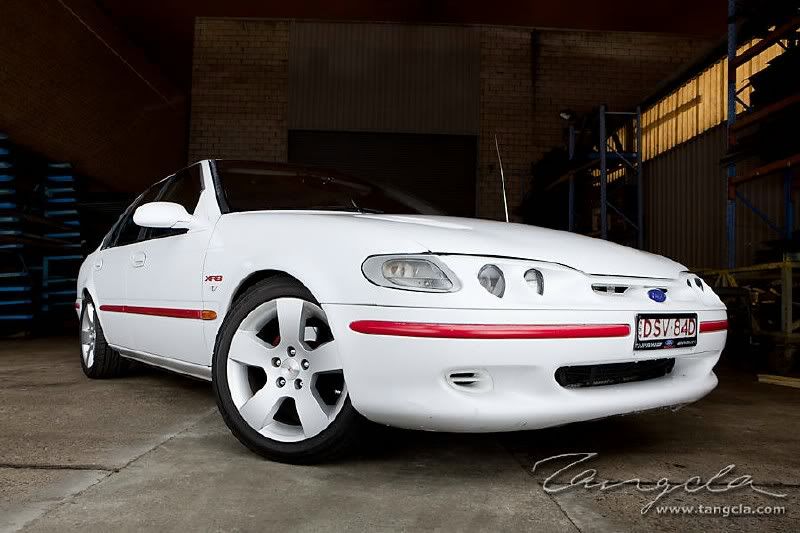 _________________
xr6turnip wrote:
More people paid for a ride in a VT commodore then an AU Falcon so the VT is superior.
Based on that fact my Mum is the best around!