Need to make some room in the garage, so this stuff has to go.
First up set of 18" BA1 typhoon copies, in eseries offset, FPV centre caps. Wheels do have some gutter rash, one wheel is bit worse than the others, but the rest arent toooo bad. All have pretty much brand new tyres all round! $800 ono
EOI Genuine Black Momo EA-ED steering wheel, including boss kit, no cruise buttons, ford badge on inside test fitted at time of photo, not broken. Offers?
235/45/17 Dunlop Sp Sport tyres X2. About 75% tread. $80
Autometer Silver Sportscomp Monster tacho with shift lite and loom etc. $100
EF Ghia chrome boot spear. $30
EF/L Ghia centre console lid grey. Great condition, just a bit dusty $20
Straight 3" dose pipe with pod filter. Dosed pretty sick on my EA, vl spec high pitch. $20
EL Ghia Factory premium sound headunit. Includes the tape deck and the cd stacker unit underneath. Loom and security code included $30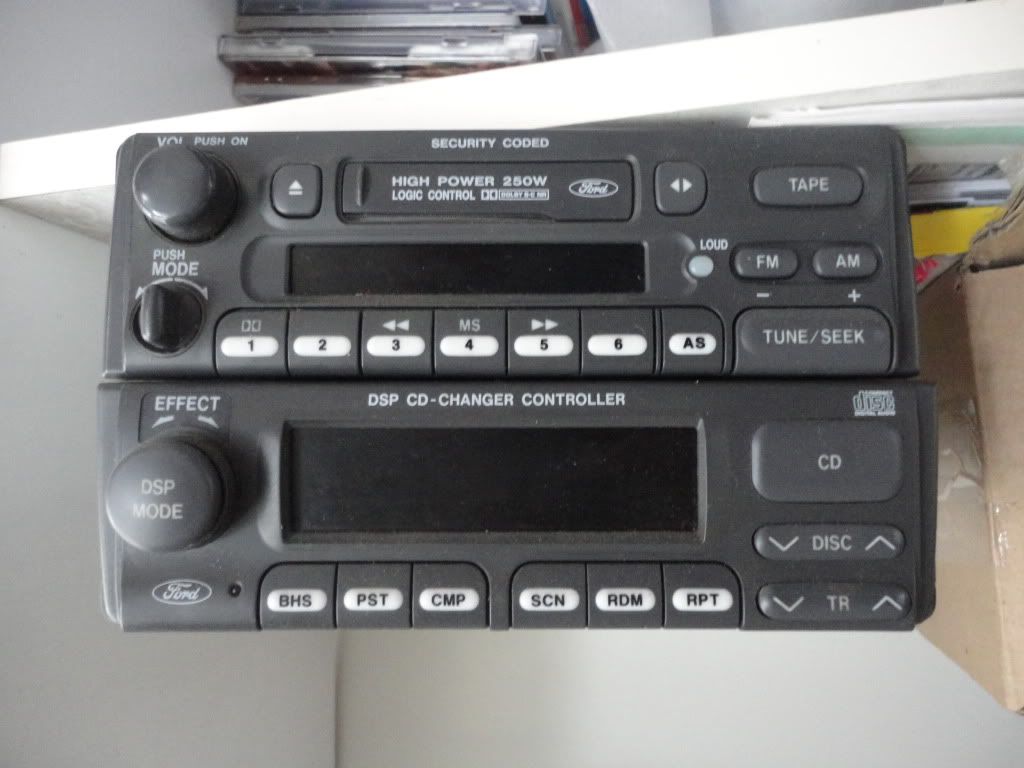 AU/BA/BF steelies in black. One has a stuffed tyre on it, other three are without tyres. $50
EL Ghia Amplifier. Factory amplifier comes with the premium sound, Alpine unit. $50
Custom victorian number plates [FLYRYD] I have 2 sets. two are brand new, two have been on car, but in good condition. Either slimline or standard issue, i have both. Black on white $250
Set of lock nuts, and key $10
EL Alternator Good working condition $30
EF/EL V8 Distributor with cap and rotor button. Removed when testing problem with my EL Ghia, turned out to be the TFI module, however i replaced everything in one hit anyway. $30
Pcik-up from South eastern suburbs of melbourne, can post at buyers expense. PM or text/call on 0403701582.