PRICE DROP
Item:
1997 NL Fairlane Ghia V8, auto, heritage green with cappa leather
Condition:
Car has done 330,000 kms (actually done less due to diff gears making it read higher)
Location:
Ringwood, Victoria
Price:
$2500 ONO!
Details:
Engine / Driveline
The motor is internally stock but has the following bolt ons:
"SS Induction" CAI
9MM Eagle leads
MSD plug and play coil pack (only a few months old)
Pacemaker header's
3" Magnaflow hi-flo metal cat's
3" single system with a hooker muffler & dual 3" tip (the system was put together by "hallam performance" for the previous owner)
Auto is stock but has a "shift kits" adjustable electronic shift kit
A tail shaft loop has been fitted
The diff has been upgraded to a 3.89 LSD (Work was done by "supatrik" in Dandynong for the previous owner)
Pedders "Sports Rider" Shock's & Strut's
Pedders spring's up front
Kings spring's in the back
Stock rims with reasonable tread on all four tyres.
Inside:
Cappa leather, in top condition bar the drivers' seat (which is pretty bad, see pics)
Some hole's in the drivers' A pillar where a tacho was mounted.
Pioneer head unit with remote
Pioneer rear speakers
Kicker front splits
Kicker sub
Audioline amp's
Body:
The body & paint is in good condition for it's age (beeing a daily).
a "Cowl induction" hood scoop has fitted (with a functional cut out) some blending bog has lifted around the edges.
The previous owner changed some of the badges.
After market head light's have been put in so they are not all yellow like many this age.
There are some "carpark dents" nothing major.
The bad:
I have had mechanics ask if its a repairable write off as there appears to be some welding across the floor near the rear seats, I have not been able to find any evidence to back this up and at last check Vic Roads had it listed as all clear. I am not sure if this is standard or not, however I got a RWC on it two years ago when I purchased it. Speedo reads about 10% out due to the diff gears.
No RWC no Registration:
Depending on price I might be flexible on this. It is currently registered till Feb 2013 and I drive it each week.
Contact:
PM on here and we can take it from there.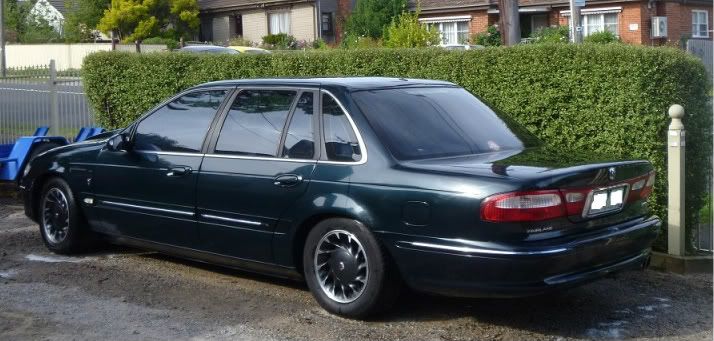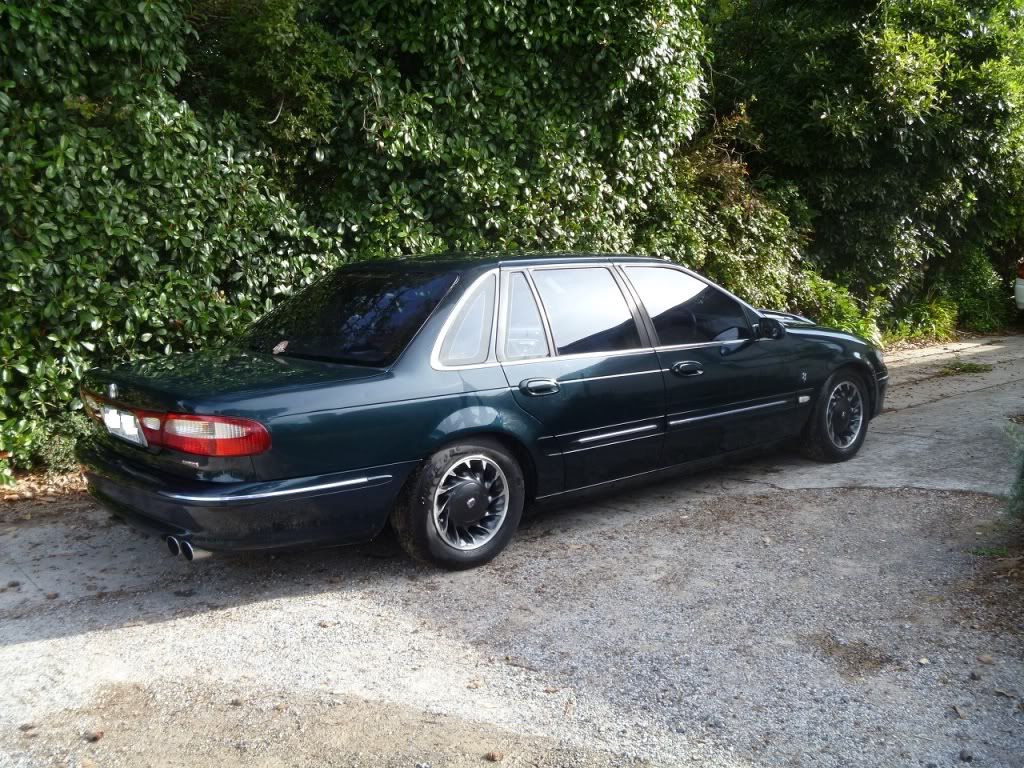 Last bumped by WindeX on Mon Mar 19, 2012 5:13 pm.