Hey Guys,
I have changed my mind with how much i was going to complete on the sedan. I am instead piecing it together as quick as possible and as easy as possible as i wont have it for long before we buy a new car. However I have pieced together a set to change a standard Futura to a full 4 Power Window Set-Up.
I have the rear regs as well as a wiring looom. Wiring loom is unknown as i havnt tested it- (see my topics tho for detailed pics as the wires are cut in some spots) The centre Console Switch as well as Fairmont Door Card Set Which includes the rear switches. Front Drivers door is missing the "fairmont" logo and Front Pass Door has an area on the speaker grill where it has worn the gray back to white- not noticable when doors closed tho.
I am not interested in splitting the Interior pack up and if it doesnt sell for $200 then i will list it on Ebay.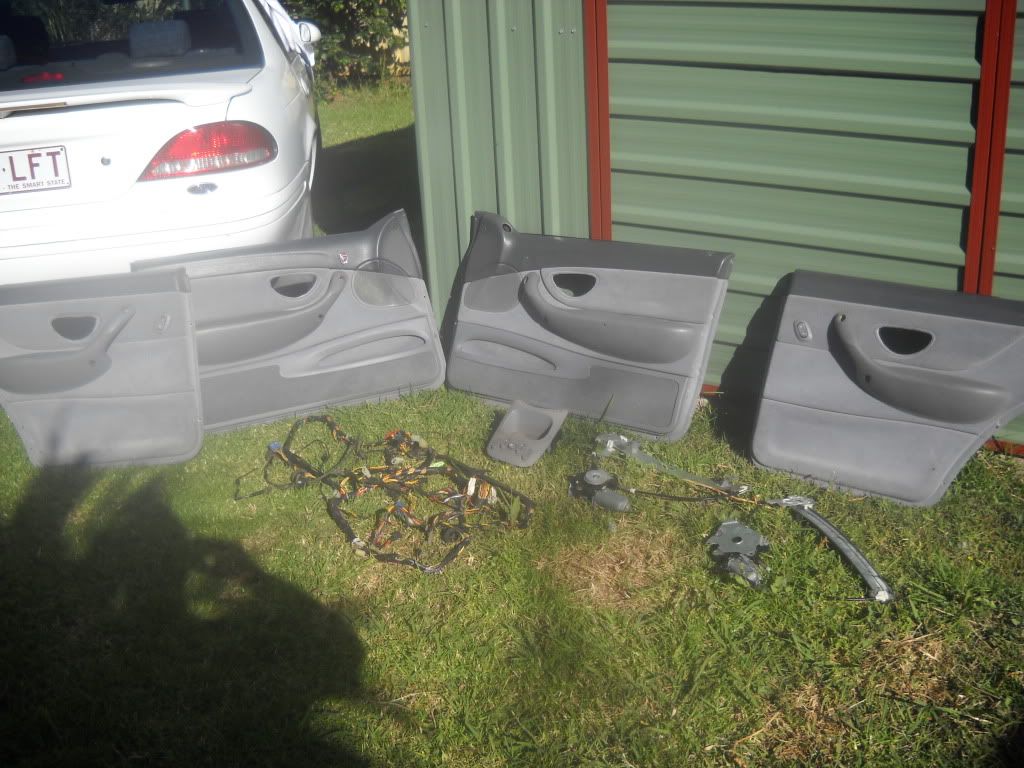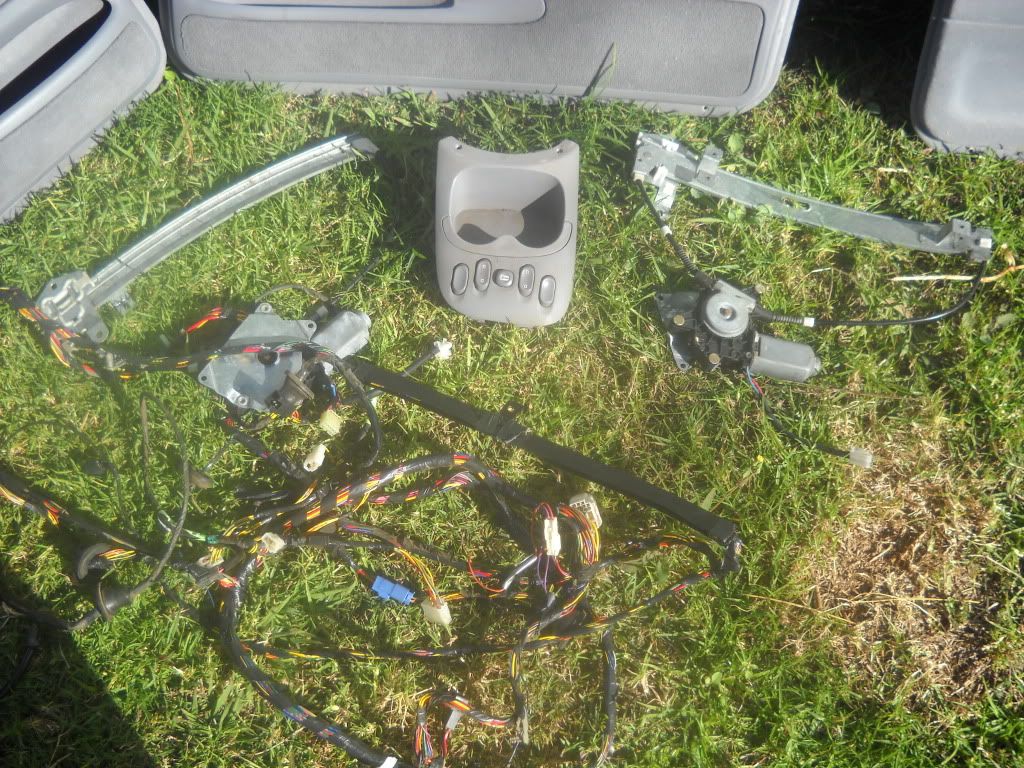 I also have a DVD Screen and the Surround to make it fit into the EF-EL. I am only after $50 for it. I had it in my car but I never got around to buying a DVD Player to operate it. Comes with all the wiring that i bought it with as well.
This can be Posted.
All items are located in Toowoomba QLD, Bout a hour and half from Brisbane and 40 minutes from Warrick. Pics are uploading onto computer atm and i will post them as soon as they are online